Benedict Cumberbatch To Star In The Child In Time TV Movie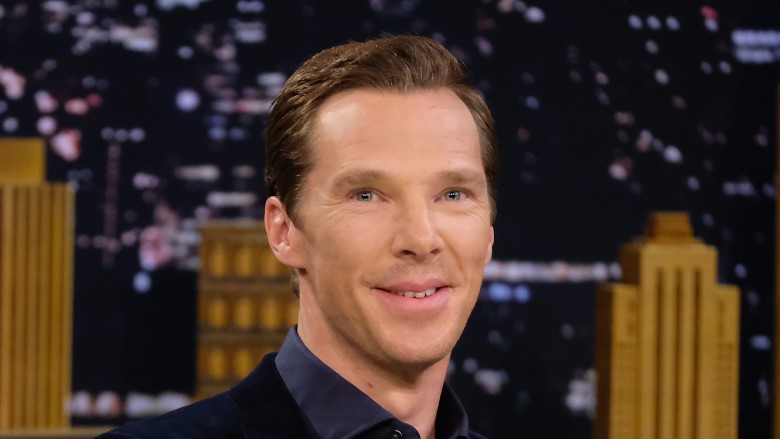 Getty Images
Doctor Strange star Benedict Cumberbatch has found his next role.
The actor will star in the TV movie adaptation of Ian McEwan's The Child in Time, according to Deadline. The Child in Time is a 1987 novel following children's book author Stephen Lewis (Cumberbatch) and his wife two years after the kidnapping of their daughter Kate. Kate's absence will put Stephen and his wife on "diverging paths," as they both struggle through the grief of losing their daughter.
"With the passage of time, a balance of sorts returns, until hope surfaces and triumphs unexpectedly," reads the synopsis.
Cumberbatch, who starred in the film adaptation of McEwan's Atonement in 2007, spoke highly of the author and the story. "I read the novel years ago and it stayed with me— profound, beautiful, and very moving," he said in a statement. "Only Ian McEwan could write about loss with such telling honesty."
McEwan returned the positive sentiments when speaking about the Sherlock star, who will also executive produce the film. McEwan said he is "thrilled to have my novel in the hands of such a high level creative team," adding, "I have fond memories of Benedict playing a brilliant and key part in the movie adaptation of Atonement. Now, it's a great honor to have this actor of such immense resource, experience, and subtlety in the lead role of The Child in Time."
Stephen Butchard (The Last Kingdom) will write the script, while Julian Farino (Entourage) will direct. The film will air on BBC One and Masterpiece. No premiere date has been set yet. In the meantime, see the insane history of Doctor Strange.