The Devastating Death Of School Of Rock's Kid Drummer, Kevin Clark
"School of Rock" actor and professional drummer Kevin Clark has died. TMZ reports that Clark died in the early morning hours of May 26, 2021. He was 32 years old.
According to police (via the Chicago Sun-Times), Clark was riding his bike on the Northwest side of Chicago at 1:20 AM local time on Wednesday when he was struck by a Hyundai Sonata. Clark was taken to the Illinois Masonic Medical Center, where the Cook County Medical Examiner pronounced Clark dead at 2:04 AM. The driver, an unnamed 20-year-old woman, has reportedly been issued citations but has not been arrested as of this writing.
Clark is most well-known for his role in the 2003 Richard Linklater film "School of Rock," in which he co-starred alongside Jack Black and Joan Cusack. He played Freddy "Spazzy McGee" Jones, the drummer for the rock band made up of classmates from the Horace Green prep school, dubbed the School of Rock. Clark, who was 12 when he landed the part and 14 when the film premiered, got the role because of his drumming talent. "School of Rock" was Clark's first and only film role, as he went on to pursue a career in music. 
"He just kind of shined," Clark's mother told the the Chicago Sun-Times. "He took it on right away, but he never really acted afterward."
Kevin Clark was a drummer for many bands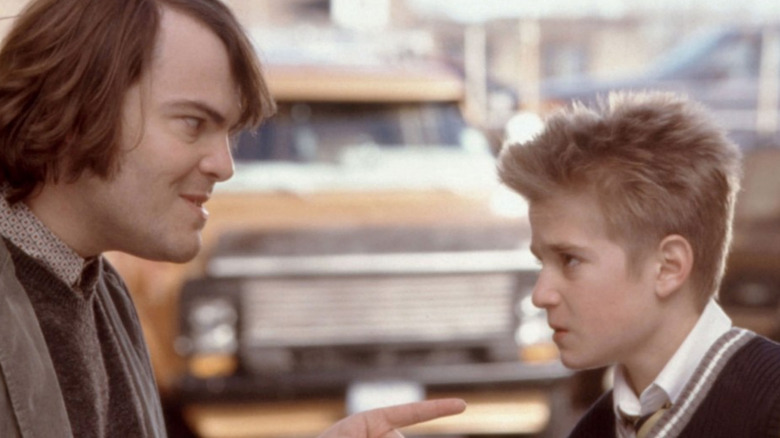 Paramount Pictures
Kevin Clark was born in 1988 and grew up in Highland Park, Illinois. According to his mother, he showed an early interest in drumming by the age of 3 by "drumming on pots and pans" (via the Chicago Sun-Times). By his early teenage years, Clark was talented enough to secure a role in a big-budget movie despite not having any acting experience. "He's just a raw talent. He's got a heart of gold," his mother said.
After "School of Rock," Clark played in several bands in the Chicago area, including Dreadwolf and, most recently, Jessie Bess and the Intentions, who performed together live for the first time on the Saturday before Clark's death.
Clark reportedly kept in touch with his former "School of Rock" castmates throughout the years. In 2018, Clark reunited with Jack Black backstage at a show for Black's band Tenacious D; there, Black posed for photos in a Dreadwolf T-shirt, according to People. "Kind [of] a must here, but it's not every day you get to see Jack Black wearing your t shirt," the band later wrote in a since-deleted Instagram post.
A memorial for Kevin Clark has been planned for Wednesday night. Our thoughts are with his loved ones during this difficult time.