What Really Happened To Cassi Davis' Eye?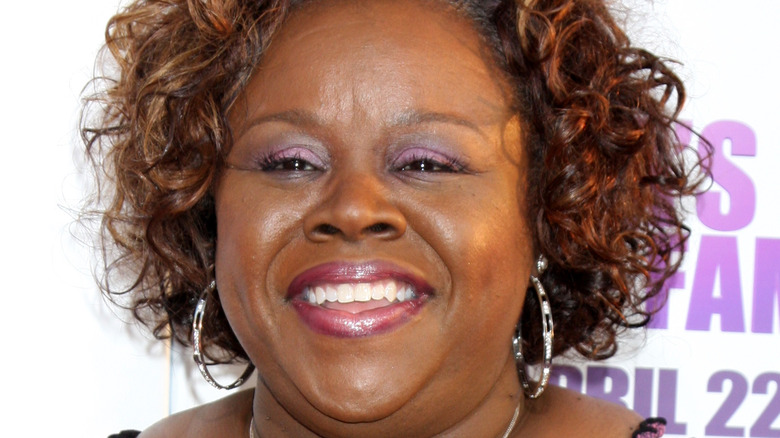 Shutterstock
Tyler Perry is unique among filmmakers in that, while he employs a roster of actors with whom he works regularly, their collaborations span both stage and screen. Madea, arguably his signature character, is well known as the protagonist of a series of films all bearing her name, in addition to some minor appearances in a number of Perry's other works. That said, Madea originated on the stage before she ever appeared in a Tyler Perry-directed film. Due to the size of Perry's filmography, his works run the gamut from critical bombs to fan favorites. "Boo! 2: A Madea Halloween," for example, was among the lowest rated films on Rotten Tomatoes the year of its release. By contrast, "Madea's Big Happy Family" once ranked in Netflix's Top 10 list.
"Madea's Big Happy Family" features actor Cassi Davis as Aunt Bam, a role she's portrayed on screen and on the stage alike. Aunt Bam was even the central character of a stage musical titled "Aunt Bam's Place." Davis now co-stars on "House of Payne," a TV series created by Perry that features a number of names new to the Perry-verse alongside Davis' familiar presence.
Following a May episode of "House of Payne," Davis became a subject of concern among fans of the series (via The Focus) who noticed her exhibiting what appeared to be symptoms of a stroke. As it turns out, Davis had discussed her health in an interview prior to the episode's air date.
Davis was afflicted with Bell's Palsy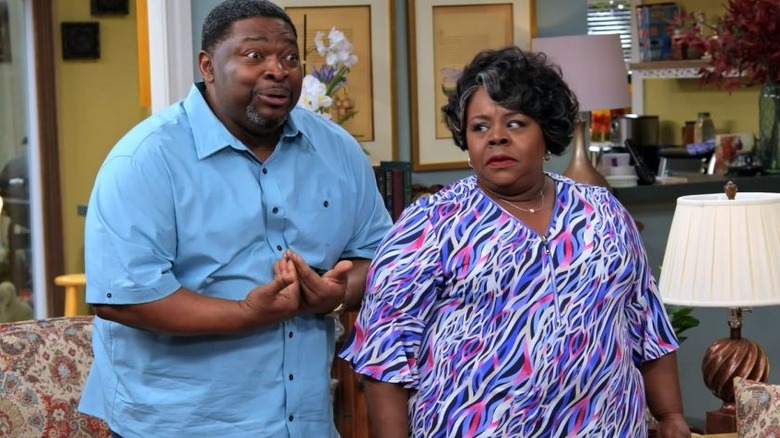 BET
One "House of Payne" viewer shared on Twitter that they noticed both that Cassi Davis' eye appeared to look different and that she seemed to be walking with a limp. Davis explained in an episode of "The Culture" that she was diagnosed with Bell's Palsy in March of 2020, meaning the changes fans noticed in her appearance on "House of Payne" seem to be resultaing symptoms.
Hafþór Júlíus Björnsson, who portrayed The Mountain on "Game of Thrones,"  is another well-known actor to have been diagnosed with Bell's Palsy. His diagnosis came in 2017, similarly after he became well-known for a TV role. The condition generally results in a partial facial paralysis, hence the altered appearance of Björnsson and Davis alike following their respective diagnoses.
While Davis described living with Bell's Palsy as a significant distraction, she characterized it too as a sort of barometer by which she can now judge others' intentions. "People who will sidetrack you or side eye you because of a defect, or because of a disability, or because of something you have no control over," Davis said, "that person doesn't need to be really in my life."