The Fan-Favorite Family Comedy That's Dominating Netflix's Top 10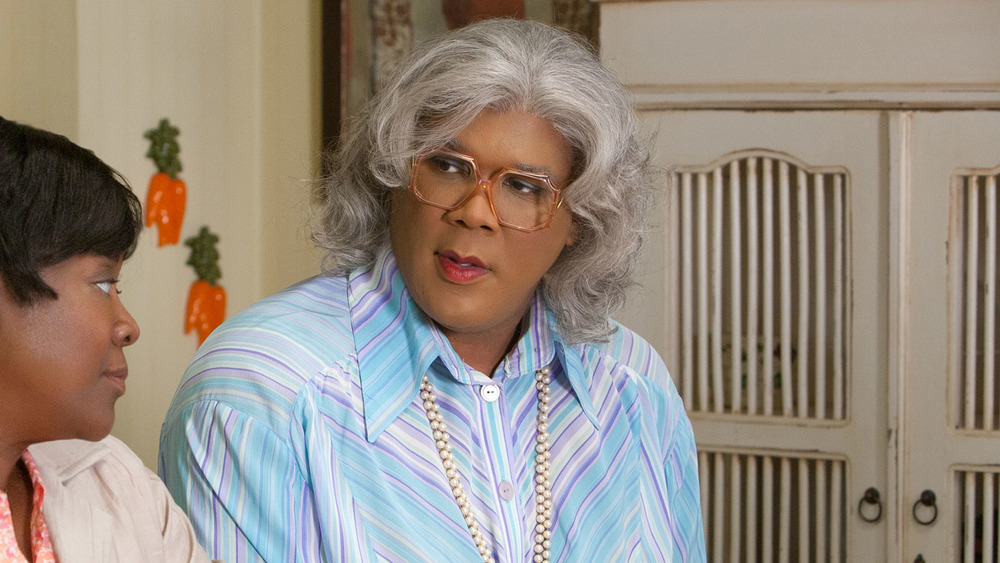 Lionsgate
The entertainment world was dealt a devastating blow on December 7, 2020, when actress Natalie Desselle Reid — who starred in such films as Set It Off, B.A.P.S., and Def Jam's How to Be a Player – passed away at the age of 53 due to colon cancer (via CNN). In a matter of happenstance, Netflix added one of Reid's better-known films, Madea's Big Happy Family, to the service on December 1. 
It appears as though Reid's fans are now remembering the actress' body of work, as the Tyler Perry movie has entered the streaming service's Top 10 most-watched movies in the U.S. While the movie's a comedy, it's a bittersweet one to watch at this time considering it centers around a character struggling with her own cancer prognosis.

What's the plot of Madea's Big Happy Family?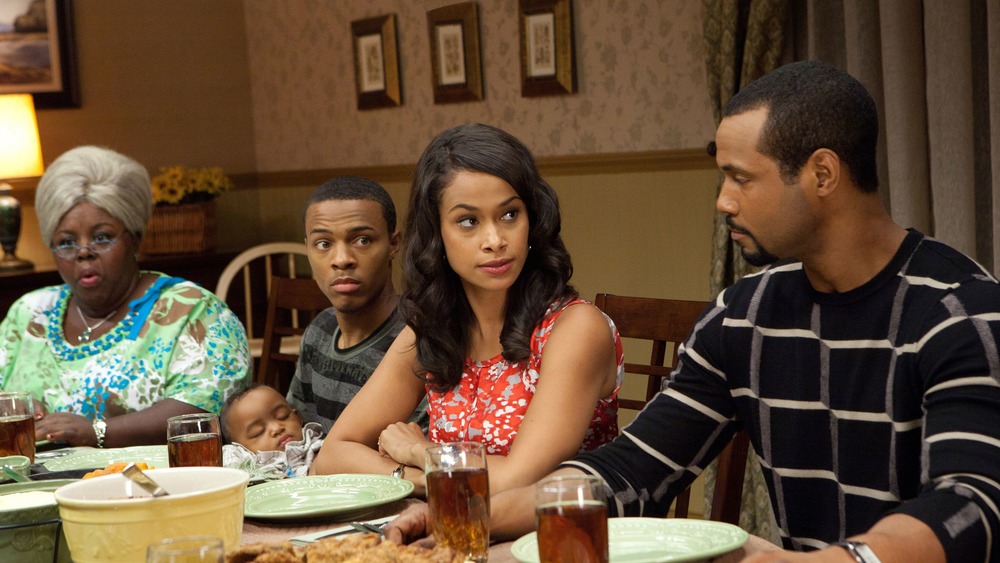 Lionsgate
Madea's Big Happy Family is a 2011 comedy from director-producer-writer-actor Tyler Perry, and is based on Perry's 2010 play of the same name. The film opens with Shirley (Loretta Devine), the niece of Mabel "Madea" Simmons (Perry), going to the doctor with her Aunt Bam (Cassi Davis). She discovers during this visit that her cancer has progressively gotten worse, and it's possible she only has a few more weeks to live. As a result, Shirley wants to invite her children to a dinner so that she can tell them all of the situation simultaneously. 
Later that day, Shirley's kids Kimberly (Shannon Kane), Tammy (Natalie Desselle Reid), and Byron (Shad "Bow Wow" Moss) arrive at her house. Almost immediately, drama sparks when Byron's ex-girlfriend and "baby mama" Sabrina (Teyana Taylor) shows up and starts discussing Byron's past as a drug dealer. What was supposed to be a simple dinner quickly goes off the rails in this comedy that's uproarious at times and heartbreaking at others.
Madea's Big Happy Family also stars Isaiah Mustafa, Rodney Perry, and Maury Povich, in a cameo as himself. 
Should you watch Madea's Big Happy Family?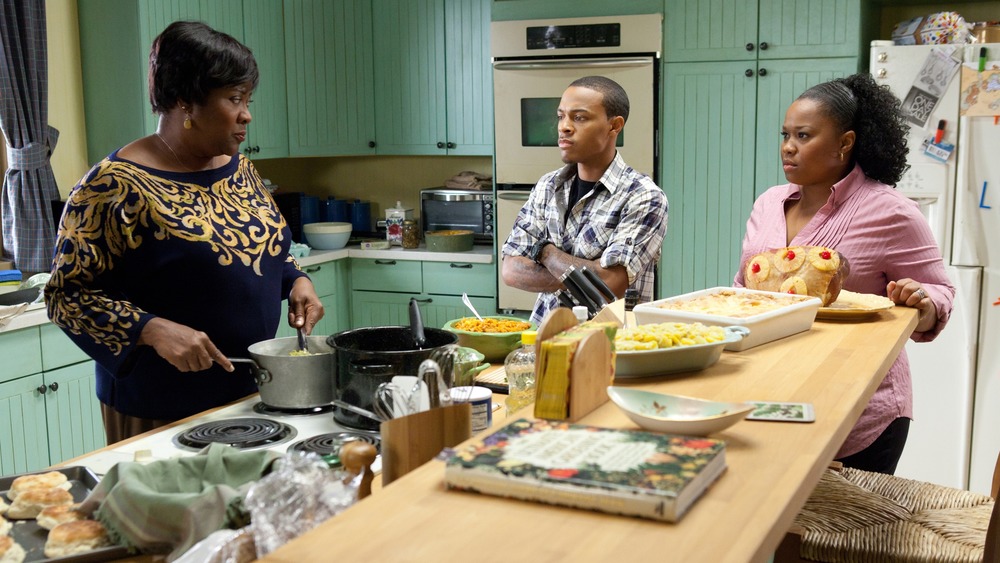 Lionsgate
If you're a fan of Tyler Perry's slate of Madea films, then Madea's Big Happy Family offers everything you expect from those movies. It oscillates wildly between some characters making marijuana jokes to others having nuanced discussions of suffering abuse when they were children. Madea's Big Happy Family runs the gamut of emotions, and its stage-play influences are well on display as scenes take place in singular locations for a while before moving onto the next idea. 
While Madea's Big Happy Family offers a lot of the same stuff for fans of Perry's movies, it's also a great jumping-off point if you've never seen one of these films before. Many critics have sung the film's praises — including Frank Scheck of The Hollywood Reporter, who wrote in his review, "The film is best appreciated as a showcase for the hugely popular titular character, with Perry tearing into the role with hugely entertaining comic gusto. From driving a car through the window of a fast-food restaurant after being denied service to slapping an insolent adolescent boy silly, the oversized, take-no-prisoners grandma's actions were met with roaring approval by the audience."
You'll laugh, you'll cry, you'll remember what a talent Natalie Desselle Reid was. Join numerous other Netflix subscribers by watching Madea's Big Happy Family today.