Everything We Know About The Warhammer Streaming Service So Far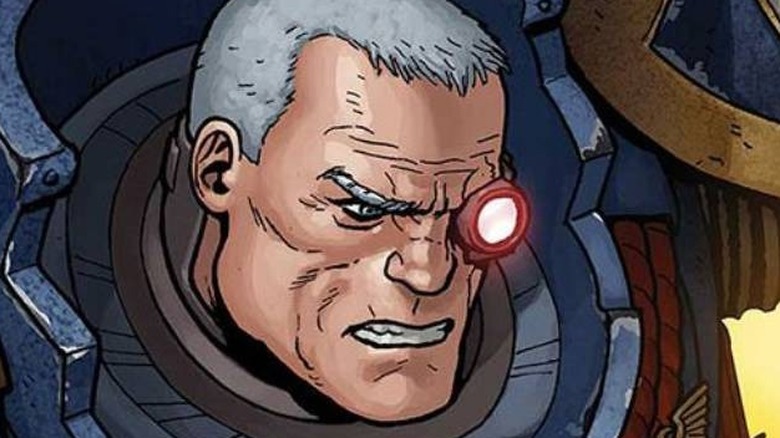 Jacen Burrows/Marvel Comics
It seems like everything's getting a streaming service these days. Not only do you have big names like Netflix, Hulu, and Disney+, but platforms have begun to come out of the fold for extremely specialized tastes. Shudder constantly gives horror movie fans new frights to indulge in, while a Crunchyroll subscription is a must-have for anime lovers. There are even services like PokerGO in case you want to watch poker tournaments non-stop in your free time. The trend of niche streaming platforms will only get more comprehensive thanks to the announcement that Warhammer Plus, offering content related to the popular "Warhammer Age of Sigmar" and "Warhammer 40,000" tabletop games, will soon come to the masses.
The franchise may have begun as a board game, but it's quickly expanded into a full-fledged behemoth. With video games, comic books, and fan films, the franchise has amassed many fans, including Superman actor Henry Cavill. As such, it should come as no surprise that Games Workshop, the RPG publisher, plans to release an entire platform with content related to the lore of the games. With "Warhammer" games taking place in both fantasy and science-fiction settings, there are many directions the new content can take, so here's everything you need to know about Warhammer Plus at this point.
Games Workshop has announced 11 titles so far for Warhammer Plus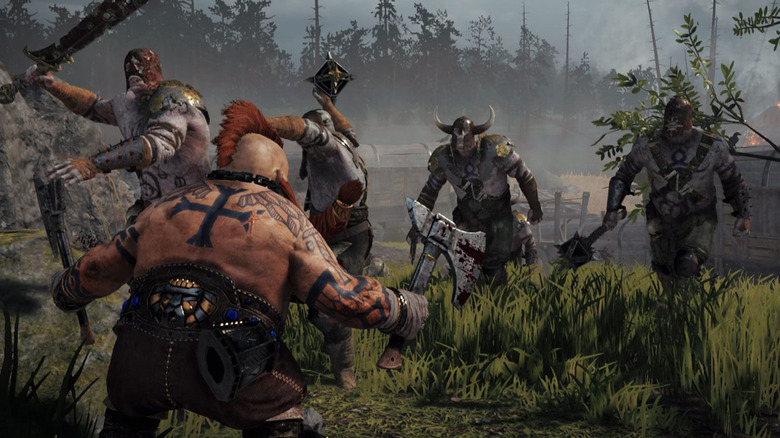 Fatshark
"Warhammer" fans certainly haven't been struggling to find content over the last few decades. There are books set within the "Warhammer" universe dating back to the early 1990s, and with such a massive universe to explore, fans have begun to make their own stories. That was the case with Syama Pedersen, who created a fan series released on YouTube titled "Astartes." The project caught the attention of higher-ups at Games Workshop, and a project based on "Astartes" will be one of the 11 titles releasing eventually on Warhammer Plus.
The teaser for those properties showcases some of the animations that will be on display. It looks like the series will include a mix of 2D and 3D projects, and some of the titles fans can anticipate include "Angels of Death," "The Exodite," "Altar of Wrath," and "Broken Lance," to name a few. With the titles out of the way, it's time to get into the nitty-gritty about how and when this new content arrives.
You will be able to download Warhammer Plus on both Android and iOS devices as well as smart TVs later this summer (via Polygon). An official release is still unknown, but it should come out sometime in July to give you a reason to stay inside during the summer. There also hasn't been any information about how much the service will cost. Still, seeing as how some "Warhammer" enthusiasts have spent thousands of dollars on the hobby (via Reddit), hardcore fans will probably have no problem throwing down however much money is necessary to view these new shows. 
On top of that, two new "Warhammer" video games will drop later in 2021. It's a great time to be a gamer.