The Unexplored Romance That Fans Wanted To See Blossom On The Office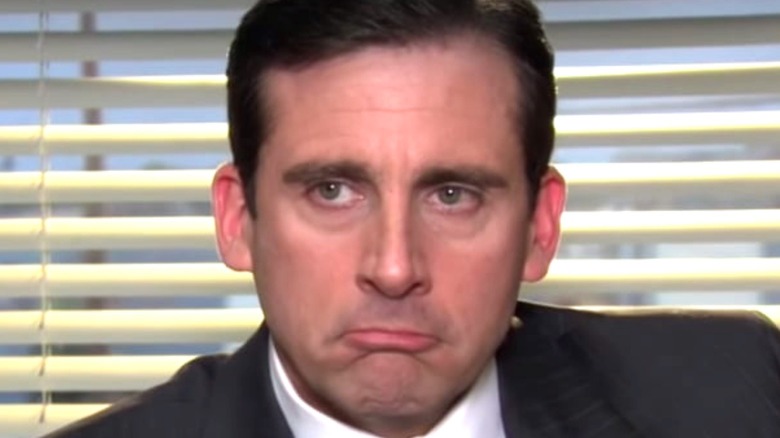 NBC
Throughout 10 seasons of "The Office," we got to witness the employees of Dunder Mifflin engage in all sorts of romantic escapades, from torrid love affairs to nonchalant flings. Someone we saw engaging in many relationships was Michael Scott (Steve Carell), who always seemed to be on the hunt for a wife. He had several serious relationships throughout his seven seasons on the show, including those with realtor Carol Stills (Nancy Carell), boss Jan Levinson (Melora Hardin), and eventually with girlfriend-turned-wife Holly Flax (Amy Ryan).
Michael also had some fairly short-lived romances, many of which he never should have been in, to begin with. The Dunder Mifflin manager engaged in an affair with a married woman, had a one-night stand with a Canadian hotel concierge, and crossed the line by dating Pam Beesley's (Jenna Fischer) mom. While Michael had plenty of love interests in the series, there was one unexplored romance that fans of the sitcom wished they could have seen play out. It involved a one-off character whom he met in the most bizarre instance.
The Office fans wanted to see Michael with Season 5's mystery woman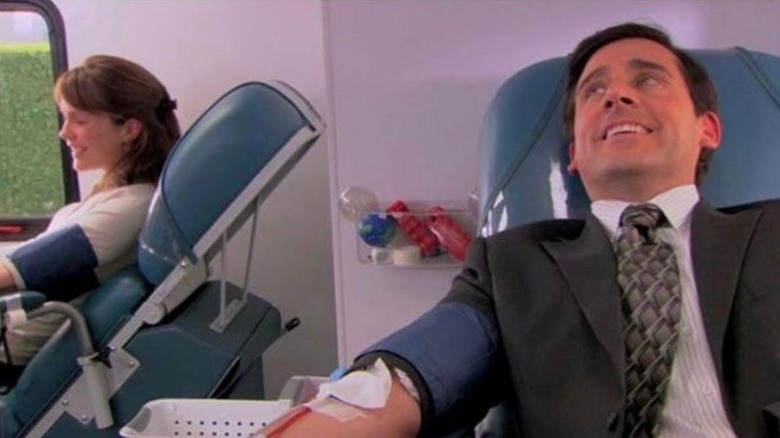 NBC
In Season 5, Episode 18 ("Blood Drive"), we saw several of the Dunder Mifflin couples engage in Valentine's Day festivities. Pam Beesley, Jim Halpert (John Krasinski), Phyllis Vance (Phyllis Smith), and Bob Vance (Bobby Ray Shafer) all went to lunch together, while some of the singles stuck around the office for a lonely hearts party. All the while, the employees were encouraged to participate in a blood drive that was being held in their parking lot. Michael went down, and while he was donating, he met a mystery woman who was doing the same. 
Played by "The League" star Katie Aselton, the woman and Michael had an innocent flirty conversation where she called him "cute." Unfortunately, Michael passed out just after he finished donating, and when he woke up, the woman was gone. Over on Reddit, fans of "The Office" discussed the potential relationship between Michael and the woman, as many felt they might have had a real chance at making it. While their conversation was brief, they had a good bit of chemistry as he told several jokes that she chuckled at. 
Most fans would agree that Michael and Holly were destined to be together, but exploring the relationship with the mystery woman could have been a fun subplot before he met his wife.