Where Is Melinda Culea Now?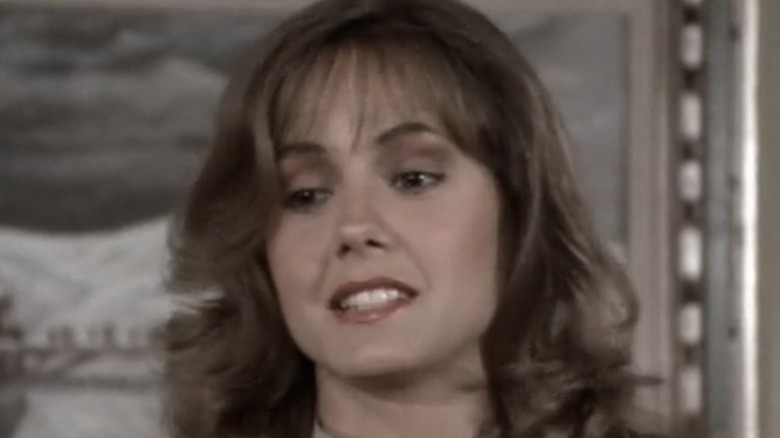 NBC
We may receive a commission on purchases made from links.
In 1983, Melinda Culea became a big name when she joined the otherwise all-male cast of "The A-Team," that band of quirky mercenaries that escaped military prison and spent their time helping the downtrodden — often for no fee. She played Amy Amanda Allen, the journalist who hired the team in the pilot episode, then joined them in their adventures. 
Though her tenure lasted only until the middle of the second season, she was in the public eye quite a bit in the beginning of the series' run. In an interview from the era, promoting the show with NBC reporter Bobby Wygant, Culea called herself a "surrogate member" of the unit. "I'm working very hard at fitting in with the guys," she said. "Although I'm a newspaper journalist and I get to write articles about things that I care about and political viewpoints, these guys really get it done. They go out and they really and truly save people."
However, she didn't necessarily fit in, according to fellow cast members, and Amy Allen's role became less pronounced as time went by. By the start of the second season, Culea had very few lines, and the character was quietly written out (via People in 1984). There are different stories about why and how that happened, involving creative differences, personal clashes, and... well, sexism.
Regardless, Culea's career didn't necessarily suffer. She went on to play Alex Keaton's (Michael J. Fox) boss Rebecca Ryan in "Family Ties," as well as Soren in a controversial (and sad) sexual orientation-centered episode of "Star Trek: The Next Generation." She had recurring roles in "Knot's Landing" and "St. Elsewhere," and played the mom of the Lawrence brothers in the ABC sitcom "Brotherly Love." 
It's been years since she's been in the public eye, though. Where is Culea now?
Melinda Culea quit acting and started a family with husband Peter Markle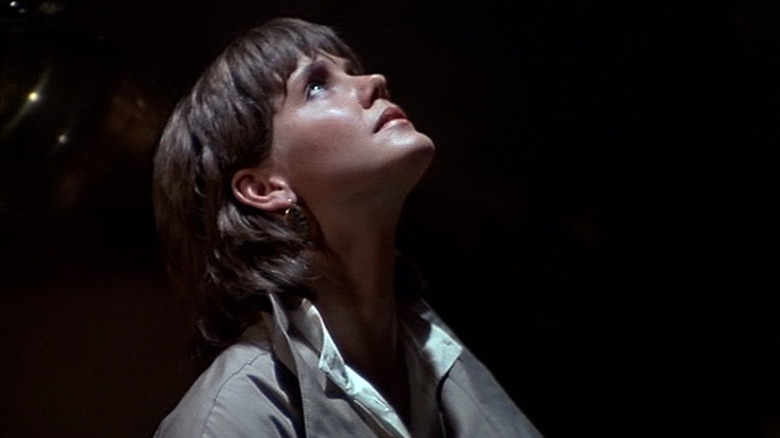 NBC
Once Culea left acting, it seems she wasn't interesting in turning the clock back. She hasn't spoken publicly about the "A-Team" since her firing happened, for example. Her character was barely even mentioned in a U.K.-based reunion special that was part of the Channel 4 one-off series "Bring Back ..." from 2006 called "Bring Back ... the A-Team." However, Culea worked steadily as an actor through 2001, after which she disappeared from the industry.
Culea likely met her future husband, director Peter Markle, on the set of "Wagons East," John Candy's 1994 penultimate movie, as they were both part of that production. They married in 1995, according to the actress' IMDb bio. She would have started a family late in life, as she was born in 1955 and wasn't married to Markle until she was 50 years old.
Culea has two mostly grown children, Lily and Lucas, whom she thanked in the acknowledgments of her book, "Wondago." She also dedicated the novel to "Peter, Lily and Lucas." The actress' eldest daughter, Lily Markle, is a budding member of the entertainment industry — though, unlike her mom, she seems to prefer being behind the scenes. She worked on the film "Odds Are" with her hockey fan father (per Minnesota Hockey) and is credited as a writer on that project. 
Melinda Culea is a writer and an artist in her Hollywood retirement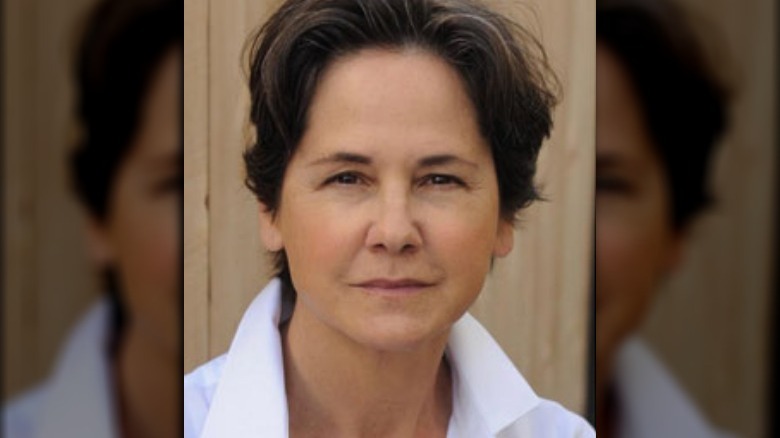 MelindaCulea.com
Culea has a sporadic social media presence, but she doesn't post about her acting work as many performers from previous eras do. Instead, she focuses on her art — and almost never posts images of herself. The bio on her official website lists her as an author and artist: she published the book "Wondago" through Griffith Moon Press in 2016. The "illustrated mystery novel," as it is subtitled, didn't make much of a splash when it was released, and has very few reviews and ratings, even on Amazon. 
In the backstory of "Wondago" listed on her website, the 66-year-old claims she was writing and drawing before becoming an actress. "I never 'came out' as a writer or artist before because I earned my living as an actress and that was public enough for me. I wrote many story ideas and scripts but never showed them to anyone. Some of my drawings have been seen on my holiday cards over the years, but only by my friends and family," she wrote. She said that the idea for her book came in her twenties, when she was starting to act but was feeling "lost." Visiting her mother's dance teacher in Illinois inspired her to write the first few pages of "Wondago," which she finished decades later. 
Meanwhile, on her Instagram, she posts boldly colored, abstract paintings, and has made references to art shows she's been in (at least, pre-COVID 19). While many of the commenters on her images appear to have found her through her acting career (and specifically through "The A-Team"), she only rarely acknowledges the show. Clearly, that part of her life is behind her, but fans remember, and are ready to connect with her, however they can.