Army Of The Dead Star Admits She Didn't See Zack Snyder's Dawn Of The Dead Before Being Cast - Exclusive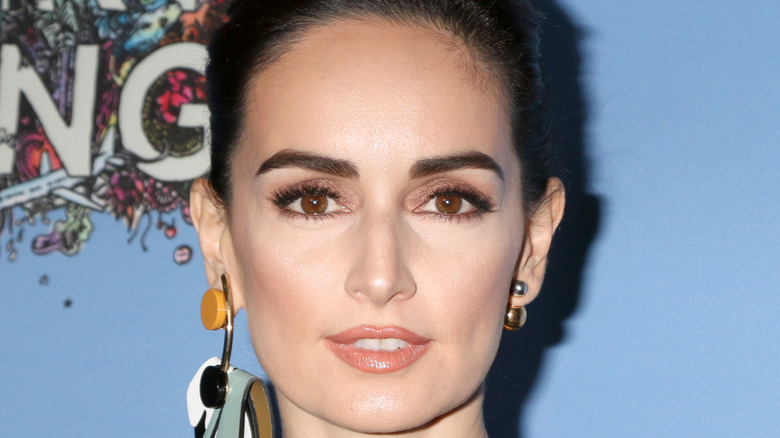 Shutterstock
"Army of the Dead" star Ana de la Reguera has been blessed with more than 50 roles over her career, from comedy and drama to action and mystery. She even dabbled in horror with a turn in director Robert Rodriguez's "From Dusk 'til Dawn: The Series." However, that is as close as she came to a story about the undead. The zombie genre — including Zack Snyder's feature debut "Dawn of the Dead" — was never on de la Reguera's radar; she generally had no interest in it until she had the opportunity to star in Netflix's "Army of the Dead." "I was familiar more with horror movies or gore movies, but I'd actually never seen 'Dawn of the Dead' or zombie movies — maybe one," de la Reguera revealed to Looper in an exclusive interview. "So, as soon as I booked the role I watched 'Dawn of the Dead,' of course, and I loved it. "
Released in 2004, Snyder's remake of George Romero's classic kept the same setting and maintained the spirit of the original, yet the first-time director reimagined it with his own vision. "I just love that everything happens in a mall, and I thought that was very wise. It reminded me a lot of like these '80 movies that I love. I think he did an amazing job, because you could see he was a young filmmaker, with not a lot of resources, because probably the budget was very low," de la Reguera observed. "But the way he shot it was incredible. You could see a talent there being born, you know? And then right now, having Netflix trust him completely and giving him like, 'We trust you, and we respect you as a director, and we respect your vision,' I think he felt very happy — and you could tell on set that he was very happy during the movie."
Ana de la Reguera loves how Zack Snyder cares about the characters in his films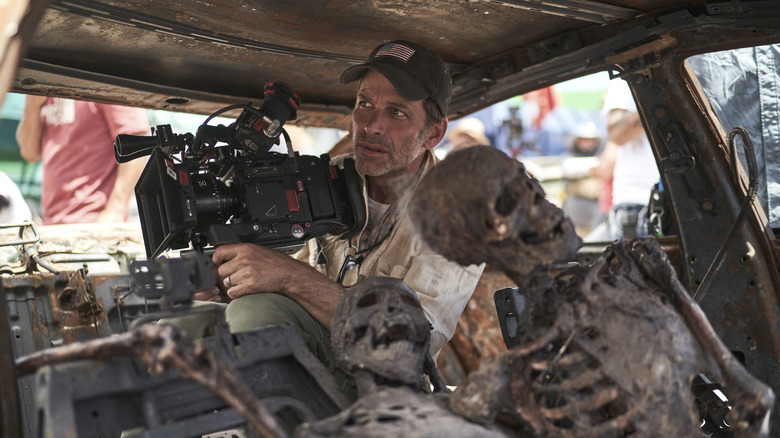 Netflix
"Army of the Dead" stars Dave Bautista as Scott Ward, a veteran of a zombie war who is presented with a mission that will set him up financially for life. Unfortunately, it involves the walled-off, zombie-infested city of Las Vegas, where a casino vault holds $200 million for him to retrieve. Joining Ward for the mission is Maria Cruz (Ana de la Reguera), a fellow veteran and friend with whom he shares a deep emotional connection. 
Having characters with emotional traits that viewers can relate to was one of the reasons de la Reguera loved working with Snyder. Yes, there's action, horror and gore to be sure, but never losing sight of his characters is the reason Snyder's films resonate with audiences, de la Reguera said. "And I think that's why that happened probably with Zack's movie 'Justice League' — that he really cares about telling the story of the characters and not just leaving an empty movie about action and guns and zombies," de la Reguera said. "He really cares about what they're going through and their loss. Whatever they are, if they love someone, if they are afraid of something, if they're looking for something in life and it's there. It is really hard to pull that out, because in a movie where you want people to be entertained and excited about the zombies and the special effects, if you don't care about the characters, nothing happens. And then the movie is like, 'Eh, whatever, it's one more.' But yeah, I think it's really, really difficult to combine, but I think he does it very well."
"Army of the Dead" is currently streaming on Netflix.