Army Of The Dead Star Ana De La Reguera Reveals She Didn't Know She Was Being Cast In A Major Role - Exclusive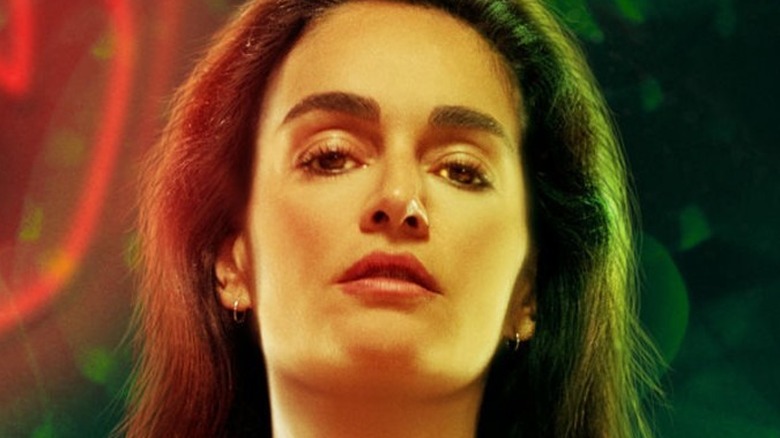 Netflix
Actor Ana de la Reguera has had her share of high-profile roles over the years — from turns in such films as "Nacho Libre" and "Cowboys & Aliens," to appearing in several TV series including "Eastbound & Down," "Narcos," and "Goliath." Despite all of her years of experience, de la Reguera still never imagined that she would be so high on the list of actors Zack Snyder wanted for his new zombie heist thriller "Army of the Dead."
In an exclusive interview with Looper, de la Reguera said she knew she was auditioning for "Army of the Dead," which debuts on Netflix Friday, May 21, but it never occurred to her that the role she was offered would be so substantial.
"I got a straight offer from John Papsidera, who is the casting director, and I'd been going with him for a year [for] auditioning or screen testing or callbacks, but I never booked anything," de la Reguera recalled. "And then I think he put my name out there. And obviously, my agents did a great job, too, trying to book the job. But I literally got a phone call like, 'Oh, there is this offer from Zack Snyder.'"
Remembering her disbelief that the "Justice League" director wanted her, de la Reguera said, "I didn't think that was real, until when they were calling me, and I was Googling, and I'm like, 'Oh, I'm right. What the f***? I'm getting a straight offer for this huge movie, big budget, and they want to cast me. [But I thought,] 'They don't want to see me.' [But my agent was] like, 'No, no, no. He trusts John. He knows. He just wants you in the movie.' And that's how I got it."
Ana de la Reguera says she is 'pleased and grateful' for the opportunity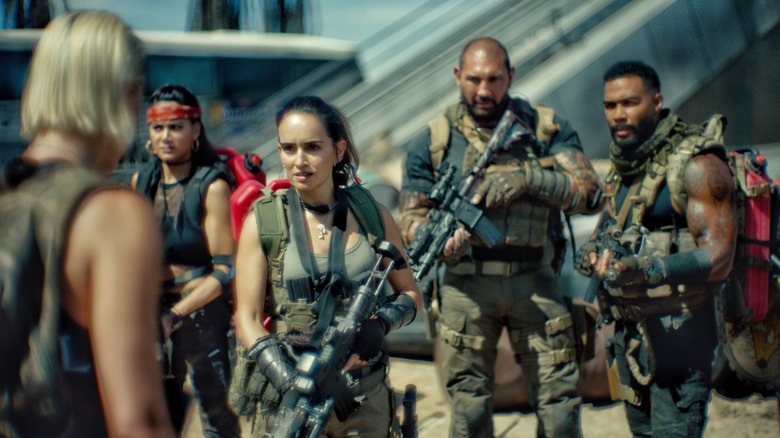 Netflix
Even though de la Reguera knew she was going to be in "Army of the Dead," she didn't know what the role would entail. As it turns out, the actor landed the key role of Maria Cruz, a close friend of Scott Ward (Bautista), a struggling veteran who recruits his fellow zombie war fighter to join him in a high stakes $200 million heist involving a casino vault inside the walled-off, zombie-infested environs of Las Vegas.
"To be honest, I thought it was going to be a small role. I was like, 'Oh yeah, for sure — if it's a Zack Snyder movie, and it's a direct offer, maybe it's a small role,'" de la Reguera shared with Looper. "And then when I read the part, I was like, 'Oh no, this is not a small role, it's actually an ensemble cast and I'm part of this big movie.' So, I was very pleased and grateful to have this opportunity in my career."
And the deal gets even sweeter: The actor is set to reprise the role of Cruz in the anime-style prequel series, "Army of the Dead: Lost Vegas," which is due out later this year. 
In the meantime, "Army of the Dead" — also starring Omari Hardwick, Matthias Schweighöfer, Ella Purnell, Nora Arnezeder, Hiroyuki Sanada, Raúl Castillo, Tig Notaro, and Garret Dillahunt — debuts on Netflix Friday, May 21.