Matthias Schweighöfer Reveals The Trick Behind His Humor In Army Of The Dead - Exclusive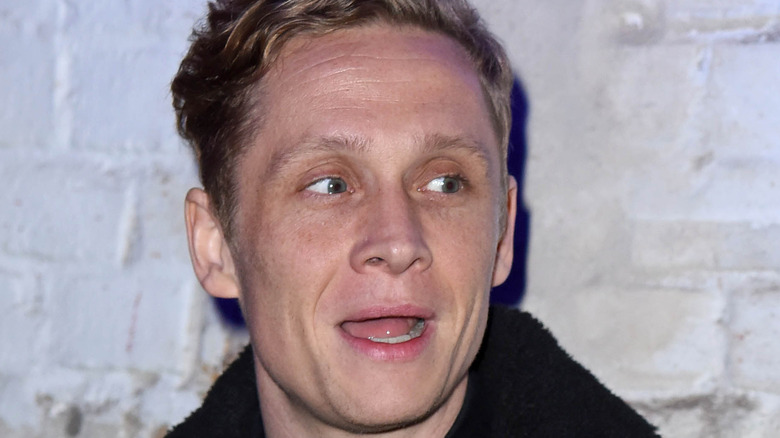 Tristar Media/Getty Images
One of the big keys to the success of Zack Snyder's "Army of the Dead" is the way the director breaks the tension by creating laughs throughout the film and, lucky for viewers, he mined a comedic gem in Europe to brighten up his zombie heist thriller. Providing the comic relief is veteran German actor Matthias Schweighöfer, whose previous American film credits include smaller supporting turns in Tom Cruise's 2008 historical WWII drama, "Valkyrie," and the 2002 horror thriller "Feardotcom." Schweighöfer's acting prowess is on full display, though, in "Army of the Dead" as Ludwig Dieter, an expert European safecracker recruited by Scott Ward (Dave Bautista) and his fellow mercenaries to help break into a casino vault in Las Vegas for a $200-million score.
Cracking the safe in the heavily fortified vault is only half of the job, though, as Ward, Dieter and the crew have to first out-maneuver the zombie-infested population of Sin City, who were walled within the former gambling mecca after a government accident lead to a massive outbreak. In an exclusive interview with Looper to discuss his role in "Army of the Dead," which is streaming exclusively on Netflix, Schweighöfer revealed the method to his comedic madness that helped him perform in his breakthrough role.
Matthias Schweighöfer found his inspiration for comedy during weapons training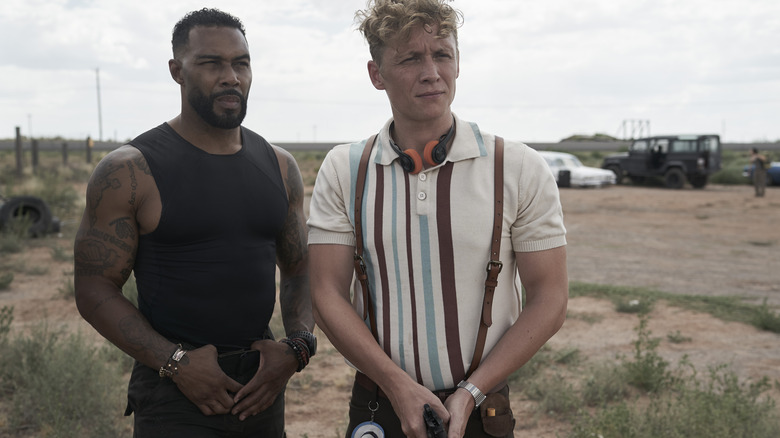 Netflix
To help prepare for their physically intense roles in "Army of the Dead," Dave Bautista and company underwent training with Navy SEALs to learn how to handle the heavy weaponry used in the film. The training was a bit different for Matthias Schweighöfer, though, and he thanks Snyder for the idea that created the template for his comedic performance. "To be honest, it was, you know, Zack was building this beautiful stage for my character," Schweighöfer revealed to Looper. "So first when we start prepping the film, we had to do the Navy SEAL training and the guys told me, 'Hey Matthias, all the other actors, they have to learn how to infiltrate a room and work with these guns, and you have to do everything wrong and different. So, when they go backward, you go forward. When they go forward, you go backward.' And that was like easy for me. [They said], 'So when they're silent, you can be loud.' So, I took all these little parts and I created something. Yeah, that was fun. You know, every day I really was just looking for mistakes from the other actors, okay? Then I could go, 'That's what I can do different,' you know? And that was fun. Yeah. It was cool."
Co-star Omari Hardwick — who plays Vanderohe, Ward's longtime friend and fellow mercenary — praised the effectiveness of Schweighöfer's unique training method. "Anything that Matthias said to you about the training, if he says that he did a great job, he means it," Hardwick told Looper. "Because [he] was [doing] everything opposite of what we were told to do. So, if our s*** was all right, he was all wrong on purpose ... What a method. I wish a lot of us could take that on, at least twice a week. It would take a lot of pressure off us."
"Army of the Dead" is streaming exclusively on Netflix.