Is George Lucas Writing For Star Wars Again?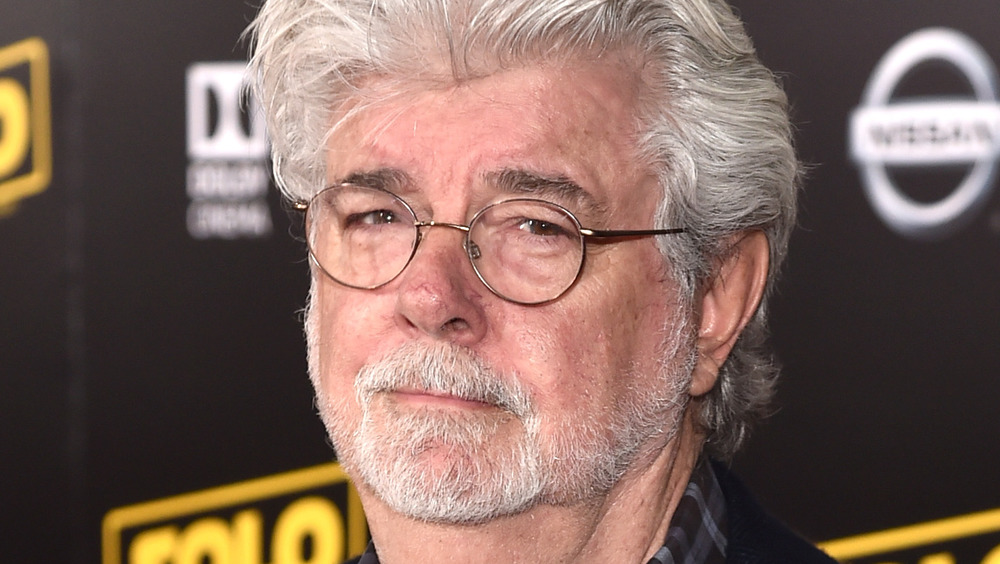 Alberto E. Rodriguez/Getty Images
Could George Lucas be returning to his galaxy far, far away?
Over the past 44 years, Lucas has had an interesting relationship with Star Wars. The filmmaker made history — and changed the lives of millions of people around the world — when he released Star Wars: Episode IV – A New Hope back in May 1977. Lucas' involvement in the two films that followed it, 1980's Empire Strikes Back and 1983's Return of the Jedi, ensured the franchise's enduring success and cemented his place as one of the most influential creative voices in Hollywood history.
Unfortunately, Lucas' relationship with the Star Wars franchise began to turn sour with the release of his prequel trilogy in the late 1990s and early 2000s. Longtime Star Wars fans derided the three films upon their release, and many actually blamed Lucas himself for what they believed to be the trilogy's shortcomings. Several years later, in 2012, Lucas ended up selling Lucasfilm and the Star Wars franchise to Disney. 
In recent years, however, Star Wars fans have begun to reevaluate their previous criticisms of Lucas following the release of several divisive, Disney-helmed Star Wars projects. That has, inevitably, led to many wishing Lucas would return to the franchise in some form. 
Fortunately for those fans, there's now potentially a chance that Lucas might be involved with one of Disney's many upcoming Star Wars titles — if information posted on IMDb is to be believed.
George Lucas' possible involvement in the Andor Disney+ series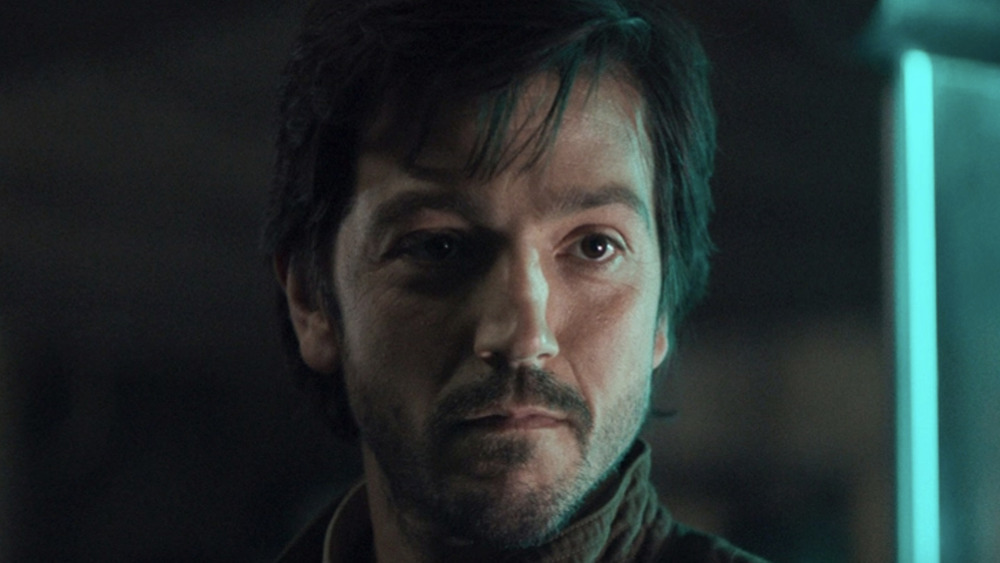 Disney/Lucasfilm
On IMDb, Lucas is credited as the writer of two episodes of the forthcoming Disney+ show Andor. The series is set to follow Diego Luna's Cassian Andor five years before the events of Rogue One: A Star Wars Story (the film he made his debut in). Tony Gilroy created Andor, which sees Luna leading a cast that also includes Stellan Skarsgård, Fiona Shaw, Adria Arjona, Denise Gough, and others. Filming on Andor began in November 2020, as Luna confirmed during an appearance on Jimmy Kimmel Live!, and the series is expected to premiere on Disney+ sometime in 2022 (via Entertainment Weekly).
There were rumors back in early 2020 that Lucas was involved in Andor in some capacity, but they were seemingly debunked at the time, at least according to a tweet from journalist and former ABC news correspondent Clayton Sandell. With that in mind, it should be noted that it's entirely possible Lucas' credit on the series is simply a mistake on IMDb's part. Similarly, perhaps Lucas is just receiving a writer's credit for two episodes based on his previous work within the franchise; the episodes in question might expand upon characters or lore from movies past, and the show's team might have felt it appropriate to credit Lucas for those creations. 
On the other hand, given how much time has passed since those initial rumors began circulating and the fact that production has been underway on Andor for several months now, it's also possible that Lucas may actually be involved in the series. If that's the case, Disney and Lucasfilm will no doubt want to keep his work on the series as much of a surprise as possible, which means Star Wars fans probably won't know for sure if these writing credits are accurate until Andor finally premieres on Disney+.