Why Tanner From Special Looks So Familiar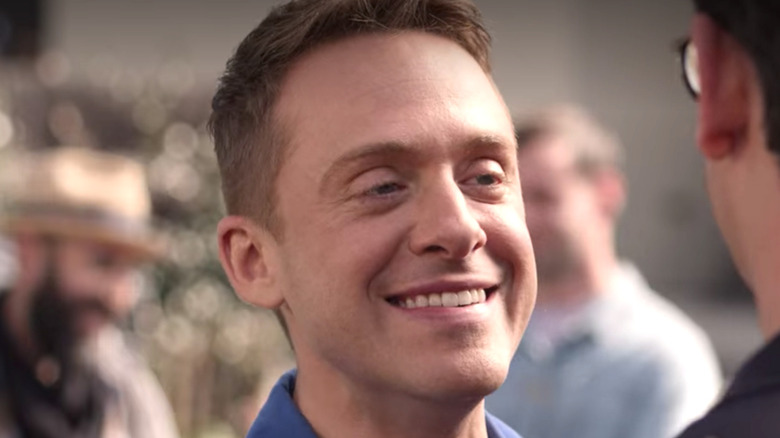 Netflix
On May 20, 2021, Netflix finally released the second season of the hit comedy "Special." The TV series comes from Ryan O'Connell, who executive produces, writes, and stars in the show based on his 2015 memoir, "I'm Special: And Other Lies We Tell Ourselves." Through "Special," O'Connell explores his personal experiences living as a young, gay man with mild cerebral palsy, coming to terms with himself through the fictional story of his character, Ryan Hayes.
Audiences and critics loved "Special," with the show earning a 96% Certified Fresh rating on Rotten Tomatoes for Season 1. Critics like Anna Hamilton of The Daily Dot highlighted the show's nuanced representation of people with disabilities, and how that doesn't define who they are. For Hamilton, who also has mild cerebral palsy like O'Connell and his character, "Special" is a great example of "why disabled writers, creators, and actors should be leading the way in expanding media representation for people with a variety of disabilities." Along with that, the series is simply heartfelt and hilarious.
In the second (and last) season of "Special," Hayes is adjusting to life after moving out of his mother's home. Soon enough, he's falling in love with a man named Tanner, played by Max Jenkins, who is in an open relationship with another man. This certainly adds confusion to their relationship, that's for sure. For fans of "Special," Jenkins might be a familiar face, as he's been acting in television and film for years now.
If you can't quite place Jenkins's face, here's a look at the actor's biggest roles.
Max Jenkins appeared in episodes of High Maintenance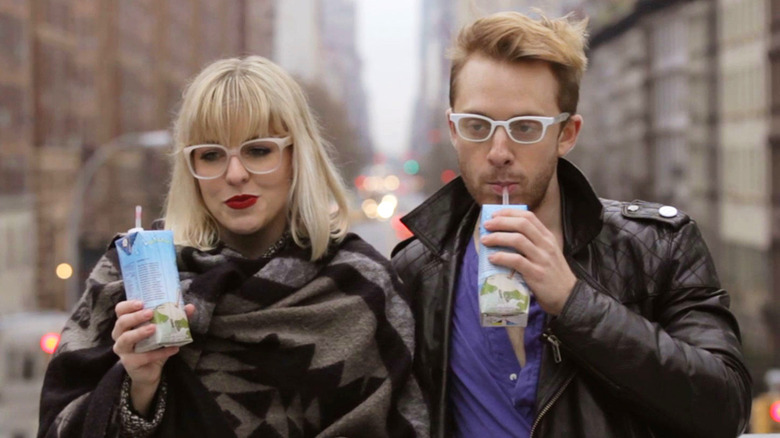 HBO
The HBO anthology comedy "High Maintenance" began as a web series created by ex-spouses Ben Sinclair and Katja Blichfeld in 2012. The story follows The Guy (Sinclair), a weed delivery man, as he delivers his product around Brooklyn, with each episode focusing on new people that he interacts with on his travels.
Jenkins acted in episodes 5 and 12 of the web series, titled "Olivia" and "Matilda," which was originally a Vimeo original but is now available to watch in its entirety on HBO, alongside the new version. Jenkins plays a character named Max, first introduced in "Olivia," who always travels with his best friend Lainey (Heléne Yorke). They're clients of The Guy and clearly ones he doesn't like, as they're listed under the contact name "The Assholes" in his phone. The episode goes on to prove that the name is quite fitting, as the two proceed to rip him off and get blacklisted.
Jenkins reprises his character in the HBO series' pilot episode, "Meth(od)," as Max and Lainey's co-dependent relationship falls apart. Even then, that's not the last you see of the self-destructive Max, as he appears one last time in the final season of "High Maintenance." In Season 4, Episode 6, "Adelante," Max and Lainey have a tense and weird rideshare experience when they randomly end up in the same car together, and it's very clear that they haven't made up.
Jenkins portrayed Max Carnegie in The Mysteries of Laura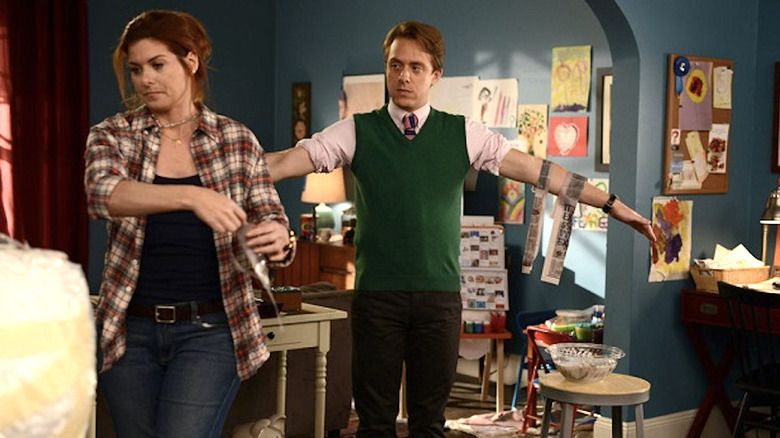 NBC
In his first major starring role on television, Jenkins joined the main cast of the comedy procedural "The Mysteries of Laura." Starring Debra Messing as Detective Laura Diamond, the series premiered on NBC in 2014. Laura is a NYC homicide detective who must juggle solving murders with raising two rambunctious twin boys as a single mother. Sure, she has her ex-husband, Police Captain Jake Broderick (Josh Lucas), as a co-parent, but he's not much help. The series also stars Laz Alonso from "The Boys" as Detective Billy Soto, Laura's partner.
In "The Mysteries of Laura," Jenkins plays Max Carnegie, a wealthy intern working at Laura's precinct. Through working on cases together, Laura and Max become close friends, and she learns to depend on him for day-to-day tasks. While Max is very intelligent about things like history, languages, and other useful skills, he sometimes lacks common sense, which can trip him up during investigations. Jenkins appears in or is credited in every episode of the show's two seasons, before "The Mysteries of Laura" was unfortunately cancelled by NBC.
Dead to Me stars Jenkins as Christopher Doyle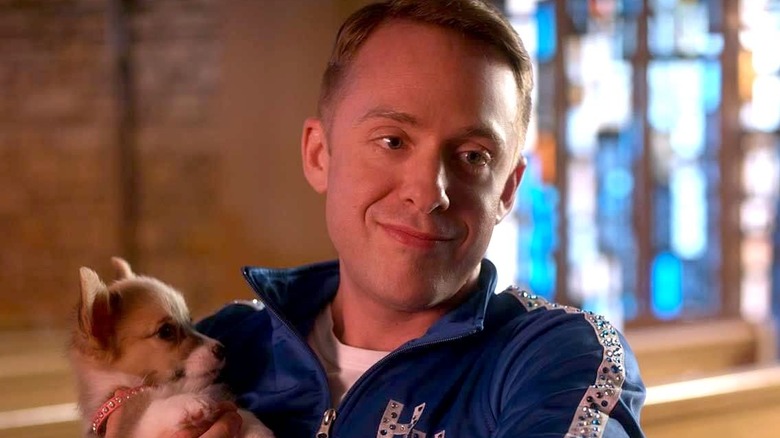 Netflix
Jenkins most recently appeared in Netflix's dark comedy "Dead to Me," starring Christina Applegate and Linda Cardellini as Jen and Judy, respectively. At the beginning of the hit series, Jen's husband has just died in a hit-and-run accident, leading her to go to a grief support group. There she meets and befriends Judy, a weird yet kind stranger. Unbeknownst to Jen, Judy is actually the person who hit and killed her husband with her car. Over the course of Season 1, Jen and Judy's lives get even more entangled as Jen unravels the truth of what happened the night her husband died.
In the Netflix series, Jenkins plays a character named Christopher Doyle, Jen's friend and real estate partner. Christopher is very active at his church, taking his job choreographing the kids' dance group very seriously, and he's always there to watch Jen's kids when she needs help. Along with that, Christopher is loyal and upfront, able to provide some much-needed honesty when everyone else around Jen is coddling her because of her husband's death. Of course, while he's always well-meaning, he can also sometimes say the wrong thing at the wrong time.
Jenkins is a fan-favorite character as Christopher in both Seasons 1 and 2 of "Dead to Me" and he is expected to return for the upcoming third and final season.