The Comedic Fantasy Hidden Gem You Can Find On Amazon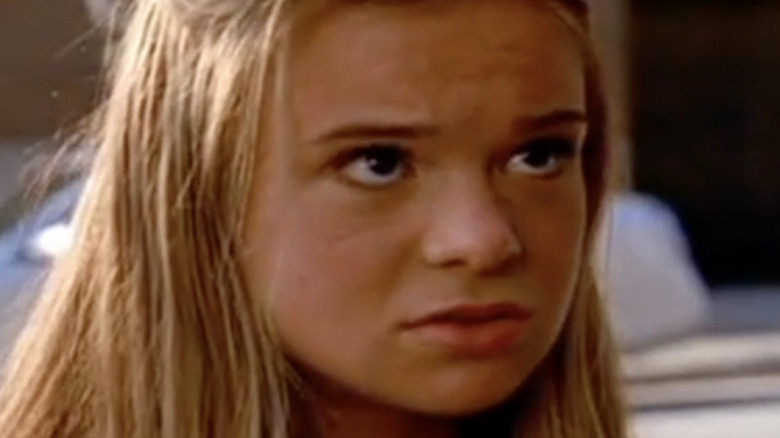 Showtime
With a concept as complicated as death, the story options are endless. There are classic dramas like "Six Feet Under," as well as more supernatural and magical takes on the subject, as seen in "Lost" and "WandaVision." Many shows have also opted to take a more comedic approach to the complex nature of the afterlife, including popular hits like "The Good Place," "Pushing Daises," "After Life," and "Dead to Me."
There's one often-forgotten show, though, which came out of the early 2000s on premium cabler Showtime. The dark comedy "Dead like Me" is the tale of a young woman, Georgia "George" Lass, who dies after a toilet seat from a deteriorating space station falls to Earth and hits her. George soon finds out that — rather than moving to "The Great Beyond" — she'll be working as a grim reaper, collecting the souls of those who die in accidents or homicides. Once she's filled her quota of soul-collecting, she'll be able to move on, though that process could take centuries.
"Dead Like Me" didn't have centuries, though. The creative show only aired two seasons, though both were well-received by critics and audiences alike (the series holds an 84% Tomatometer score and 86% audience score on Rotten Tomatoes). Now, 17 years after its unfortunate cancelation, a new generation of viewers has the opportunity to discover the show on Amazon Prime.
A talented cast makes Dead Like Me a killer watch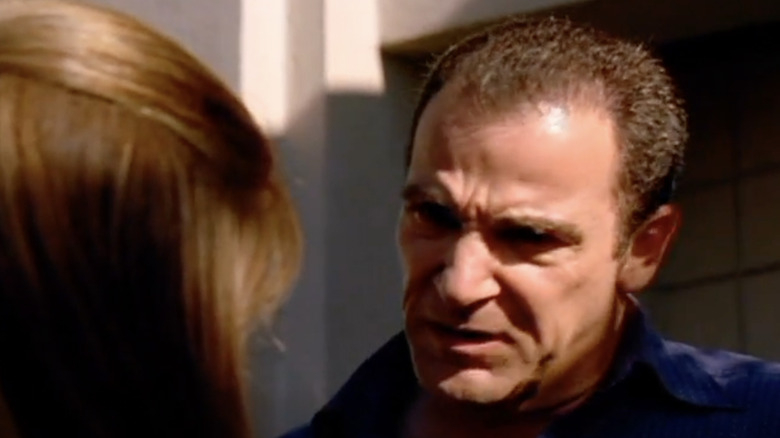 Showtime
Ellen Muth stars as George, the college dropout-turned-grim reaper. Muth has kept a relatively low profile since starring on the show, though she did reprise her role as George in the "Dead like Me" direct-to-DVD film, "Dead like Me: Life After Death," released five years after the show's original cancelation. 
The show features some very popular actors, adding to its considerable appeal. George's reaper pals are played by a talented bunch, including Callum Blue, also known for his work on "The Tudors" and "Smallville," on which he played Kryptonian supervillain General Zod. Jasmine Guy also stars on the show, best known for her role as Sheila "Grams" Bennett on "The Vampire Diaries." Most notably, "Dead like Me" stars the legendary Mandy Patinkin as Rube John Sofur, the head of the reapers who becomes a father figure to George.
"Dead like Me" was created by Bryan Fuller, a successful writer who has since penned "Hannibal" and "Star Trek: Discovery," among many other successful works. Fuller, however, left "Dead like Me" early in Season 1 due to a contentious relationship with distributor MGM Televison. Fuller called the ordeal "very traumatic" and "the worse experience of [his] life," even admitting, "When Showtime cancelled the series, it was actually a bit of a relief" (via Media Village).
Though there may have been some turmoil behind the scenes, "Dead like Me" still proves to be a hilarious, though-provoking, and perfectly bingable dark comedy.