Tectonic Actor Stephen Oyoung Reveals The Hardest Part Of Filming Jupiter's Legacy - Exclusive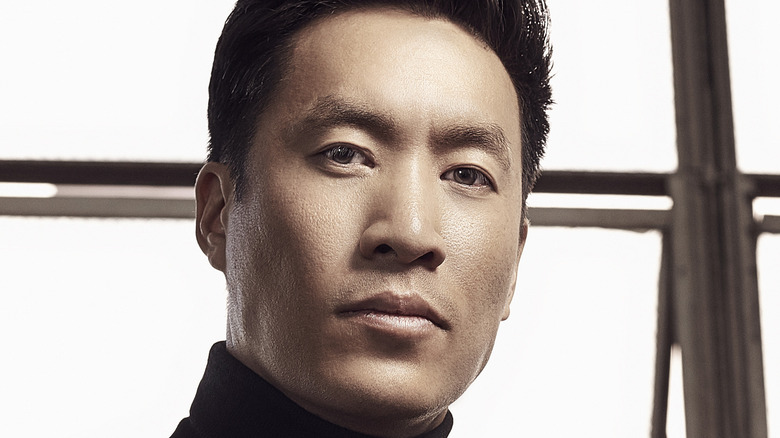 Sergio Garcia
Actor Stephen Oyoung plays Barry Bishop aka Tectonic in the first episode of Netflix's superhero series "Jupiter's Legacy." "I like to call him a part-time playboy, full-time family man," he said in an interview with Looper. Tectonic is also the best friend of Paragon (Andrew Horton). "My purpose in the show, I think, is to give a little heart to the young group, the second generation of superheroes. I have a great scene with Paragon ... where I'm basically trying to convince him to live his life. Don't let the obligations of our superhero duties outweigh experiencing the real world and all it has to offer, too."
Bishop takes part in the battle with Blackstar (Tyler Mane), the climatic moment of Episode 1 and the inciting incident for the present-era storyline. Oyoung speaks highly of the fight scene, saying it "was great because that was the first time I got to mix martial arts and superpowers together." Of course, being both an actor and a stuntman has some unique challenges; here's what Oyoung said was the hardest part of filming "Jupiter's Legacy."
"Get me a stunt double!"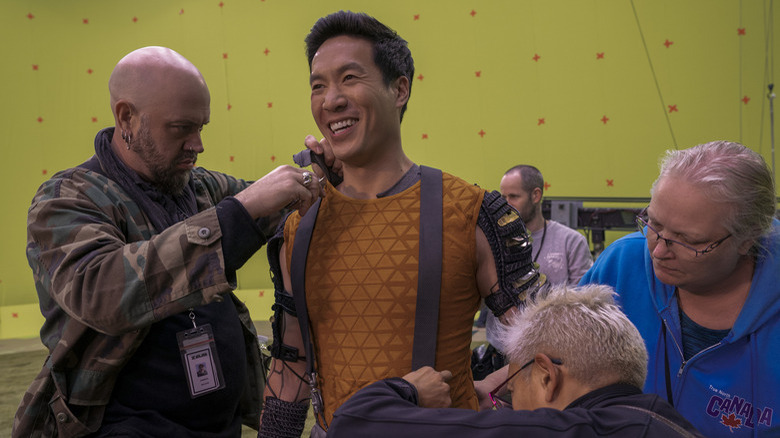 Netflix
"We trained for two, three months for this epic showdown," Stephen Oyoung said about making "Jupiter's Legacy." "And how we would train is they divide the stunt team and the actors. The stunt crew would rehearse and then the actors would rehearse, and then the stunts and the actors would rehearse together. I was doing four rehearsals, because I had to be with stunts [and] I had to be with actors."
This allowed for close to zero downtime. "That was one of the first times in my life where I was like, 'Get me a stunt double! I'm okay just being in my trailer. Let the double do it.'" Such is the life of being one's own double, not that he's complaining. "[Stunt coordinator] Phil [Silvera] was so funny, he'd say, 'Hey man, you want a workout?' And I'd always be like, every morning, I'd be like, 'Man, I just did three workouts! I'm warm! I can't be any warmer, bro.'"
"Jupiter's Legacy" is currently streaming on Netflix.