The Amber Heard Horror Movie That Took Years To Debut In The US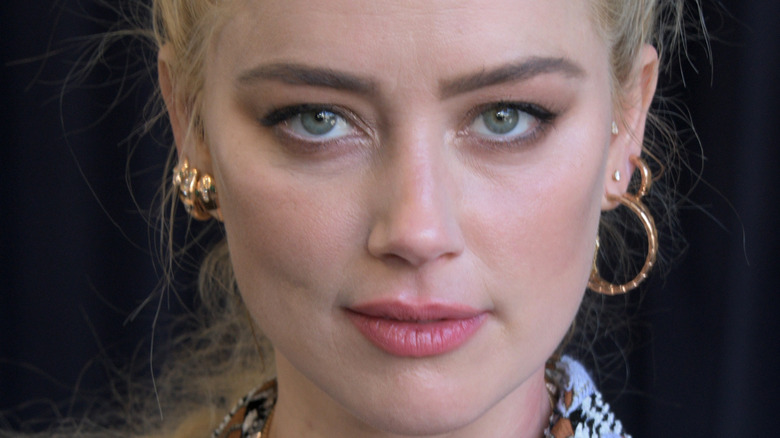 Araya Doheny/Getty Images
Amber Heard has had a fascinating career that goes beyond her appearances in the DC Extended Universe. From horror dramas like Paramount+'s remake of "The Stand" to action flicks like "Drive Angry," she has essayed an interesting variety of parts in her nearly two-decade career. At the moment she has two films in post-production according to IMDb, including "Aquaman 2."
When you can advertise a talent as prominent as her, one would think that producers wouldn't have a hard time selling films with her visage featured in them, even in a genre filled with lovely young blonde women coated with stage blood. But before Heard was famous, she had a lead role in a horror film that distributors couldn't sell to American audiences for over seven years. 
Had U.S. companies heard Amber's film was more horrid than horrifying? Did news of her talent fall on deaf ears? Perhaps the reason for the long delay is even scarier than the film.
All the boys didn't love Mandy Lane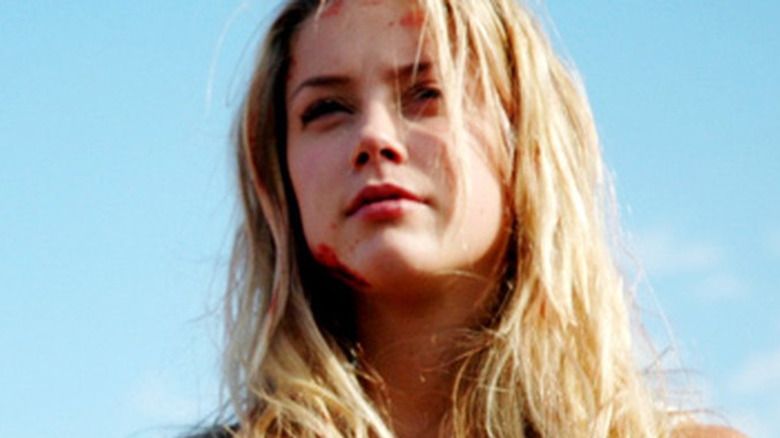 Occupant Films/Anchor Bay
"All the Boys Love Mandy Lane" is a horror movie in which the titular character (Heard) returns from summer vacation, revealing she has blossomed into a swan. At a pool party, a body turns up, and Mandy's life seems to be in dire danger. Or is it?
According to Screen Rant, "All the Boys Love Mandy Lane" debuted in 2006 at the Toronto International Film Festival. It was bought by the Weinstein Company for distribution, but internal discussions between the upper brass as to which arm of the company should distribute the money prevented its immediate release. Poor test screenings shelved the film and resulted in it being sold off to Senator Entertainment, whose U.S. division went belly up in 2009. 
The film was released all over the world before it finally managed to find an American distributor: the Weinstein Company, which bought the film back in 2013. "All the Boys Love Mandy Lane" was released to theaters. drawing mixed reviews and a low box office. Ultimately it ended up finding its way to DVD, where it's gained something of a cult following.