Army Of The Dead's King And Queen Zombie Are Gorgeous In Real Life
This content was paid for by Netflix and created by Looper.
There's a new king and queen in Las Vegas in Zack Snyder's Army of the Dead, and you don't want to be one of their loyal subjects. The Justice League writer-director's wild new movie takes audiences to Sin City after a government-created creature known as Zeus escapes confinement and quickly starts turning unsuspecting gamblers into bloody-thirsty shamblers. Before long, Vegas is the site of a burgeoning zombie apocalypse, forcing the government to wall off the city and declare it the undead's domain.
Not only does Zeus take down the entire city with his infectious bite, but he also transforms one Las Vegas native into a queen who helps him rule over his undead kingdom. It took a lot of prosthetics and makeup to make this gruesome twosome look so royally terrifying, but beneath their rotting exteriors, the actors portraying Zeus and the Queen are actually quite gorgeous. Here's a look at what these mighty biters look like in real life.
Richard Cetrone is a Zack Snyder regular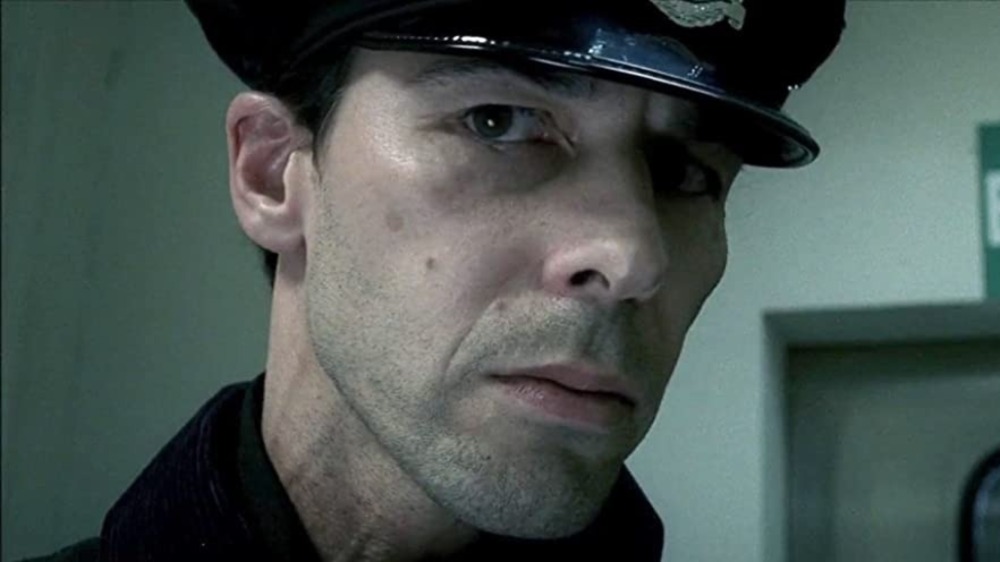 Portraying patient zero in Army of the Dead is actor and stuntman Richard Cetrone, who has worked on a number of Zack Snyder's other films. In fact, he has appeared in almost every movie Snyder has ever directed. Cetrone's relationship with Snyder started on Snyder's directorial debut, the forgotten classic Dawn of the Dead, which happens to be both another amazing zombie pic and a clever re-imagination of George A. Romero's seminal film of the same name. Cetrone's considerable stunt skills can also be seen in Snyder's Persian War epic 300 and his 2009 comic book adaptation Watchmen. In addition, Cetrone played CJ in Sucker Punch and Tor-An in Man of Steel.
Cetrone went on to serve as Ben Affleck's trusty stunt double in Snyder's other DC movies, Batman vs. Superman: Dawn of Justice and Justice League, including the revamped, extended, and extremely popular Snyder Cut. After collaborating with Cetrone on those superhero spectaculars, Affleck continued to work with the stuntman, who contributed to both The Accountant and Triple Frontier. Cetrone doesn't just share Affleck's rugged good looks and chiseled chin, either. He also has the actor's respect. After their fifth project together, Affleck shared a selfie with Cetrone on Instagram, calling him a "legend."
On top of all that, Cetrone has also been a key player on several other high-profile projects, including Marvel's Iron Man, Thor, and Captain America: Civil War, as well as Star Trek Into Darkness, Solo: A Star Wars Story, and Underworld. On the TV side, Cetrone has worked on series like Buffy the Vampire Slayer, Sleepy Hollow, Banshee, and The Mandalorian. And while Cetrone is gorgeous in real life, he's also proven that he can also be quite effective underneath heavy prosthetics, including his horrifying portrayals of both the werewolf and the merman in Cabin in the Woods, not to mention his scene-stealing Army of the Dead performance.
Athena Perample has some serious moves, too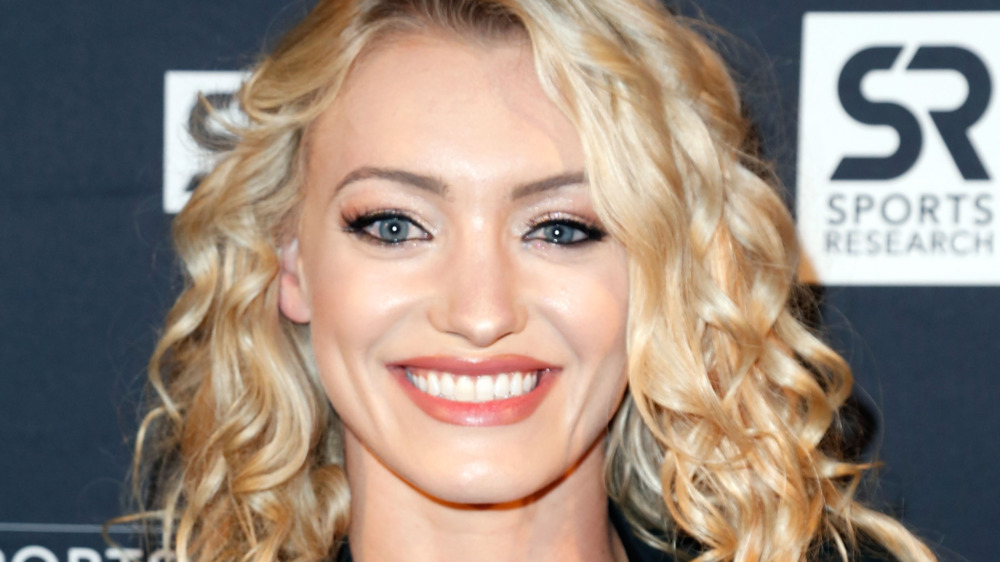 Randy Shropshire/Getty Images
The actress portraying the Queen in Army of the Dead, Athena Perample, is also quite striking underneath all of the goo and green teeth, especially when she gets into the groove with her daring dance and gymnastics routines. Perample's talents as a dancer are well-earned, too: she first began training when she was only 11 years old.
She's had an eye on Hollywood for a while, as well. Perample's first screen role was as one of the Cheerios on Glee, and she went on to bring her dance moves to the NBA court as a dancer for the Los Angeles Clippers. Since then, she has become an established actress and a stuntwoman. Audiences may have seen her face on shows like The E.A.T.S. Community, and Mythic Quest: Raven's Banquet, and she's done stunt work on several prominent series, including Legion, Euphoria, and Animal Kingdom. Recently, Perample's stunt skills helped make WandaVision a resounding success. On that show, she doubled for several actresses, including Kat Dennings and Kathryn Hahn. She's also worked with Nicole Stanton and Allison Pill in the streaming series Them.
There's no doubt that Perample's screen career is going to continue to soar after her turn as the petrifying people-eater in Army of the Dead. Not only did Perample execute some incredible maneuvers in the Vegas wasteland, but thanks to her dramatic chops — and chomps — she managed to make us feel sympathetic for a flesh-eating zombie queen. Now that's talent!