The Movie Like Beautiful Creatures That Gothic Fantasy Fans Need To See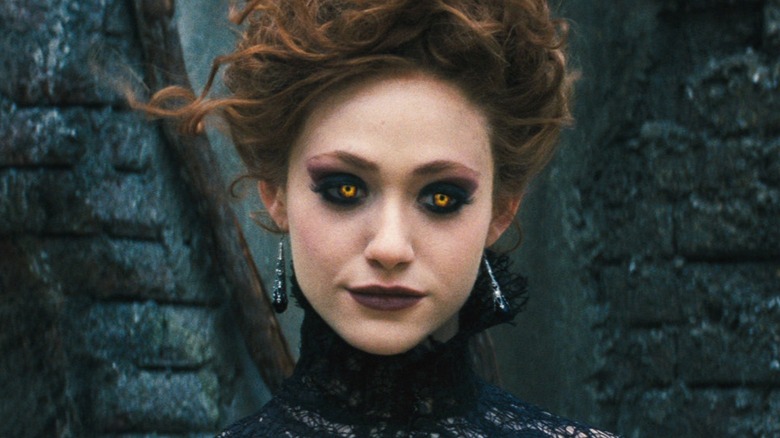 Warner Bros.
"Beautiful Creatures" tells a sweeping story of love and magic, set against a Southern Gothic backdrop. The film is based on the first book in Kami Garcia and Margaret Stohl's "Caster Chronicles," which detail the magically gifted Duchannes family and all their villainous plans.
"Solo" and "Hail Caesar!" star Alden Ehrenreich plays Ethan Wate, a seemingly normal high school boy who dreams of leaving South Carolina. He also dreams of a mysterious girl, who turns out to be Lena Duchannes. Played by Alice Englert, Lena is a caster — she can control magic. Every caster has to choose between becoming a light or dark caster on their 16th birthday, and Lena's family is heavily pressuring her to choose dark and eradicate all non-magical human life from the planet. But she doesn't want to do that, since her boyfriend Ethan is human. What a dilemma!
"Beautiful Creatures" flopped upon release (per E!), scuttling plans for adaptations of further books in the "Caster Chronicles." Fans hoping to see more of Ehrenreich, Englert, and the rest of the cast (including "Shameless" star Emmy Rossum and "How to Get Away with Murder" icon Viola Davis) have to console themselves with other tales of witchcraft and deceit.
If you need more creepy witches in your life, watch The Woods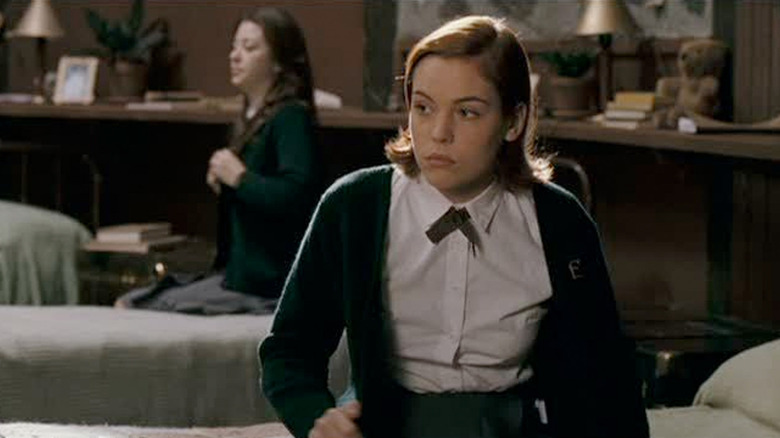 Sony Pictures Home Entertainment
"The Woods" is a period tale of witchcraft by "May" director Lucky McKee. It stars Agnes Brucker, Patricia Clarkson, and "Evil Dead" star Bruce Campbell. Slightly darker in tone than "Beautiful Creatures," "The Woods" explores an all-girls school in the titular spooky woods of New England. After setting fire to a tree in her yard, Heather (Brucker) is sent to a harsh boarding school. Heather defends herself against bullies and starts being tested by the school's headmistress (Clarkson). Heather does indeed prove to be "gifted," which seals her doom. Eventually Heather discovers the school is run by a coven of witches.
Fans of "The Woods" see similarities to such "our school is evil" classics as Dario Argento's "Suspiria" and "Phenomena." Clarkson stands out as the aloof and creepy headmistress. In his review for Beyond Hollywood, Brian Holcomb wrote "McKee actually loves and respects girls; he wants to learn about their worlds, their secrets, heartbreaks and hidden desires." The film is free to stream on Pluto TV.