The Embarrassing Incident That Happened To This Criminal Minds Actor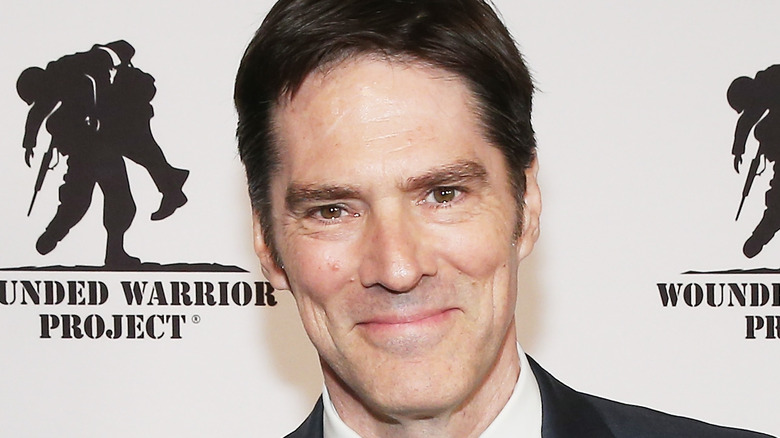 Jemal Countess/Getty Images
In a remarkably short time, the Internet went from novelty to necessity. Today, we use it to buy groceries (and pretty much everything else), connect with friends, order takeout, hire an Uber, get up to speed on world and local news, and seek a suitable mate. A Pew Research study released in 2020 found that at least 30% of Americans had used either a dating app or website. Some of these platforms boast complex algorithms to match like-minded love-seekers, while others rely solely on geographic locations and face pics to pair people. Some are designed to foster lasting relationships; others focus more on ... let's say, short-term "fun."
While many people, at least according to the commercials, have claimed to find love using the apps and sites, quite a few have become victims of "catfishing" – a deceptive technique in which a person uses a false biography and fake pictures to ensnare an unsuspecting individual. The deceitful practice has become so commonplace that MTV has an entire show, now in its 8th season, dedicated to the topic. Victims of catfishing come from every walk of life: rich and poor, male and female, famous and ordinary. In 2013, one of the stars of "Criminal Minds" discovered that he too had been hooked by a catfisher.
Thomas Gibson is a catfish victim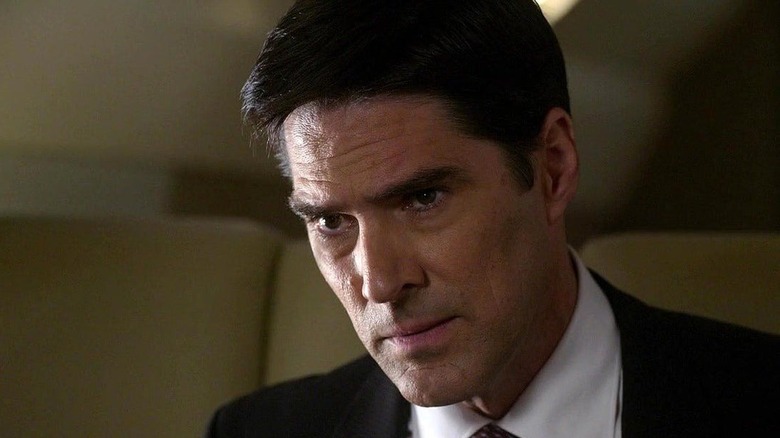 CBS
In 2011, Thomas Gibson, who played Special Agent Aaron Hotchner on CBS' long-running crime procedural before leaving "Criminal Minds" in 2016, was contacted on Twitter by a woman who claimed to be a big fan of his work. She also sent a revealing photo of herself. Over the course of the next two years, Gibson and the woman engaged in an emotional affair that involved the two exchanging multiple pics and videos, some of the NSFW variety (via TMZ). At the time, Gibson was married but separated from his wife Christine.
Then, in or around late December 2012, Gibson sent the woman a video of himself in a hot tub. The video was apparently taken while Gibson was on vacation with his family in Utah. In the video, Gibson jokes about the water gun floating in the hot tub, saying, "FBI agents have to be prepared at all times." He also mentions that his children are downstairs playing on their Xbox and arguing. The online relationship continued into the spring of 2013, at which point Gibson apparently discovered that the images and videos the woman was sending him were actually from porn websites.
Realizing he'd been catfished, he had his lawyers contact her to request that she end all communication with the star. It was then that the woman – who has never been named in articles about the catfishing incident – contacted tabloid media outlet TMZ to divulge the online affair and leak the hot tub video. TMZ subsequently broke the story and released the video, further embarrassing Gibson. While there was no lasting damage to Gibson's career (he'd take care of that himself in 2016), he likely learned a hard, but important, lesson: Trust, but verify.