Here's Where You Can Watch The Stepfather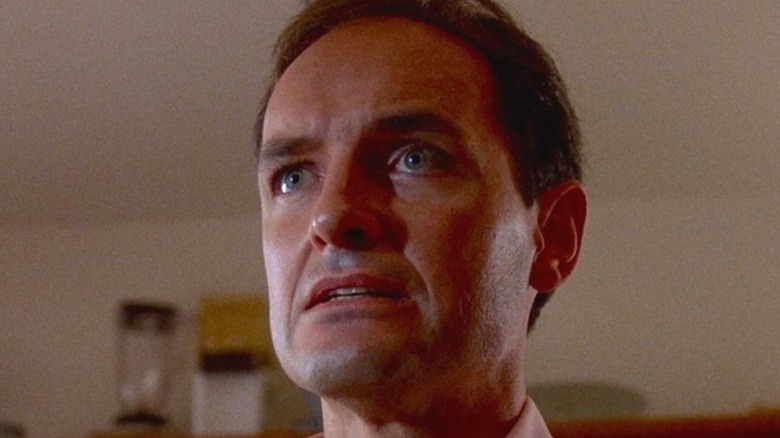 New Century Vista Film Company
We may receive a commission on purchases made from links.
During what was more or less the golden age of slasher films, which spanned the 1980s and thereabouts, practically anyone or anything could be a fictional mass murderer. Genre pioneer "Halloween," for example, features a patient on the run from his internment in a sanatorium as its killer. "Nightmare on Elm Street," meanwhile, introduced the idea of a supernatural slasher with power over peoples' dreams that extends into their waking lives. Underrated slasher films from the era "The Prowler" and "Visiting Hours" feature a war veteran and staunch misogynist as their respective killers.
Golden-age slasher "The Stepfather," released in 1987, is as straightforward as its title suggests: Its killer is a serial stepfather. This is revealed in the film's chilling opening scene, in which a man — the titular stepfather, portrayed by Terry O'Quinn of future "Lost" fame — is revealed to have just murdered his wife and kid. He goes on to become a new girl's stepfather, while only the film's audience is aware of his apparent predilection for marrying into and then murdering families.
Fortunately for fans of slasher films and/or actor Terry O'Quinn, "The Stepfather" is available to stream on a wide variety of platforms, some of which don't even require a subscription.
Daddy's home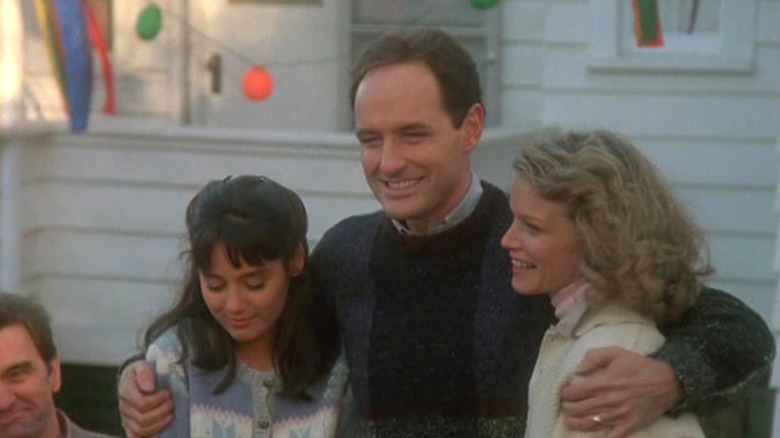 New Century Vista Film Company
Those interested in watching "The Stepfather" without a subscription to any of the major streaming platforms can still do so thanks to the film being available on two free streaming services. "The Stepfather" is included in the libraries of both Tubi and Pluto TV, neither of which require an account to access but both of which intersperse ads into their available titles. On Tubi specifically, "The Stepfather" is one of a number of horror classics, also including "Audition" and "Hellraiser."
"The Stepfather" is also available on a couple of paid streaming services. These include the horror-focused Shudder as well as Amazon Prime. Finally, the film is available on Kanopy, which is technically free but requires a library card or affiliation with a university to join.
In 2009, "The Stepfather" was remade, though the newer "Stepfather" is widely considered a poor remake, if not one of the worst of all time. Those who can't get enough "Stepfather" or are otherwise curious to see the 2009 remake for themselves can stream it on Netflix.