The Underrated Sci-Fi Sitcom You Can Find On Amazon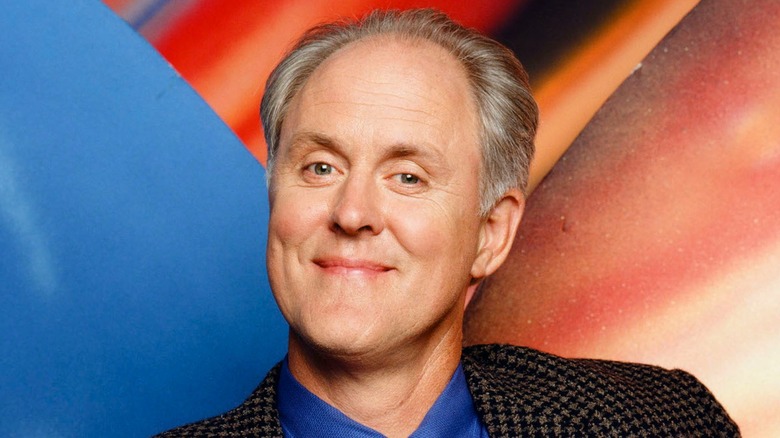 NBC
There are a lot of '90s sitcoms that people watch over and over on streaming services. "Friends" and "Seinfeld" are the big ones, and more recently, "The Nanny" has joined their ranks after arriving on HBO Max. But there are a lot more scattered across all the streaming services that don't get as much love but are still worth watching. One of them is the goofy aliens-on-Earth sci-fi sitcom "3rd Rock from the Sun," which is available to stream on Amazon Prime (with commercials, since it's technically streaming on IMDb TV, which is accessible for free via Amazon).
The show ran for six seasons on NBC from 1996 to 2001. It was created by Bonnie and Terry Turner, the husband-and-wife writing duo who also created "That '70s Show." The series follows a group of aliens who are on a research mission to Earth. They're living undercover as a human family, observing humans in their natural habitat in Rutherford, Ohio. The thing is, they're very bad at pretending to be humans, especially in the early seasons, because they don't understand humor or figures of speech or basically anything that you have to be a human to understand. Comical misunderstandings abound.
3rd Rock from the Sun is an Emmy-winning '90s classic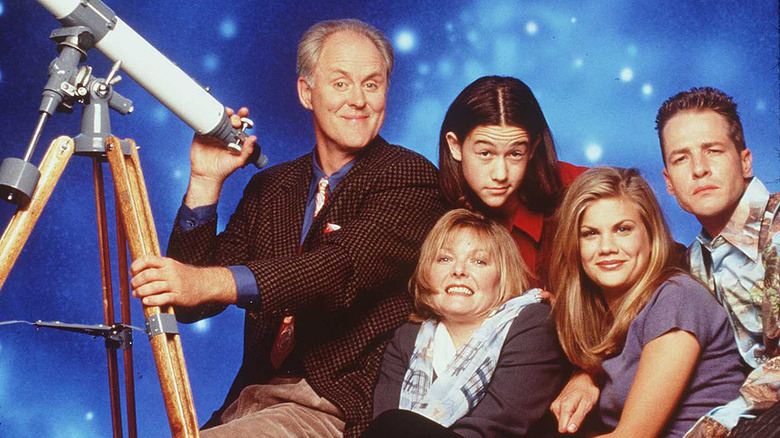 NBC
The series is led by John Lithgow as Dick Solomon, the leader of the alien expedition. He basically behaves like a child in a 50-year-old man's body and works as a physics professor as cover. Other regular cast members include Kristen Johnson as Sally Solomon, who was a soldier on the aliens' home planet and has a penchant for violence that catches people off guard, as it's coming from an attractive young woman. 
French Stewart stars as Harry Solomon, an idiotic so-called "communications officer" who's really just an antenna for communications from the Big Giant Head, the leader of their home planet who sent them to Earth. Harry is a quirky, slapstick character who often gets hurt and talks in a weird voice. (Stewart and Johnson recently reunited on the sitcom "Mom.") Finally, there's young Joseph Gordon-Levitt as Tommy Solomon, the oldest, smartest, and most mature of the aliens who nevertheless lives in the body of a teenage boy. 
Not part of the Solomon family but still a series regular is "Saturday Night Live" legend Jane Curtin as Mary Albright, Dick Solomon's colleague and love interest. The series also had some great guest stars throughout its run, including John Cleese as another disguised alien named Professor Liam Neesam and William Shatner as the human form of the Big Giant Head.
"3rd Rock from the Sun" was well-received during its run. John Lithgow won three Emmys for Outstanding Lead Actor in a Comedy Series and Kristen Johnson won two for Supporting Actress (via IMDb). It doesn't get talked about much anymore, but it's still pretty funny and worth rediscovering if you haven't watched it since it was on or were too young to watch it back then.