The Zack Snyder Zombie Movie Everyone's Watching On Netflix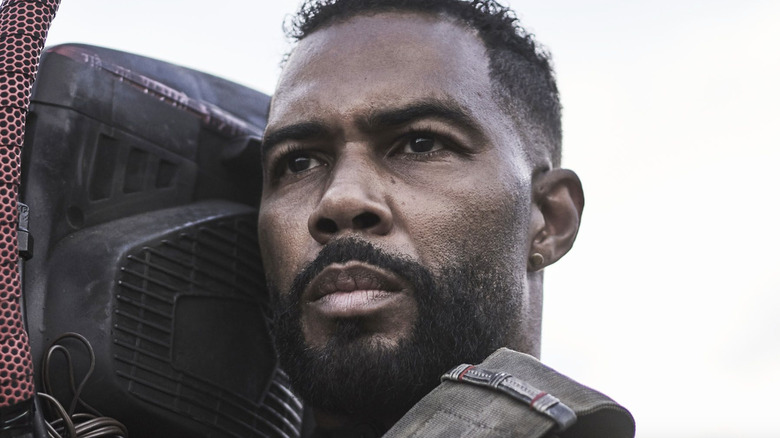 Netflix
Zack Snyder is one of the most well-known and popular filmmakers working today. His work as the director of "Man of Steel," "Batman v. Superman: Dawn of Justice," and "Zack Snyder's Justice League," — in addition to earlier films like "300" and "Watchmen" — has earned him an immensely dedicated and passionate following. It looks like 2021 is turning out to be a massive year for the blockbuster filmmaker too.
Coming off the HBO Max release of "Zack Snyder's Justice League" earlier this year, Snyder's newest original film, "Army of the Dead," made its long-awaited debut on Netflix. The film sees Snyder returning to the zombie genre for the first time since 2004's "Dawn of the Dead" remake and follows a group of mercenaries who attempt to pull off a risky heist in a version of Las Vegas overrun by zombies. The cast of "Army of the Dead" is full of recognizable actors — including Dave Bautista, Tig Notaro, Ella Purnell, Garret Dillahunt, Ana de la Reguera, Omari Hardwick, Theo Rossi, and Hiroyuki Sanada — and the movie has all the potential to dominate the Netflix charts this weekend.
Army of the Dead is a fun zombie extravaganza from Zack Snyder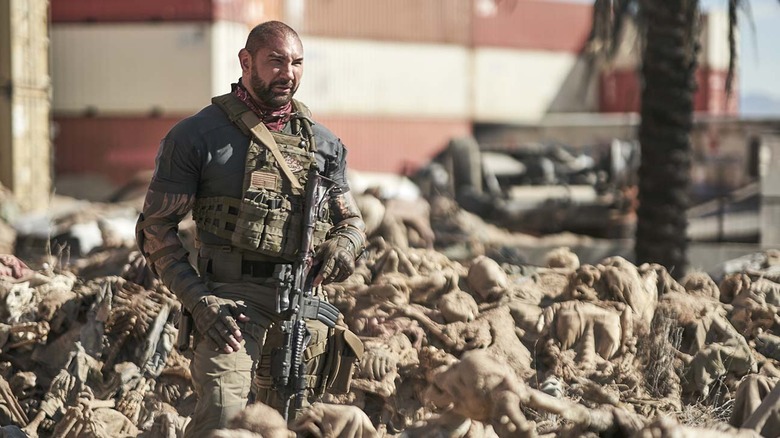 Netflix
Based on a screenplay by Shay Hatten and Joby Harold, "Army of the Dead" is an attempt on the part of Zack Snyder and his collaborators to blend multiple familiar movie genres together in an entirely new way. The film sees Snyder mixing the formula and structure of a traditional heist film with the style, aesthetic, and danger of a zombie thriller. While combining those different kinds of genres together would be an ambitious and risky venture for any filmmaker to take on, it appears as though Snyder's latest tonal gambit has indeed paid off. Early reactions and reviews for "Army of the Dead" have been mostly positive leading up to its Netflix release today. The film currently holds a 72% critics score on Rotten Tomatoes, with the site's overall critical consensus praising "Army of the Dead" for its "suitably gory" genre thrills. The film's audience score sits just a little higher at 79%, which means that both professional critics and casual moviegoers seem to be in fairly close agreement about the film's quality.
That also means that "Army of the Dead" should easily be able to provide Netflix subscribers with an enjoyably fun and over-the-top blockbuster experience this weekend, even in spite of its intimidating 148-minute runtime.