You Won't Believe Where This Key Scene From Zack Snyder's Justice League Was Shot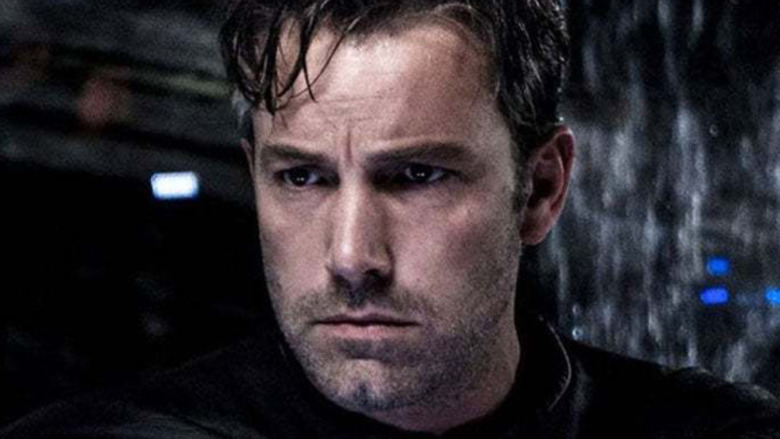 Warner Bros./DC Entertainment
Despite the original version of the film crediting him as its director, Zack Snyder's name is included in the very title of the newer "Zack Snyder's Justice League" due to the volume of additional or otherwise reedited footage. It was Joss Whedon who had final say over the 2017 version of the film. "Zack Snyder's Justice League," rather, is "Justice League" made precisely to Snyder's specifications. Furthermore, the film clocks in at right around four hours in length, taking full advantage of its release directly to HBO's flagship streaming platform and becoming something greater in scope than likely possible in theaters.
Within its inflated running time, "Zack Snyder's Justice League" features its fair share of moments entirely new to the DC Extended Universe. Its marquee addition is the Knightmare, an extended sequence included in the film's epilogue presenting a dark future in which Batman (Ben Affleck), The Joker (Jared Leto), Deathstroke (Joe Manganiello), Mera (Amber Heard), and The Flash (Ezra Miller) face off against a corrupted Superman (Henry Cavill).
Also new to the Snyder cut is the first DCEU appearance of Martian Manhunter. The character is a longtime staple of DC Comics, so his inclusion in DC's film universe was overdue. Snyder originally planned to reveal that "Man of Steel" military General Calvin Swanwick (Harry J. Lennix) was Martian Mahunter in "Justice League" in 2017. Instead, he was ultimately able to do so in the film's rerelease. That said, securing the necessary footage of Lennix as Martian Manhunter required filming in an unlikely location.
Zack Snyder used his own driveway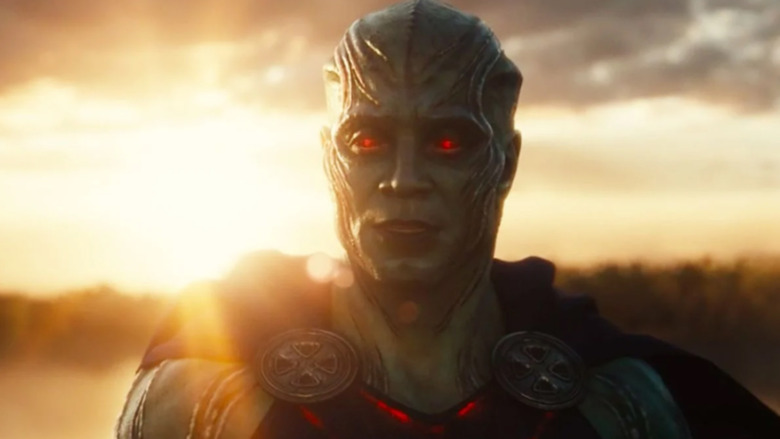 Warner Bros./DC Entertainment
Lennix revealed in an interview during virtual convention Justice Con (via Screen Rant) that the second of his two appearances in "Zack Snyder's Justice League," in which he visits Bruce Wayne's home during the film's epilogue, was filmed in Zack Snyder's driveway. While much of the footage used in the film existed prior to Snyder's vision, new scenes like Martian Manhunter's appearances not only required reshoots, but had to be filmed amidst the ongoing pandemic. The decision to film in Snyder's driveway, then, was an effort to provide a pandemic-safe filming location to Lennix and the rest of the crew required to capture the shot.
Filming Lennix in a driveway wasn't the only time "Zack Snyder's Justice League" filmed in unusual conditions. For example, the film's crew shot some additional footage required of Ezra Miller while the actor was in England working on the third "Fantastic Beasts and Where to Find Them" film with Snyder directing Miller through Zoom (via GamesRadar).
"Zack Snyder's Justice League" was a hit with critics, so despite Snyder having to direct some scenes over Zoom and film Lennix in his driveway, the final product seems to have justified its unlikely conception.