Wotakoi: Love Is Hard For Otaku Season 2 - Will It Ever Happen?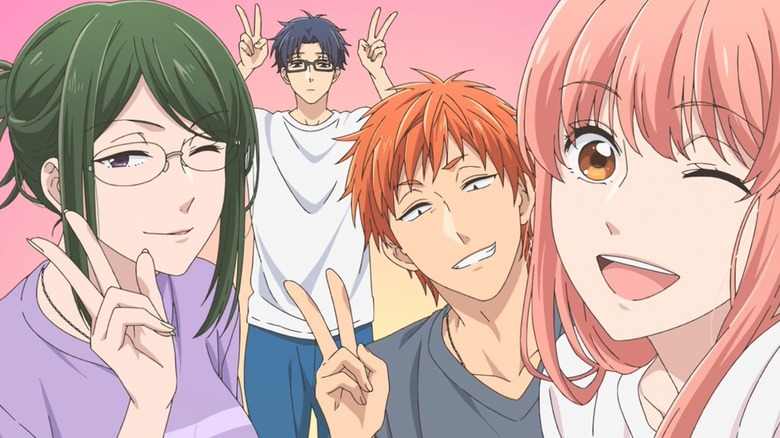 A-1 Pictures
We may receive a commission on purchases made from links.
Many of the most popular anime out there focus on teenage characters, particularly when it comes to slice-of-life shows. "Wotakoi: Love is Hard for Otaku" turns this idea on its head, featuring adult characters that are highly relatable for fans of manga, anime, and pop culture in general.
Written and illustrated by Fujita, "Wotakoi: Love is Hard for Otaku" began as a webcomic in 2014 on Pixiv. It soon became part of Comic Pool, a joint publication with Ichijinsha before the latter company began publishing the manga in print a year later. It has been adapted into an anime and even a live-action film. The anime's intro also inspired a dance trend on TikTok.
The series follows a group of otaku working in an office. Narumi enjoys drawing and reading yaoi doujinshi. Her boyfriend, Hirotaka, is an avid gamer, and their relationship allows Narumi to be nerdy without fear of rejection. Hanako is a famous cosplayer known for her male characters, while her high school sweetheart, Kabakura, reads manga and watches anime whenever he has free time. Hirotaka's younger brother, Nao, knows nothing about pop culture and sucks at gaming, but becomes more immersed in the hobby when he becomes friends with the reserved Kou.
The anime, made by A-1 Pictures, was one of the most popular shows of the Spring 2018 slate, and fans have been waiting for news of a second season since then. Will they ever get to see it? Here's what we know about "Wotakoi: Love is Hard for Otaku" Season 2.
Is Season 2 of Wotakoi: Love is Hard for Otaku happening?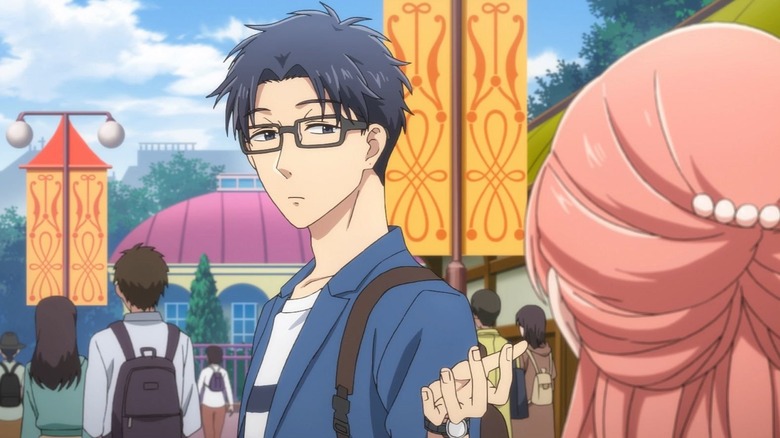 A-1 Pictures
Unfortunately, there has been no news regarding a second season of "Wotakoi: Love is Hard for Otaku," and the chances of a follow-up season being greenlit are pretty slim at this stage. While it covered them out of order (a necessary creative decision given the scattershot style of the source material), the first season of the anime was based on the first four volumes of the manga. The manga, which came to an end in 2021, has 11 volumes in total. While this makes it sound as though there's plenty of material left to adapt, some manga chapters differ in length and there have been three OVAs since Season 1 ended, cutting down the amount of arcs that have yet to be adapted for screen.
While fans were grateful to get the OVAs, the general consensus is that they killed any chance of a second season. "I'm not sure there is enough material," Reddit user u/Fresh_turtles_42 said in a Season 2 discussion thread. "It breaks my heart that we likely won't get one." Fellow Redditor u/DiamondKitsune agreed, writing that Season 2 was "highly unlikely" to ever happen. "The 3 OVAs they released pretty much covered a lot of things that would have been a part of season 2," they added. "I genuinely don't know that they'd honestly have enough material for a second season at this point."
Where to watch Wotakoi: Love is Hard for Otaku Season 1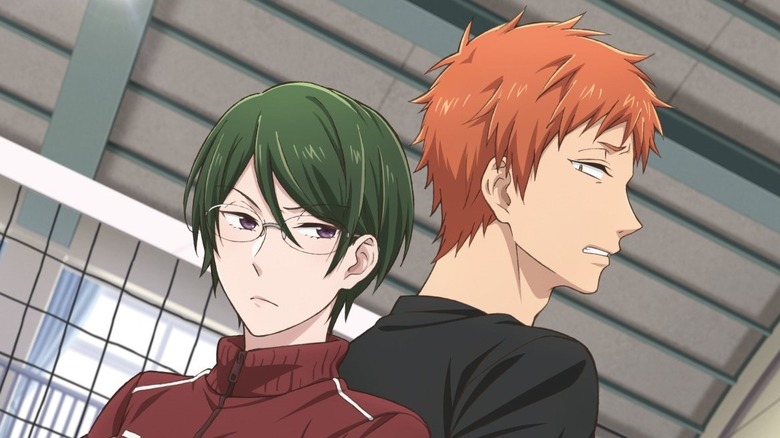 A-1 Pictures
If you haven't seen "Wotakoi: Love is Hard for Otaku" Season 1 yet, or you just want to watch it again to soften the blow that Season 2 is unlikely to happen, you can stream it on Amazon Prime Video, where it has a five-star rating. Amazon offers a 30-day free trial which should be more than enough time to watch all 11 episodes of the first — and, at the time of this writing — only season.
If you've already had a free trial and the offer is no longer available, then you'll have to subscribe in order to watch "Wotakoi: Love is Hard for Otaku." Amazon Prime membership costs $14.99 per month, but if you just want Prime Video, you can pay for that separately at $8.99 a month. A yearly subscription to Amazon Prime costs $139. If you're a student, the rates for Amazon Prime are much cheaper: It's $7.49 per month, or $69 per year. Unfortunately, the OVAs aren't on Amazon.