The Jaw-Dropping Inspiration Behind The Fast & Furious Franchise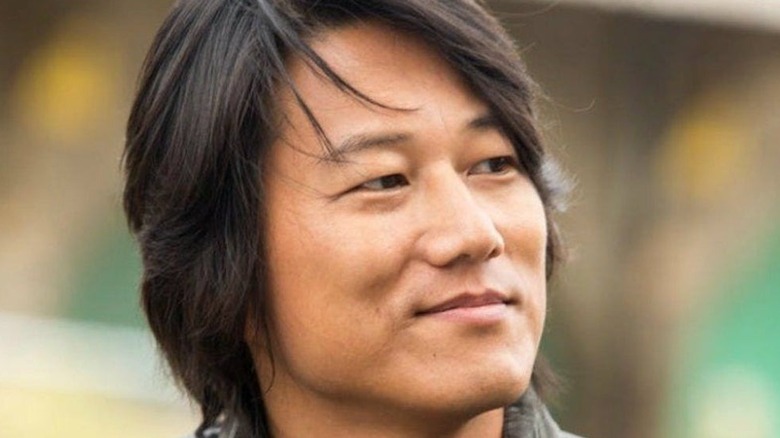 Universal Pictures
Director Justin Lin joined "The Fast and the Furious" franchise for its third installment, "The Fast and Furious: Tokyo Drift," in 2006, and helmed its subsequent three sequels. Lin was absent for "Furious 7" and "The Fate of the Furious," but is back behind the camera for the upcoming ninth film, aptly entitled "F9." When catching up with Entertainment Weekly's BINGE podcast, the director noted he wanted to be done after "Tokyo Drift," planning instead to head back into the indie world of movies. After Sung Kang, who plays Han in the "Fast" franchise, suggested that his character didn't have to be dead after "Tokyo Drift," Lin was inspired and called Vin Diesel to work something out for a fourth movie.
"We can actually now see and create our own timeline and mythology," Lin said about his conversion with Diesel. These were no longer independent movies, and Lin had the idea to have them work together as a part of a universe. He admitted he got the inspiration for weaving all these movies together from a very unlikely source: an '80s sitcom with a super-catchy theme song and a cast of a certain age.
The Golden Girls was a major inspiration for the Fast franchise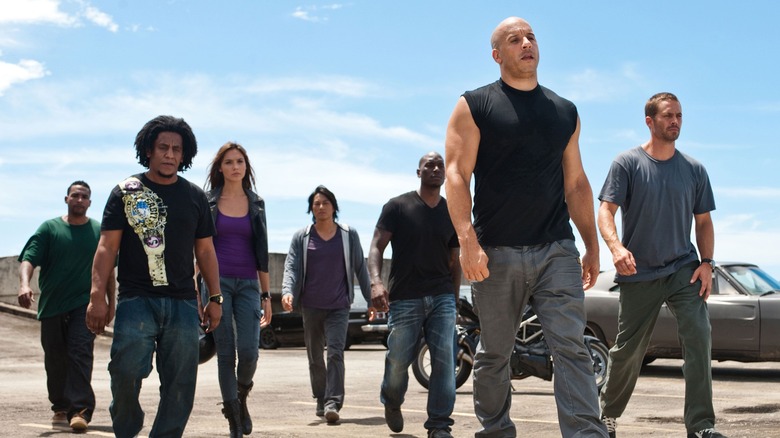 Universal Pictures
According to Justin Lin, he loved watching "The Golden Girls" when he was younger. The sitcom follows four older women who were roommates in Florida, and features some of the funniest dialogue ever written for a comedy series.
"Saturday nights, it was 'Golden Girls,' 'Empty Nest,' and then there was ['Nurses']. They [NBC] had this thing called 'Hurricane Saturday' night: all three episodes [of 'The Golden Girls,' 'Empty Nest,' and 'Nurses'] got hit by a hurricane. That was the first time where I was like, 'Oh, they all exist in the same universe,'" Lin remembered. "That was the inspiration for 'Fast Five.' We brought back all the characters, they all existed in the same universe. That's the 'Golden Girls' connection."
This actually isn't the first time Lin has spoken about "The Golden Girls" being a major inspiration behind the "Fast" film series. Back in 2013, the director sat down for a cover story interview with Entertainment Weekly (via Yahoo! Entertainment), during which he shared the anecdote about the "Hurricane Saturday" event shaping how the franchise moved forward. "It blew me away as a kid: They all live in the same universe!" Lin said. "That was a critical point in the direction of the franchise. We were talking about the mythology, how all these characters are connected."
Lin's idea made it possible to bring Han back into the "Fast" world, who ended up appearing in "Fast & Furious," "Fast Five," and "Fast & Furious 6." "Fast Five" also brought Roman (Tyrese Gibson), Tej (Ludacris), and Gisele (Gal Gadot) back into the "Fast" world, which was officially an established universe at that point. Fans are no doubt excited to see just how Han was able to come back yet again in the upcoming "F9," which lands in theaters on June 25.