The Huge Setback Affecting Bridgerton Season 2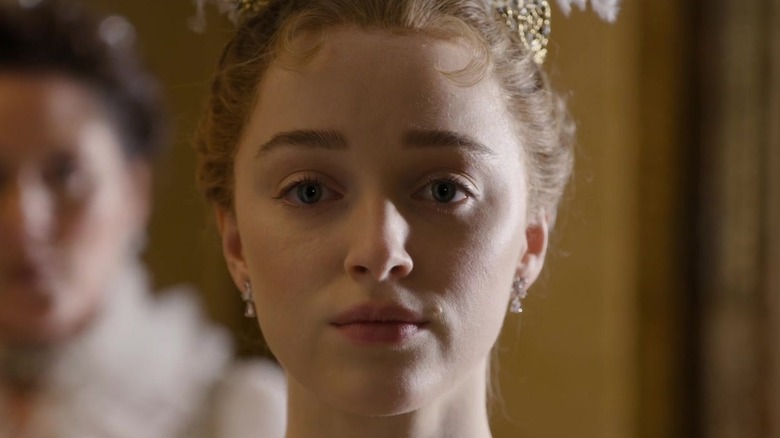 Netflix
Following its premiere in late December of 2020, "Bridgerton" quickly became one of Netflix's most popular shows of recent memory. According to Forbes, the series has spent a total of 19 days at the No. 1 position in the streaming service's daily Top 10 lists, plus 25 days at No. 2. Further, it's the only show to hold a streak in that top position on four different occasions. And this is all in just about five months. It's really no wonder that the series has already been renewed for its second, third, and fourth seasons — a major feat considering only one season is out so far (via Deadline).
As of early this month, the second season has officially begun filming, as reported by Collider, much to the excitement of the show's many fans. The second season will shift its focus from the relationship between Daphne (Phoebe Dynevor) and Simon (Regé-Jean Page) to Daphne's brother, Anthony (Jonathan Bailey). Anthony's love interest, Kate, will be played by series newcomer Simone Ashley, who may be best known for Netflix's "Sex Education."
Unfortunately, it seems the production for "Bridgerton" Season 2 has hit a snag and is currently facing a setback. Here's what we know so far about this development.
British councillors have rejected a filming location plan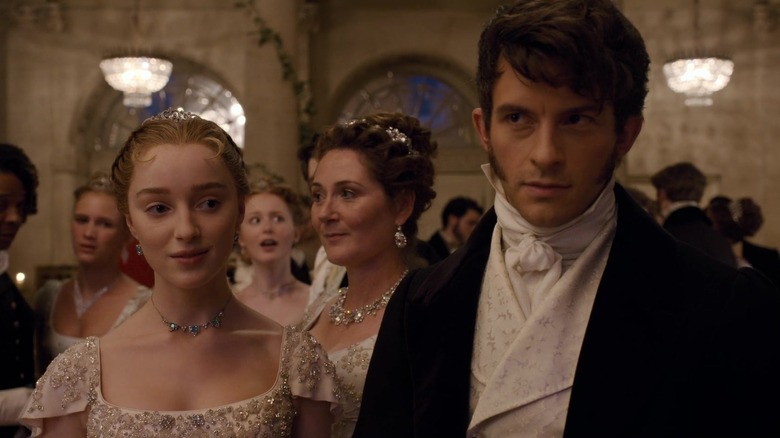 Netflix
As reported by BBC News, the "Bridgerton" producers were eyeing the Crown Estate land within Sunninghill Park in England to build a set to use over a five-year period. The plans for the set were to build a London Regency Square for a filming location to be used over the next few seasons. Plus, there were plans for supplemental temporary buildings for uses such as costuming and dining.
BBC reported that the Royal Borough of Windsor and Maidenhead council turned it down because it was an "inappropriate development of the green belt." At a public meeting held about the issue, a member of the nonprofit organization CPRE (Campaign to Protect Rural England) named Patrick Griffin claimed that the film set would be "demonstrably out of character with the area," as well as an "encroachment" of the countryside.
On the other side of the argument, Councillor Sayonara Luxton pointed out the financial benefits of the show building the structure for a filming site, including the possibility that local shops would gain more business. In agreement with Luxton, council leader Andrew Johnson said, "The clear economic benefits of this application more than outweigh any short term potential harm to the greenbelt."
Nevertheless, the councilors voted 7-2 to support refusal for the set to be built on the Crown Estate.