Marvel's Kevin Feige Owns Up To This Big Doctor Strange Mistake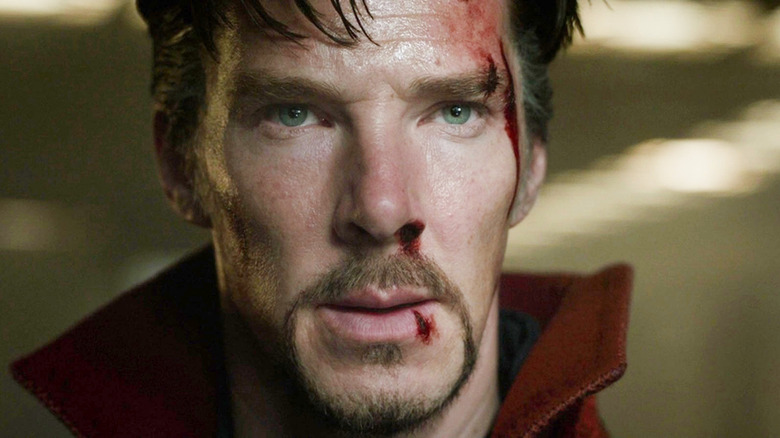 Marvel Studios/Disney
The Marvel Cinematic Universe has done many things right in terms of casting. Slotting Robert Downey Jr. into Iron Man helped align his star persona with the charismatic hero, Chadwick Boseman became beloved as T'Challa in "Black Panther," and Kathryn Hahn's turn as Agatha Harkness is an eight-hour-long meme factory.
Stars not even affiliated with the MCU are often asked which superhero or villain they'd like to play, so a place in the fold is coveted. Oscar-winner Olivia Colman expressed interest in playing a Marvel villain and is now in talks to join "Secret Invasion," perhaps to do just that. "Kim's Convenience" star Simu Liu put his hat in the ring to join the MCU in 2014, tweeting "Hey @Marvel, great job with Cpt. America and Thor. Now how about an Asian American hero?" Now he's Shang-Chi, the first Asian lead of a Marvel movie. However, Marvel hasn't always hit the mark, especially when casting Asian heroes. In fact, Marvel head Kevin Feige recently expressed regret over the whitewashing of certain characters.
Kevin Feige regrets casting Tilda Swinton as the Ancient One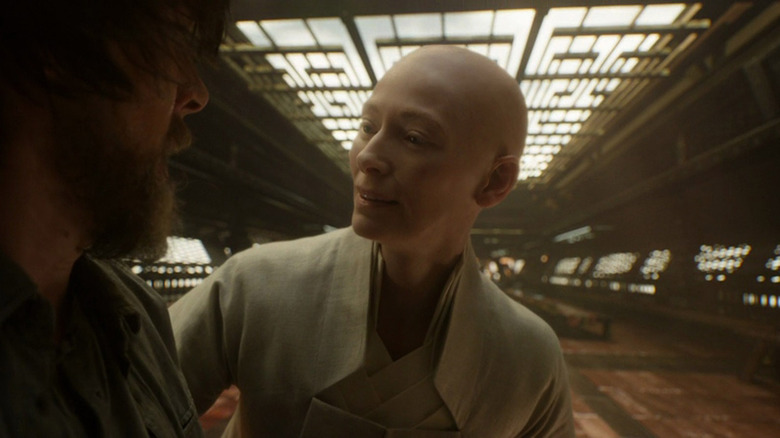 Marvel Studios/Disney
Speaking to Men's Health, Feige said casting Tilda Swinton in a role originally conceived of as Asian was a big mistake. "We thought we were being so smart and so cutting-edge," he admitted. "We're not going to do the cliché of the wizened, old, wise Asian man." Ironically, Feige implied that casting Swinton was a misguided attempt to evade Asian stereotypes. "But it was a wake-up call," he said of the backlash to the character's whitewashing, "to say, 'Well, wait a minute, is there any other way to figure it out? Is there any other way to both not fall into the cliché and cast an Asian actor?' And the answer to that, of course, is yes." 
Marvel was also called out for casting Ben Kingsley as the Mandarin in "Iron Man 3." The film's twist on that character did not save the studio from criticism. The Mandarin was always going to be a tricky character since his creation is rooted in Orientalist stereotypes. In "Shang-Chi and the Legend of the Ten Rings," the real man behind the Mandarin moniker will be played by Hong Kong cinema star Tony Leung.