The Movie Like Constantine That Supernatural Action Fans Need To See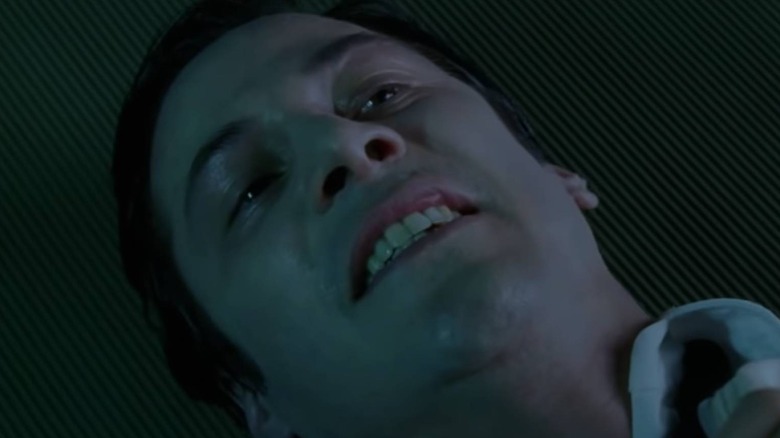 Warner Bros. Pictures
"Constantine" is a bit of an outlier when it comes to comic book films. It came out in 2005 before the Marvel Cinematic Universe made superhero movies the most profitable venture in Hollywood and before "The Dark Knight" showed how these films could become legitimate works of art. It came out in an awkward time, which is likely the reason why it didn't do so well at the box office, dashing any hopes of a sequel.
Despite claims from Peter Stormare, who played Satan in the movie, that "Constantine 2" is in the works, it just doesn't seem likely. Keanu Reeves is more in-demand than ever before with several lucrative franchises to his name, and DC seems to have other plans in mind for the occult detective by giving him a new show on HBO Max. 
Fortunately, 2005's "Constantine" seems to have developed a cult following in the years since its release. It still very much has a place within the pantheon of comic book movies, and any film with Rachel Weisz, Tilda Swinton, and Djimon Hounsou in the cast is worth checking out. Of course, in the event you're still in the mood for supernatural action after you watch it, then we have something else for you to enjoy.
Justice League Dark shows a different side to Constantine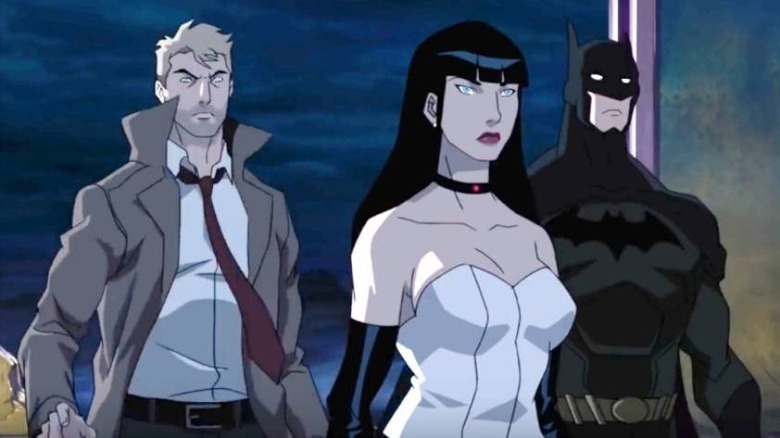 Warner Home Video
When you want a version of John Constantine that's a bit more accurate to the comics; you need to head over to the animation side of Warner Bros. The studio's cranked out original DC animated films for years now. In 2017, the chain-smoking detective entered the world of Batman, Superman, and Wonder Woman courtesy of "Justice League Dark." While the studio continues to attempt a live-action version of the comic book property, the team already received a fantastic introduction in this dark, demonic tale. 
The movie kicks off with a supernatural presence infecting numerous people around the globe, resulting in countless murders. Batman (Jason O'Mara) investigates the matter, and he soon finds himself in the company of various magic users like Zatanna (Camilla Luddington), Deadman (Nicholas Turturro), Etrigan the Demon (Ray Chase), and John Constantine (Matt Ryan). You may recognize Ryan's name, seeing as how the actor played the character in the flesh for the short-lived NBC series, "Constantine." 
It's a solid action movie that explores the more mystical side of the DC universe. Dave Trumbore of Collider offered these words of praise when it first came out: "Justice League Dark is a briskly paced, darkly magic adventure that gives some of DC's most shadowy heroes a chance to shine in a story that folds in mythology and mystery, while never losing sight of what it means to be a hero." You can watch the movie on HBO Max. Just make sure your kids aren't with you, as this movie really earns its R rating.