Kid Cosmic Season 2 - What We Know So Far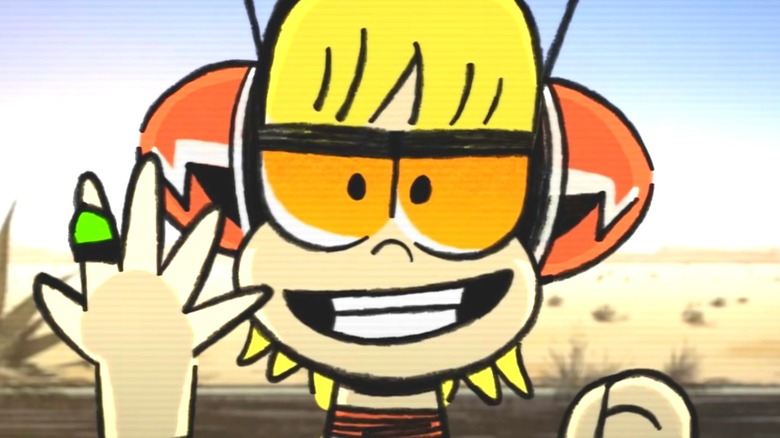 Netflix
If you're a fan of "The Powerpuff Girls" or just superhero cartoons in general, you may have heard of "Kid Cosmic," the newest series by Craig McCracken, whom we have to thank for creating Blossom, Bubbles, and Buttercup.
First airing on Netflix in February 2021, the series follows a boy named Kid, who dreams of becoming a superhero. His wish is fulfilled when he comes across a crashed spaceship and a few "Cosmic Stones of Power." Upon learning that aliens will be drawn to the Stones, Kid forms a superhero team consisting of clone-master Papa G (Old Man Many Men), teleporter Jo (Portal Girl), size-growing Rosa (Niña Gigantica), and fortune-telling Tuna Sandwich (The Precognitive Cat).
The series has been met with positive reviews. An article from IGN commended the style — which pays "homage to the show's comic book roots" and has background art that "makes this desert story feel like a western" — as well as the fun cast of characters.
Fans cannot wait to see Kid and his superhero team again. Here is everything we can expect when the series returns to Netflix.
What is the release date for Kid Cosmic Season 2?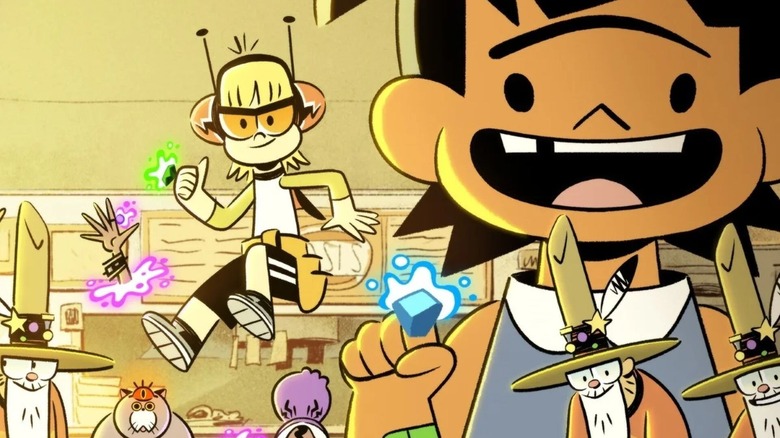 Netflix
Craig McCracken tweeted in March that a second season of "Kid Cosmic" is in production. He is very active on social media and keeps fans up to date with his projects, often retweeting reviews and thanking viewers for their support. After finishing Season 1, one fan said the finale was fantastic and left them wanting Season 2.
In February, McCracken told fans that the best way to support him and his team was by spreading the word about "Kid Cosmic." He also asked the more eager fans to remain patient. "We are currently making more episodes for season 2," he assured.
However, it is too soon to say when the second season will drop on Netflix. Because of the pandemic, production for the first season was slow, as much of the cast and crew had to work from home (via CBR). With conditions slowly improving, the next season might drop a little earlier than expected, though it is possible it might have a later release date as well.
Who is in the cast of Kid Cosmic Season 2?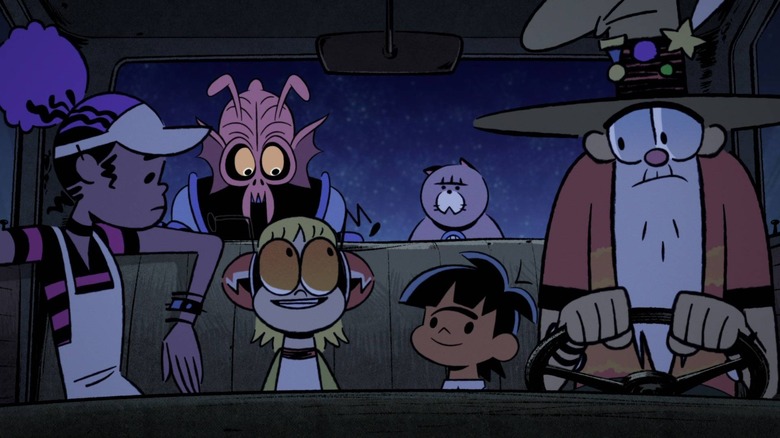 Netflix
Though new characters will most likely be introduced, it is safe to assume the main and supporting voice actors will return to reprise their roles in the upcoming season.
These will include Jack Fisher (Phineas in "NCIS") as Kid Cosmic, Amanda C. Miller (Sailor Jupiter in the Viz Media dub of "Sailor Moon") as Jo, Lily Rose Silver  (Lily in "I Feel Bad") as Rosa, Tom Kenny (Spongebob in "Spongebob Squarepants") as Stuck Chuck, Fred Tatasciore (the Hulk in various Marvel media) as Tuna Sandwich, Keith Ferguson (Bloo in "Foster's Home for Imaginary Friends") as Papa G, and Cree Summer (Susie Carmichael in "The Rugrats") as Queen Xhan.
Fans might also see the return of the Earth Force Enforcement Force with Christian Lanz (Chancellor Esteban in "Elena of Avalor") as Crimson Vision, Grey Griffin (Vicky in "The Fairly Odd Parents") as Violet Varnish, Eric Bauza (the Beagle Boys in "DuckTales") as Emerald Wing, Phil LaMarr (Jack in "Samurai Jack") as Golden Swarm, and Michaela Dietz (Amethyst in "Steven Universe") as Blue Behemoth.
What will happen in Kid Cosmic Season 2?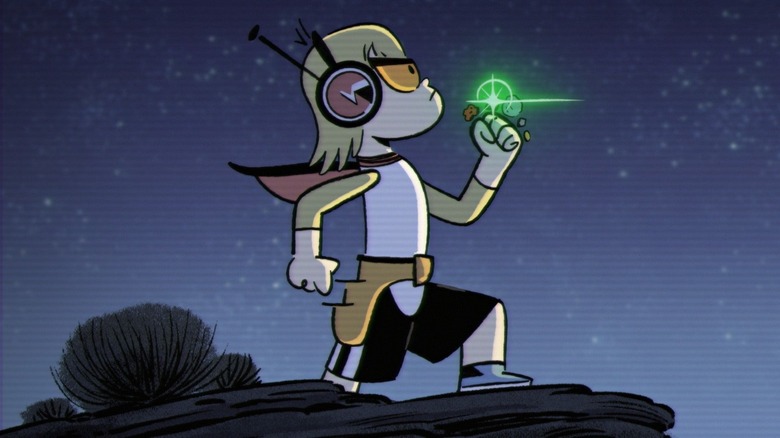 Netflix
At the end of the first season of "Kid Cosmic," it appears life is back to normal for Kid and his group after the Stones are given to the aliens. However, the normalcy is shattered when Queen Xhan — with the Stones in her possession — informs them that the Planet Killer, Erodius, has returned. Everyone is transported into outer space with a new mission: find all 13 Stones to defeat Erodius.
Though there aren't many details about what will happen in Season 2, fans can expect that Kid, Jo, Rosa, Papa G, Tuna Sandwich, and Stuck Chuck will have to team up and use their powers to fight off more aliens and find the rest of the Stones. We might also get more depth to the characters, particularly Kid, who might have some unresolved issues concerning his parents' deaths, as well as Stuck Chuck, who is no longer an adversary at the end of the finale.