The Frank Henenlotter Reference You Missed In James Gunn's Slither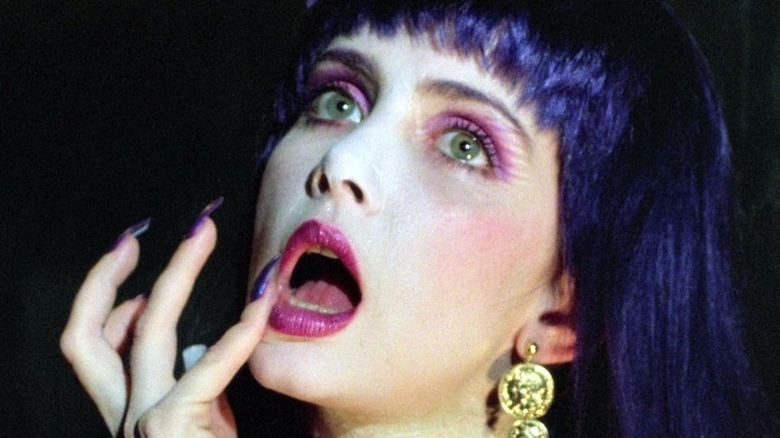 Shapiro-Glickenhaus Entertainment
James Gunn isn't just a screenwriter and a director, he's a serious cinephile. It's not hard to see just how much he loves movies, either, because he has a tendency to play in some of the most well-known worlds out there. Gunn is an uncredited screenplay writer on "Thir13en Ghosts," a remake of the schlocky William Castle Classic "13 Ghosts." Of course, he also wrote the screenplays for both 2000s movie adaptations of "Scooby Doo" and found massive success working with Zack Snyder on the 2004 remake of the zombie classic "Dawn of the Dead."
Not only is Gunn great at playing with classic characters and stories, he's also brilliant at referencing his favorites in his own films. In his MCU debut "Guardians of the Galaxy," Gunn references everything from "Back to the Future" to "Raiders of the Lost Ark." But long before he became synonymous with both the MCU and the DCEU, he made another fantastic gore flick that's filled to the brim with horror references — the 2006 film "Slither." The Nathan Fillion-starring film is well-known for being a loving homage to many horror creators, especially David Cronenberg and John Carpenter. But "Slither" is so packed with horror movie references you might not catch them all.
Some references are "blink and you'll miss it" and some are to lesser known cult creators. Here's how Gunn referenced a horror director beloved by the most serious of cult fans — Frank Henenlotter.
The connection between Gunn and Henenlotter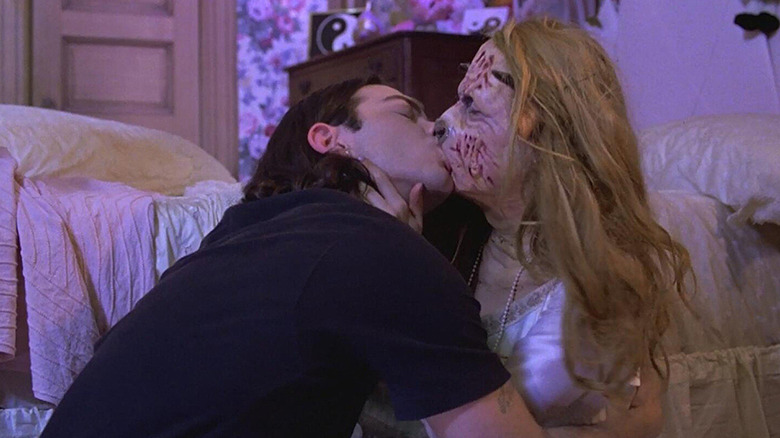 Troma Entertainment
You might be asking yourself: who is Frank Henenlotter? Frank Henenlotter is the director of exploitation horror movies like "Basket Case," "Brain Damage," and the gleefully bizarre take on Mary Shelley's "Frankenstein," "Frankenhooker." These films (and the franchise one of them spawned) are an evolution of the gory and horny splatter era of horror and exploitation originally crafted by '60s filmmakers like Herschell Gordon Lewis. Henenlotter was inspired to make these kinds of movies because he is a fan of them, but also because he saw that lots of other people were into them as well. "42nd Street introduced me to a world of films I probably otherwise wouldn't have gotten to see, and proved that there was a venue for these kinds of films to be shown," said Henenlotter in an interview with Bloody Disgusting.
Another filmmaker from the New York area? Lloyd Kaufman: the man, the myth, the legend behind "The Toxic Avenger" and Troma Studios. Kaufman was a part of the scene that took up residence at those 42nd Street theaters. Eventually, he took in a young, would-be filmmaker to work on the likes of "Tromeo and Juliet" and "Terror Firmer" — James Gunn. Gunn's "Tromeo and Juliet" appeared on a list of horror movies to watch while under the influence in 2017, alongside Henenlotter's "Frankenhooker," and Gunn affirmed that Henenlotter was among his favorite directors, responding to a tweet by calling it "So true." As such, it's no surprise that Henenlotter would turn up in some way in a James Gunn film like "Slither."
A lodge with Frank's name all over it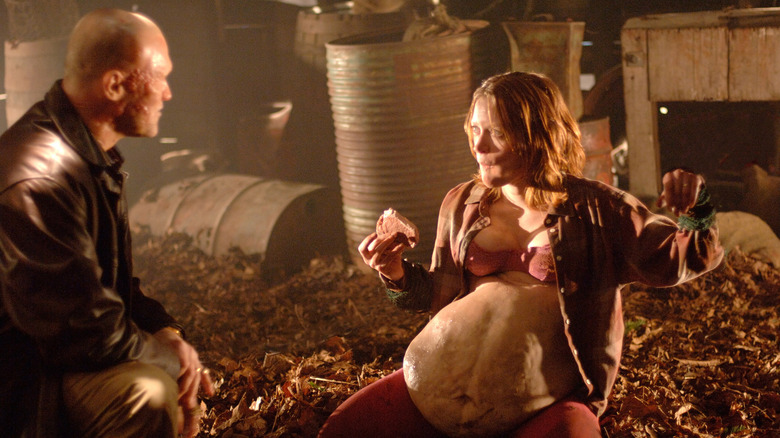 Universal Pictures
"Slither," is all about homage and you can find it in the names of people and places throughout the film. There's a school in the film's town of Wheelsy, South Carolina named Earl Bassett Community, which is named after Fred Ward's character from the classic '90s horror film "Tremors." The mayor is named R.J. MacReady, which is the name of Kurt Russell's heroic protagonist in John Carpenter's "The Thing." One of the farms in "Slither" is named Castavet, after the Satan-worshipping families in "Rosemary's Baby,"
And then there's the town lodge, which, as you might have guessed, is named Henenlotter's Saddle Lodge after Frank Henenlotter himself. It might not sound like much, but it's always possible that the door could be open for more someday. After all, there is a sad drunk in "Slither" who just so happens to be played by Henenlotter's contemporary Lloyd Kaufman. In fact, Kaufman continues to appear in James Gunn's movies — he was a prisoner in "Guardians of the Galaxy" and he's confirmed for "The Suicide Squad" as well. Could it be that someday Frank Henenlotter could actually appear in a Gunn film for real? He's acted in both "Basket Case" and "Frankenhooker," plus he's appeared in a short called "Steamed!" as recently as 2019. For all we know, Henenlotter could appear in the background of "Guardians of the Galaxy Vol. 3."