The Devastating Death Of Berserk Creator Kentaro Miura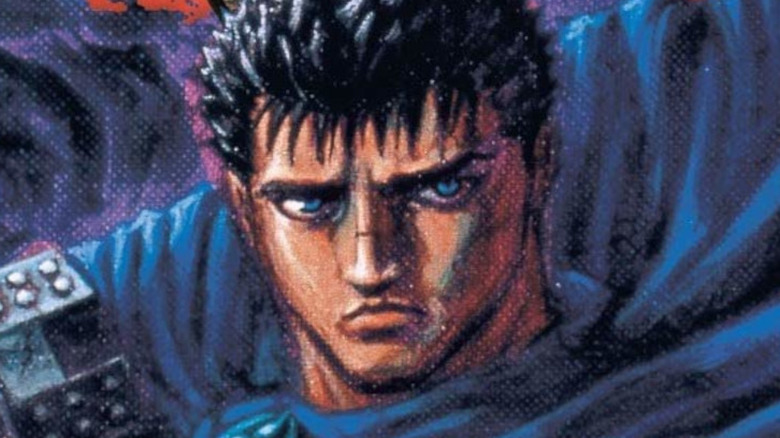 Dark Horse Comics/Kentaro Miura
If you ask someone to name the most beloved and influential manga of all time, there are a few titles that would appear on most people's lists — and one of them is Kentaro Miura's "Berserk." The story of the series' protagonist Guts started way back in October 1989 in the pages of Hakusensha's Monthly Animal House and is still being released even now. The long-running comic series has novels, anime, films, music, video games, and enough statues, toys, posters, and other merch to last a collector's lifetime.
Sadly, the editorial department of Young Animal Comics revealed via Twitter that "Berserk" creator and long-time writer and artist Kentaro Miura died after suffering an acute aortic dissection on May 6, 2021. Dark Horse Comics, the U.S. publisher of Berserk, referred to Miura as a "master artist and storyteller" and offered condolences to both his family and loved ones.
It's hard to overstate the importance of Miura's work. With 40 volumes of "Berserk" out in the world and over 35 million sold worldwide, there's no denying that Guts' story struck a chord with a lot of people. And it's not difficult to understand why — "Berserk" tells a story about a man whose life is rife with pain and suffering, but who rises above it. Guts is born to a mother who is hanged to death, he has to kill his own adoptive father, and, even when he finds friendships through the mercenary group Band of the Hawk, he still finds himself betrayed, even by those closest to him. But no matter what happens, no matter how many arms or eyes or loves he loses, Guts always gets back up and keeps going. "Berserk" is a story full of pain and it's deeply gory, but it's ultimately hopeful — that's Kentaro Miura's legacy.
How fans are celebrating and mourning Kentaro Miura's passing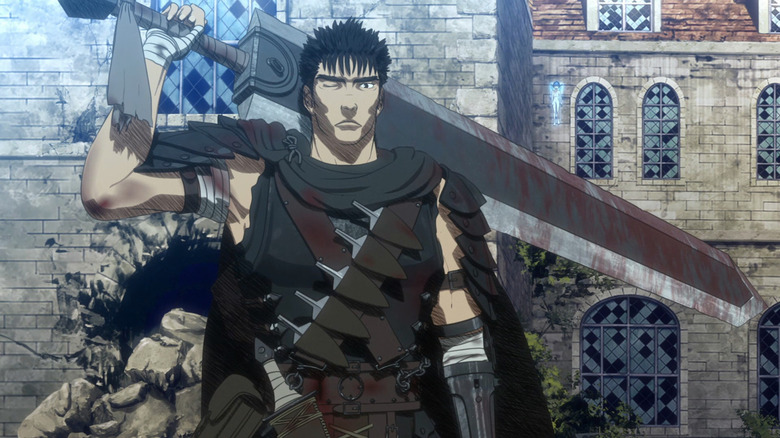 GEMBA
"Berserk" is inspired in part by the style and history of medieval Europe. The most impressive thing about the franchise is just how massively influential it is for other people's stories — especially in video games. In addition to the multiple "Berserk" games, massive franchises like "Dark Souls," "Dynasty Warriors," and "Final Fantasy" have all paid homage to both "Berserk" and Kentaro Miura over the years. So it's no surprise that those games and their communities are showing support to the family and friends Miura leaves behind. In the MMORPG "Final Fantasy XIV," for example, the Dark Knights hosted an in-game vigil in the city state of Ul'dah as a growing line of fellow gamers joined in line to pay their respects (via Twitter). And, in an official statement, editorial at Young Animal wrote about Miura's love for the work he did and for anime and movies in general. "We never once saw him angry," they wrote (via Kotaku). 
Miura is most famous for "Berserk" and the story of Guts precisely because his love for the work shone through — and it's clear that the story of Guts will continue inspiring its readers for many decades to come.