WWE Superstar The Miz Talks About Wanting To Play Johnny Cage In Mortal Kombat 2 - Exclusive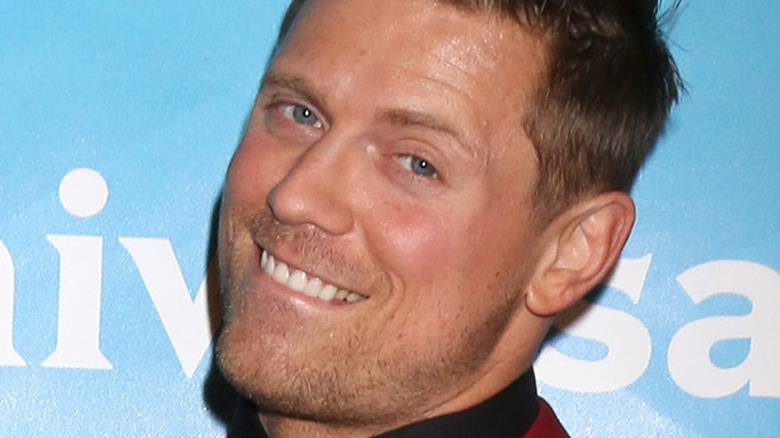 Shutterstock
The absence of Johnny Cage in the recent "Mortal Kombat" movie rubbed more than a few fans the wrong way. Where was the fan favorite low-blow artist? His appearance in a potential sequel was teased at the end, giving fans some hope and launching a debate over who should play him. Wait ... a cocky movie star who often wears sunglasses and excels at combat? That sounds familiar. Hasn't Mike "The Miz" Mizanin been doing a version of that for years in WWE? It's an idea that has crossed his mind, he told Looper in an exclusive interview. The Miz is a big "Mortal Kombat" fan, preferring — as many do — the Genesis version over the Super Nintendo version, saying "Blood, man! Come on!" But the big turning point was when his digital team texted him after "Mortal Komabt" came out on HBO Max, instructing him to look up Johnny Cage on Twitter.
"I just see my name associated with Johnny Cage, just flipping through. And it's not negative, it's all positive. And normally when I'm in [Twitter feed], it's negative, 100%, all the time. But man, was it positive, and, man, were a lot of my fans really wanting me, even people, even my peers, even the co-creator of Mortal Kombat was like, 'Yeah, we'd love to see The Miz as Johnny Cage.'" He further stoked this trend by Tweeting out his own interest.
Playign Johnny Cage would be "a dream come true" for The Miz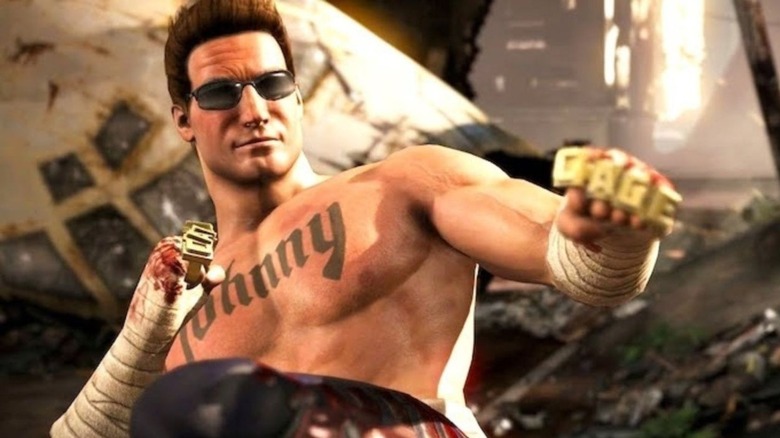 NetherRealm Studios
So how serious is The Miz about wanting to play Johnny Cage in a "Mortal Kombat" movie? He says the role would be "a dream come true, and I would put everything I possibly have into that character and make sure that it gives the 'Mortal Kombat' fans the Johnny Cage that they deserve."
So yes, he's 100% serious. "I will do everything in my power to hopefully get that part if the opportunity presents itself. I don't know if it will, but if it does [I'm] putting my name in the hat, I want the part. So whatever I have to do to get it, I will do. I will put forth the entire ... I have an immense work ethic and whatever it takes, I will be there to try and do it. And if I don't get it, that's okay too. But I hope the person that does get it will put in the same amount of work and dedication and give the fans exactly what they want, because I know what I want out of Johnny Cage," The Miz elaborated.
It's not even a remotely far fetched idea — after all, Ronda Rousey voiced Sonya Blade in "Mortal Kombat 11." Having a more experienced actor play Johnny Cage in a live-action movie makes far more sense, and would likely be reviewed far better than Rousey's dismal turn in a video game.
Whether or not he gets the part, The Miz does want you to know that he has an autographed pair of shoes up for auction on ebay.com. The proceeds will benefit charity Soles4Souls as part of the #GoWithConfidence campaign.