The Character Everyone Forgets Laurence Fishburne Played On M*A*S*H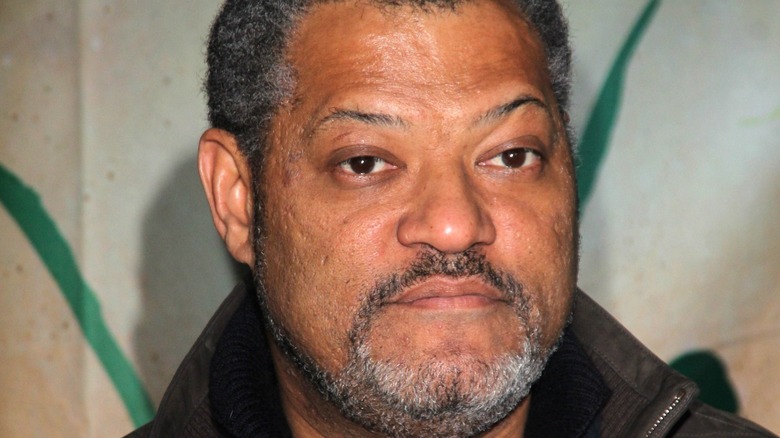 Shutterstock
When discussing which television programs are worthy of being considered the best of the best, one would be remiss not to bring up "M*A*S*H" as a legitimate contender. Based on the 1970 feature film of the same, the series told the stories of those working at the 4077th Mobile Army Surgical Hospital in Uijeongbu, South Korea at the height of the Korean War. This premise kept the show alive for 11 seasons from 1972 until its satisfactory conclusion in 1983, encompassing 256 episodes that ranged from tried and true wartime dramas to dark comedies that die-hard fans couldn't get enough of.
Despite being off the air for nearly four decades, the legacy of "M*A*S*H" has endured to this day, and the same can also be said of the colorful cast of characters that made it such a hit. Leading the pack was Alan Alda as Captain Benjamin Franklin "Hawkeye" Pierce, who was joined by the likes of Major Margaret Houlihan (Loretta Swit), Father Mulcahy (William Christopher), and a host of other recurring names. Of course, since the show ran for so long, cast members came and went over the years, making the most of their time on screen no matter how brief or extensive it was.
A prime example of an actor who left a strong impression despite taking a minor role was future "Matrix" star Laurence Fishburne, whose pre-fame "M*A*S*H" cameo carried a lot of weight.
Laurence Fishburne's M*A*S*H tenure was brief but impactful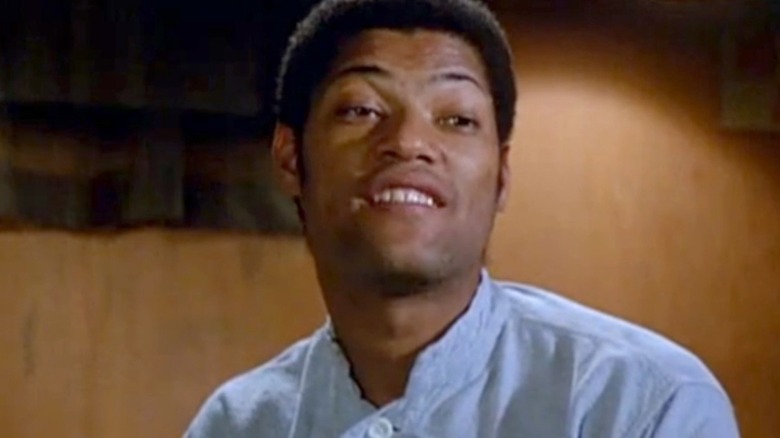 CBS
"The Tooth Shall Set You Free" is the 15th episode of the 10th season of "M*A*S*H" and hosts the first and only appearance of Laurence Fishburne on the program. He took on the role of Corporal Dorsey — a Brooklyn native who's taken to Hawkeye by his unit commander, Major Weems (Tom Atkins), to have his injuries evaluated. Though Hawkeye feels his wounds aren't severe enough to warrant a trip back home to the United States, Weems is suspiciously resistant to this verdict. Come to find out, though Dorsey kept rather quiet about it, Weems had built a reputation for himself as someone who treats his Black soldiers much differently from his white ones. 
It was common knowledge that Black soldiers were disproportionately injured, discharged, and even killed in battle more frequently than their white companions. Not to mention, Weems wanted to keep a severely wounded white soldier around as opposed to a healthier Black one, he lied about Dorsey's economic situation to build a case to get him sent home and was even duped into admitting how little he cared about Black Americans and those in under his command. That was more than enough evidence for Hawkeye and Captain B.J. Hunnicutt (Mike Farrell) that Weems' racism was an issue that could only be solved with his resignation.
Though Laurence Fishburne didn't play Corporal Dorsey for very long, his inclusion went a long way in educating viewers on the bigotry that plagued the US armed forces during the 1950s. His inadvertent help in holding Weems accountable for his hateful ideologies and getting him rightfully removed from active service was admirable and proved that even on a show like "M*A*S*H," racism has no place.