The Disney Animation Collection That Sold For Thousands On Pawn Stars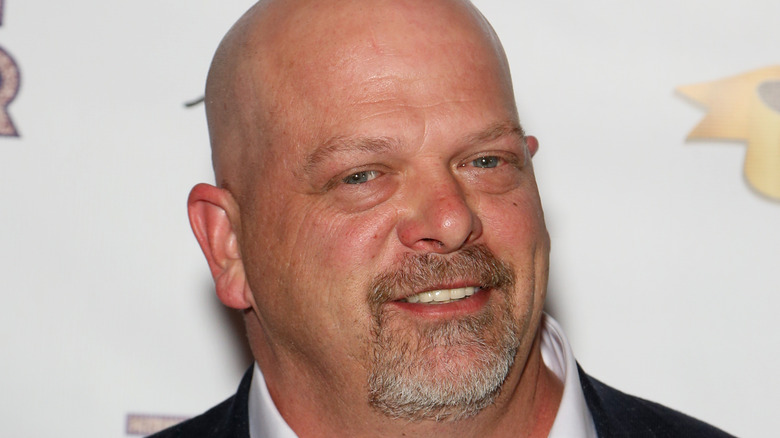 Gabe Ginsberg/Getty Images
History has a way of ending up in World Famous Gold & Pawn, the iconic shop run by Rick Harrison in the show "Pawn Stars." Granted, a big reason for this comes from the show's popularity. But it's still exciting to see items and memorabilia with an important backstory get featured and appraised. This is especially true when it's something that most people can relate to from their childhoods.
In one particular case, Harrison finds himself face to face with a massive collection of pieces dripping with American nostalgia. This rare amalgamation of cartoon slides, comics, and posters originated from none other than the offices and studios of Disney's animation sector. These pieces — along with their seller, ex-Disney animator Floyd Norman — are a wellspring of cartoon history that Harrison can't help but capitalize on. Here's how Harrison manages to cut a hefty deal for the ink-drenched nostalgia trip of a lifetime.
How an ex-animator cleaned his closet on Pawn Stars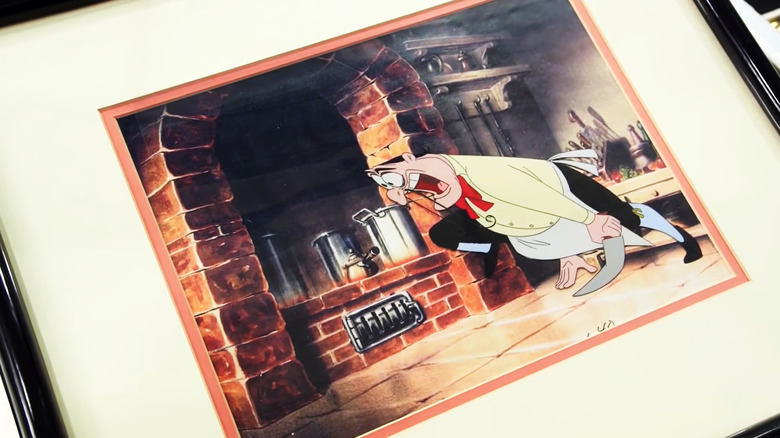 Leftfield Productions/History Channel
In the Season 17 episode "I Don't Give A Dime," Norman takes some of his personal collection of cartoon history down to the "Pawn Stars" set to do some on-air spring cleaning. Over the course of his career, Norman worked for studios like Disney, Hanna-Barbera, and Pixar. He's a bonafide animation legend and has come to Harrison's shop holding memorabilia from projects such as "Who Framed Roger Rabbit?," "The Jungle Book," "The Little Mermaid," and more. Many of these items are one-of-a-kind, and most of them bear signatures from either Norman or other animators.
You might think that, since Norman worked on the projects in question, Harrison would not need to call in one of his experts for an accurate appraisal. Regardless, he calls an expert just to verify the price. By this point, Norman had already placed a bid for the entire collection at $4,000, and the expert matches this price exactly.
Unfortunately for Norman, Rick has never been one to sell his items at the appraised price. In order to make a profit, he usually has to negotiate down from the appraisal. For that reason, Rick offers Norman $2,000 for everything. Norman, seemingly more interested in decluttering his studio, reluctantly takes the deal. It may not have been the most intense bout of negotiations, but at the end of the day, it seems like both parties walked away satisfied with the result.