The Devastating Death Of Paul Mooney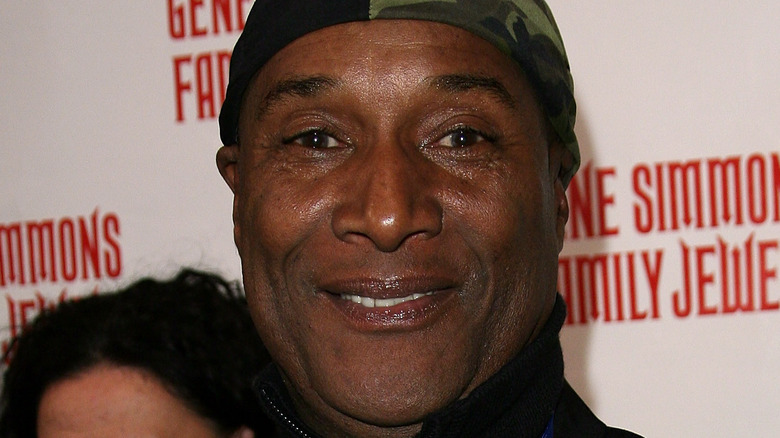 Chad Buchanan/Getty Images
Sad news rocked the entertainment world Wednesday morning, May 19, 2021. Early that day, actor, writer, and comedian Paul Mooney died of a heart attack at his home in Oakland, California, as multiple outlets, including Insider, are now reporting. According to a tweet from author and journalist Roland S. Martin, he received a call from Mooney's cousin using Mooney's phone to deliver the news. The multi-talented performer was 79 years old. 
The devastating announcement resulted in an outpouring of love from fans and colleagues on Twitter, with people posting photographs of the comedian as well as clips from his stand-up routines and various interviews. Actor Jeffrey Wright posted his own shocked reaction: "Paul Mooney. Woah. My dude. Inspector Caine? Man. RIP." 
Comedian and actor Ron Funches also wrote a tribute on his Twitter account: "RIP to the legend 'miss thang' Paul Mooney. I learned so much from you it was a weird but wonderful experience to meet you."
Paul Mooney's legacy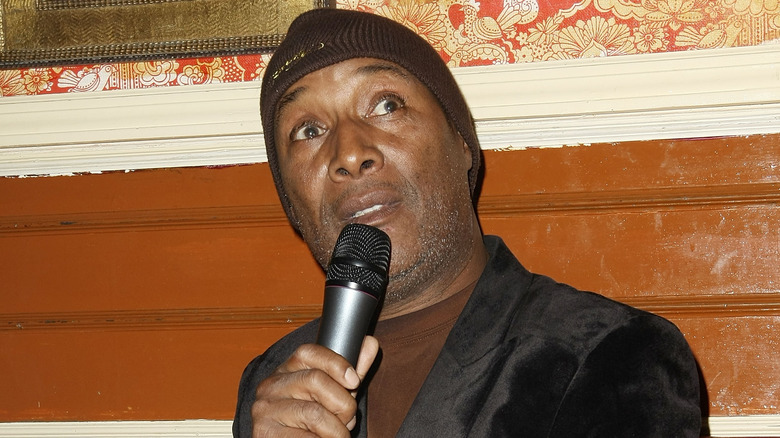 Andrew H. Walker/Getty Images
Paul Mooney was considered a pioneer of the comedic form for his bold — and often controversial — statements on racism in America. His particular style, which blended irreverent jokes with biting social commentary has since been imitated by hundreds of Black comedians, many of whom are now paying homage to a man who has been dubbed in some circles the "Godfather of Comedy." 
Many younger fans may remember Mooney best for his recurring appearances on "Chappelle's Show" on Comedy Central. There, he played a parody Nostradamus who is famous for giving hilarious answers to life's biggest questions. Mooney's credits as an actor are legion. He appeared in a number of classic feature films, including "Which Way is Up," "The Buddy Holly Story," "Bamboozled," and "In the Army Now."
In addition to performing standup and starring in movies, Mooney was a renowned comedy writer. In the 1970s, he wrote for famed comedian Richard Pryor, and is the mind responsible for many of Pryor's most famous standup routines. He also wrote for several television series including "Sanford and Son" and "Good Times," and for the '90s sketch show "In Living Color."
A statement made on Mooney's Twitter account reads: "Thank you all from the bottom of all of our hearts ...you're all are the best!...... Mooney World .. The Godfather of Comedy – ONE MOON MANY STARS! .. To all in love with this great man.. many thanks."