Dead Pixels Season 2 - What We Know So Far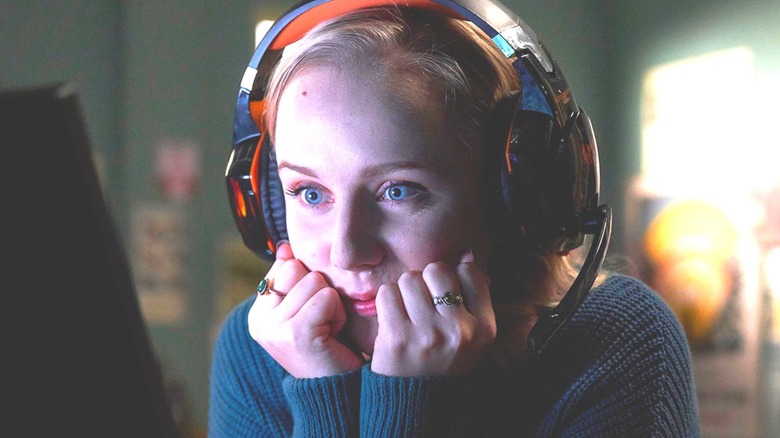 The CW
For fans of RPG video games and self-proclaimed nerds, or just anyone who loves a good comedy, The CW show "Dead Pixels," originally aired and produced by E4, is worth checking out. The series is created by Jon Brown, a writer on previous popular British comedies "Misfits" and "Fresh Meat," as well as the critically-acclaimed drama "Succession." "Dead Pixels" is licensed by The CW, and the American channel aired the first season in the summer of 2020.
The gaming sitcom "Dead Pixels" focuses on three friends, Meg (Alexa Davies), Nicky (Will Merrick), and Usman (Sargon Yelda), who are obsessed with playing an MMORPG — a term meaning a massively multiplayer online role-playing game — called "Kingdom Scrolls," obviously inspired by actual hit games like the Elder Scrolls series. In Season 1, Meg invites a cute coworker named Russell (David Mumeni) into their close-knit gaming group, challenging the dynamics and their success in the game, as Russell is a complete newbie.
The sitcom was extremely successful for E4 and they quickly greenlit and produced a second season, but it wasn't a guarantee that The CW would grab Season 2 for distribution. Luckily for fans of the gaming comedy, The CW eventually decided to license "Dead Pixels" Season 2, coming to your screen soon.
Here's everything we know about "Dead Pixels" Season 2 so far.
When will Dead Pixels Season 2 be released?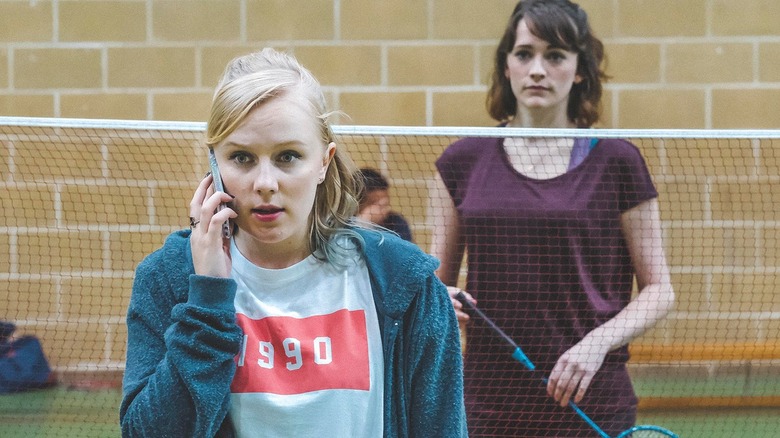 The CW
Good news for fans of "Dead Pixels" — the show is coming back soon. In fact, Season 2 already aired in the UK. With many shows produced in Europe and then brought to the US through a channel broadcast or streaming platform, there's generally a delay of a few months. "Dead Pixels" premiered Season 2 on E4 on January 26, 2021 and already finished airing all of the episodes. It's unclear yet whether the British production company will renew the series for a third season or not, but the cast appears eager to return.
Although many fantastic series continue to come out of the UK, there's another negative to this trend in that there are usually a lot less episodes per season. Season 1 of "Dead Pixels" only has six episodes, and Season 2 looks to have the same amount. Still, it's better than nothing. Thankfully, fans of the series can officially start getting excited about "Dead Pixels" Season 2, as the season will premiere on The CW on Sunday, July 18, 2021 (via NextSeasonTV). With only a couple of months left until that date, viewers can begin counting down the days.
Who is in the Season 2 cast of Dead Pixels?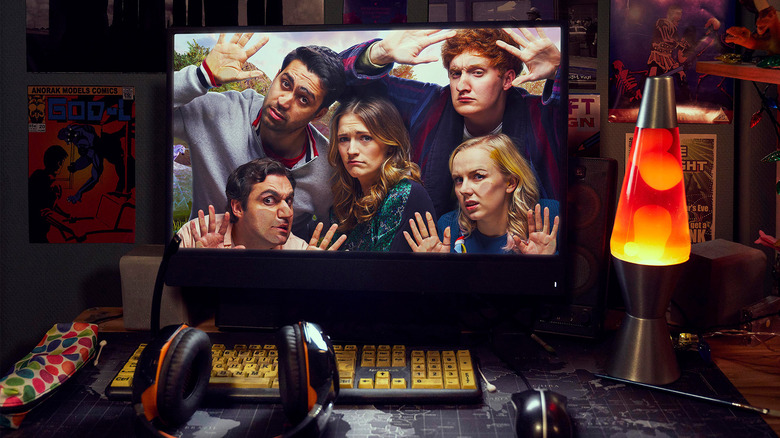 The CW
The main cast of "Dead Pixels" Season 1 will carry over to Season 2. While Davies's Meg is very passionate about Kingdom Scrolls and playing the game, her flatmate and friend Nicky is less enthused. He continues to play because of a growing attraction to Meg and a desire to get closer with her. Meanwhile, their friend Usman is an airline pilot whose personal and professional lives are crumbling because of his addiction to the video game.
Meg and Nicky have a third flatmate named Alison, played by Charlotte Ritchie, who lives a relatively normal life and constantly puts effort into dragging Meg and Nicky out into the "real world," though she's not very successful. Noush Skaugen plays Zara, the wife of Usman, who pulls away from her husband due to his lack of effort and attention in their relationship. Zara instead finds herself getting close to a friend from work, threatening her marriage even further.
As new additions to "Dead Pixels" Season 2, Rose Matafeo plays Daisy, a fellow Kingdom Scrolls player who has a big following online, Al Roberts plays DVT, the leader of Daisy's fan group called the Twelve Disciples, and Shaq B. Grant plays Greg, a boiler repairman who develops a relationship with Meg.
What happens in Dead Pixels Season 2?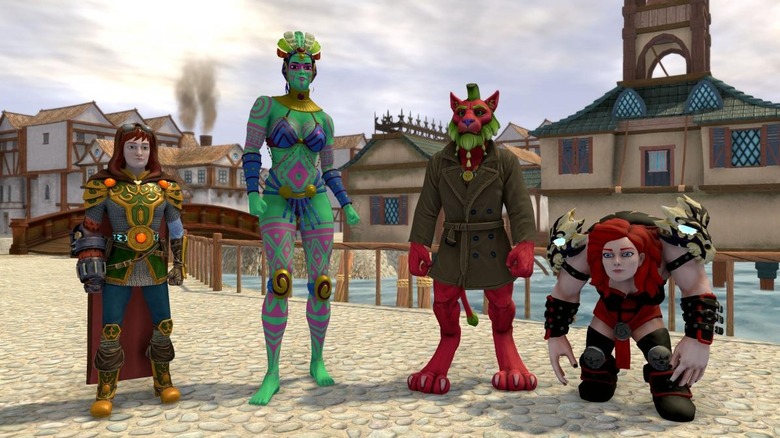 The CW
Season 1 of "Dead Pixels" deals with the group of friends melding their life online with their real life outside of the video game. Various interactions challenge their way of seeing things, particularly when it comes to their relationships with one another. While Meg is crushing on Russell, Nicky likes Meg, and when one day Meg suggests to Nicky that their characters get married in the game, well, things get complicated.
In Season 2, much is the same for the group of gamers as they face a handful of new obstacles. At the beginning of the season, a new expansion for Kingdom Scrolls draws Meg, Nicky, Usman, and Russell back to the game. One of the biggest storylines revolves around the new character, Daisy, a popular Kingdom Scrolls streamer who develops a friendship — and possibly romance — with Nicky. Of course, nothing's easy for these characters, as Nicky comes face to face with Daisy's rabid fan club, led by the nosy DVT.