What Mary Lynn Rajskub From Legally Blonde 2 Is Doing Now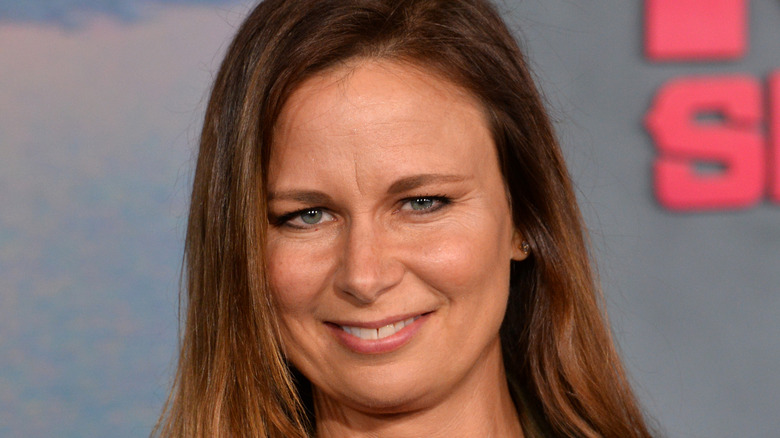 Shutterstock
Mary Lynn Rajskub has played more than a few memorable roles during her 25-year acting career, including Reena Giuliani in "Legally Blonde 2: Red, White & Blonde" opposite Reese Witherspoon. The star-studded movie saw Elle Woods (Witherspoon) tackle congressional law after learning her dog Bruiser's mom was being used by a cosmetics company for testing. While the 2003 sequel isn't as widely regarded by fans as 2001's "Legally Blonde," it had a stellar cast that included Sally Field as a congresswoman, Regina King as a chief of staff, and Bob Newhart as a hotel server. Octavia Spencer also has a small role as a security guard. 
As for Rajskub, her quirky character befriends and helps Elle craft Bruiser's Bill, an animal testing ban. At the time, Rajskub had already tackled roles as supporting characters in other comedies, including the romantic "Sweet Home Alabama," which also included Witherspoon in a starring role. However, she hadn't yet landed the role for which she'd become most well known. Let's check out more of Mary Lynn Rajskub's roles since her time in the "Legally Blonde" world.
Rajskub is best known for her role on "24"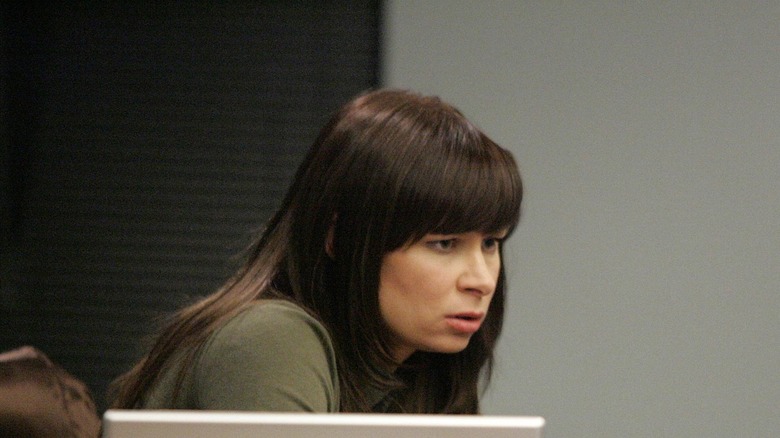 Fox
While Mary Lynn Rajskub had an impressive list of movies to her credit when "Legally Blonde 2: Red, White & Blonde" released in 2003, it was her largest role in a big budget film at the time, even though she'd also played numerous supporting roles on television, too (according to IMDB). She got her start as a performer on the comedy sketch show "Mr. Show" with comedians Bob Odenkirk and David Cross in 1995, which led to roles on "The Larry Sanders Show," "NewsRadio," and "Veronica's Closet" before she landed her most famous TV role.
In 2003, Rajskub debuted as Chloe O'Brian in the third season of the popular Fox drama "24" alongside series star Kiefer Sutherland, who played Jack Bauer. For five seasons and the follow-up miniseries "24: Live Another Day," she played an analyst for the fictional Counter Terrorist Unit and was Jack's most trusted colleague. Aside from Sutherland, Rajskub appeared in more episodes of "24" than any other actor.
She told People she almost didn't try out for "24" because it came shortly after a failed audition for "CSI," but she got the part anyway. "I was hired on for four episodes, I was hired on for six episodes, I got backhanded compliments from the executives — 'Oh we didn't know you could do drama,'" she said, adding that landing a part on the show was an intimidating experience. "(It's) one of these situations where I'm like I don't know," she said. "I've never been on a set like this. I entered the show and it was already massively popular, so it was scary." 
She returned to her roots with a stand-up special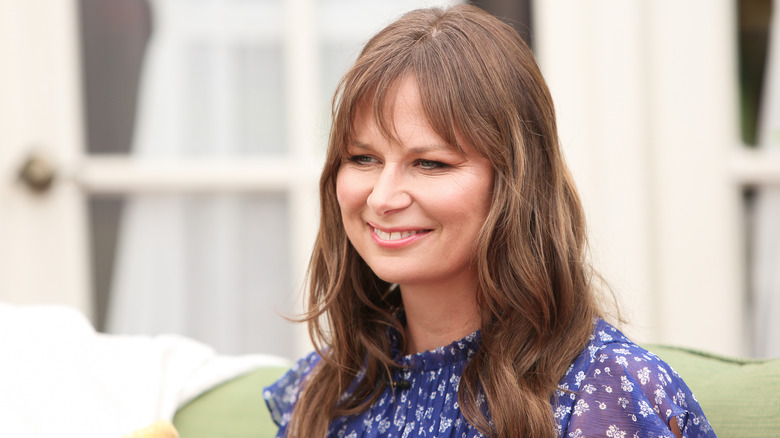 Paul Archuleta/Getty Images
Even though she unintentionally became famous for her role on a drama series, Mary Lynn Rajskub is a comedian at heart, and she's managed to show off her skills with humor in recurring or guest starring roles in shows like "It's Always Sunny in Philadelphia" and "Brooklynn Nine-Nine" in recent years. Like many entertainers, she had to find a creative outlet during the COVID-19 pandemic and produced her own stand-up special "Mary Lynn Rajskub: Live from the Pandemic."
In an interview with Wisconsin Public Radio, Rajskub revealed that she and producing partner Chelsea Mitchell filmed the special in a garage. "So we lit it and made sure our sound was as tight as we could make it. And I did it in my garage with no audience so I could capture stuff that was happening in and around the pandemic in my life," she said, adding that the special tackles everything from her divorce to motherhood. It's an entire universe away from preventing a nuclear strike like she did so many times on "24," but considering her background, we imagine that this is where Rajskub feels right at home.