Army Of The Dead Star Omari Hardwick On Why Dave Bautista Is 'Forever A Brother And A Friend' - Exclusive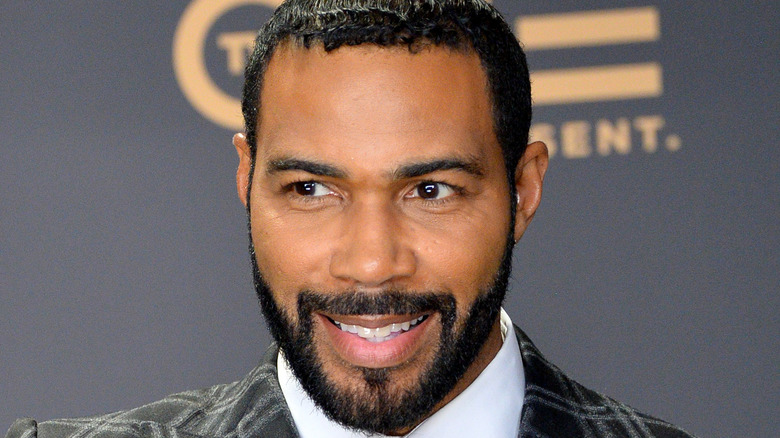 Shutterstock
To say actors Omari Hardwick and Dave Bautista became good buddies while working with director Zack Snyder on the zombie heist thriller "Army of the Dead" is an understatement; they formed a lifelong bond with one another after going through intense Navy SEAL drills together to prepare for their dizzying cinematic battle against the undead.
In "Army of the Dead," Hardwick stars as Vanderohe, a veteran of the zombie war with fellow soldier Scott Ward (Bautista), who recruited his old friend to help pull off the ultimate heist. The stakes are high, though, considering the mercenaries must infiltrate the walls sealing off Las Vegas from the rest of the world because of a zombie outbreak. The payoff, if they succeed, is $50 million of the $200 million sitting in a vault underneath a casino on the Las Vegas strip — but the clock is ticking fast.
In an exclusive interview with Looper about "Army of the Dead," Hardwick couldn't say enough about working with Bautista on the film.
Omari Hardwick was humbled by Dave Bautista calling him 'the real deal'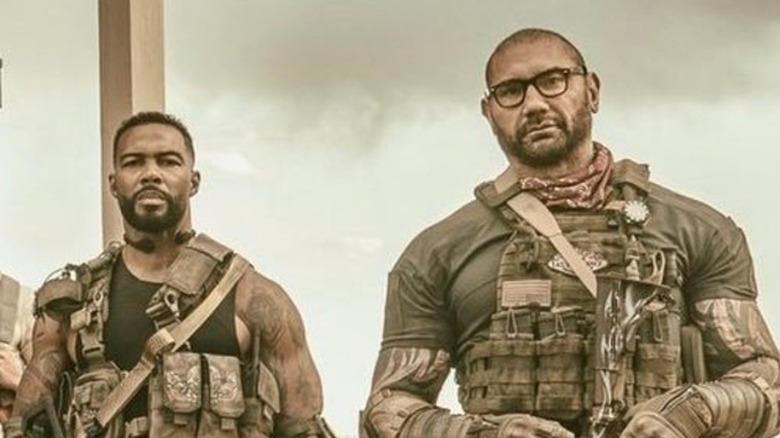 Netflix
Part of Dave Bautista and Omari Hardwick's preparation for "Army of the Dead" included weapons training with ex-Navy SEALs. Considering the company the actors were in, Hardwick said he was humbled by the praise Bautista heaped on him on social media after the drills. "He sent a picture to me and I thought, 'That was a very slick move you did there, buddy.' And he was like, 'What?' And I said, 'You posted this picture of us where we're out at gun training and we're just shooting at a range,' again, with those Navy SEAL operatives," Hardwick recalled for Looper. "And he put in the post the caption that reads something like, "Omari is the real deal." That's what he said, 'He's the real deal' ... and I'm like, 'What are you talking?' I said, 'The real deal? You're the real deal.'"
Hardwick likened the way the "Guardians of the Galaxy" star instilled confidence in him to the way Rocky had Paulie's back in "Rocky," or when "Michael Jordan would walk up to Scottie Pippen and go, 'You got it, you got it.'" "It's like when you imbue your right-hand man with that sort of — or your right-hand woman — with that sort of confidence," Hardwick said. "My character already knows what he brings to the table. But for me to know that he felt like I had his back, and that I was a 'real deal' like that? Man, that set the tone for what we'd be and what we still are."
Bautista gave another indicator of the pair's bond on a recent Zoom call.
Bautistsa and Hardwick developed a lasting bond working on Army of the Dead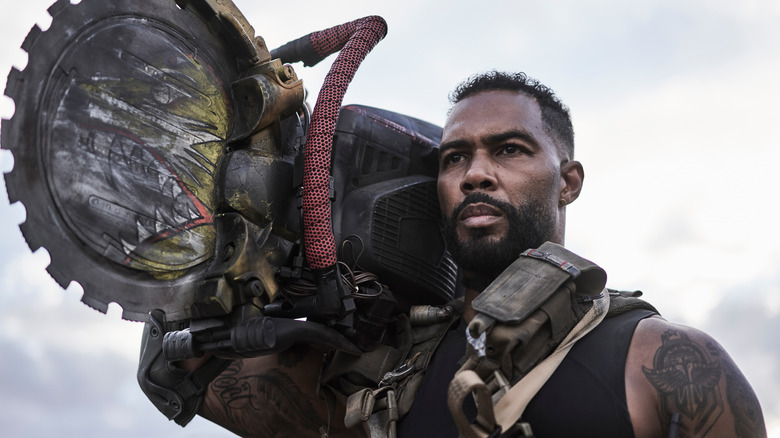 Clay Enos/Netflix
Omari Hardwick told Looper that he got more evidence that he and his "Army of the Dead" co-star Dave Bautista are dear friends in the form of a text from Bautista after a recent press day. "He texted me two nights ago and it ended with, 'I'm exhausted, I've had a long day. Good to see you on the Zoom. Why did you do not say hello to me?' I said, 'I guess my mic was muted. I said hello three times and you didn't say s— back,'" Hardwick recalled. "He's like, 'I felt like you weren't saying anything to me.' And I'm like, 'There you go, there's a relationship of caring about each other enough to feel [bad] when we weren't talking to each other.' And we ended, of course, the texts with, 'Love you brother, have a good night.' He is forever a brother and a friend, and I'd go to battle with him on any set in the future, for sure."
"Army of the Dead" is playing in select theaters nationwide ahead of its debut on Netflix Friday.