The Star Wars Actor You Didn't Realize Starred In Disney's Moana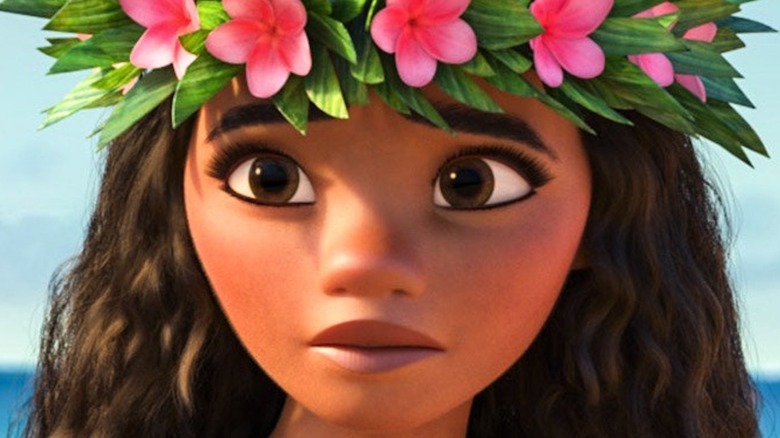 Disney
With 11 live-action "Star Wars" films, an animated movie that kicked off "The Clone Wars" TV series, "Star Wars Rebels" and "Star Wars: The Bad Batch," there have been hundreds of actors who've had a hand in bringing a galaxy far, far away to life. It's impressive just how big the franchise has become, and it's getting even bigger every year as Disney and Lucasfilm continue to work on a slew of new live-action shows for Disney Plus that expand the stories of old characters while introducing audiences to some new ones.
So obviously, with so many actors involved in telling the tale of good versus evil in the "Star Wars" galaxy, there's obviously some crossover with other well-known movies and TV shows. (Come on, we'd be here all day if we listed every single successful blockbuster Samuel L. Jackson has starred in!) But there's a surprising actor who had a role in Disney's "Moana" opposite Dwayne Johnson's Maui and Auliʻi Cravalho's eponymous hero.
If for some reason you haven't seen the heartwarming adventure (and you should correct that mistake right now), it follows Moana as she leaves her Polynesian village to reunite a relic with the goddess Te Fiti, although she also has to find a demigod to help her on the adventure. But as you might've guessed at this point, one notable "Star Wars" actor had a key role in the film.
He's played several different roles in the Star Wars galaxy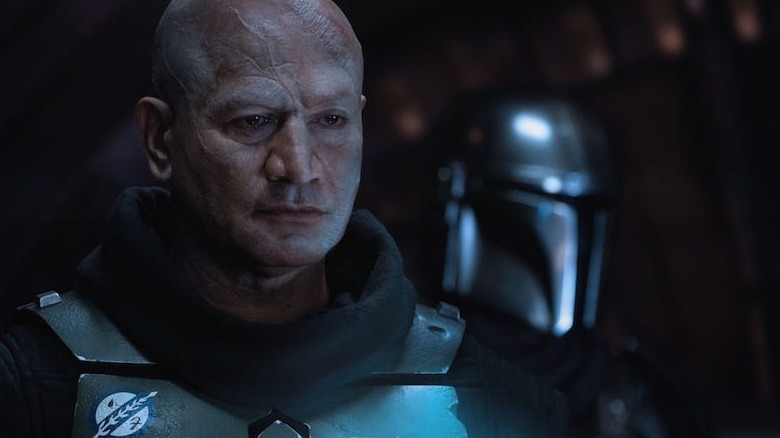 Lucasfilm/Disney+
Temuera Morrison voiced Moana's father, Chief Tui, and the character's overprotective nature spurs Moana on to undertake her own adventure by herself. He meant well, of course — he just didn't want her to be in danger. But you might know Morrison better for his various roles throughout the "Star Wars" universe. The actor first appeared in "Star Wars: Attack of the Clones" as the bounty hunter Jango Fett (yes, Boba Fett's father) and the template used by the Kaminoans to create the Republic's clone army. He reprised his role as a number of different clones in the final film in the prequel trilogy, "Revenge of the Sith". But he's been in the spotlight a little more over the last year.
Morrison returned to the "Star Wars" galaxy in 2020 to play an adult Boba Fett in "The Mandalorian" Season 2, as the character had survived his infamous encounter with the Sarlacc Pit. It was a welcome return for the legendary character as he teamed up with Din Djarin (Pedro Pascal) and Fennec Shand (Ming-Na Wen) to take on the remnants of the Empire who were hunting Grogu. 
The actor will also return in his own spin-off series, "The Book of Boba Fett," after the end of "The Mandalorian" Season 2 saw him dethrone Bib Fortuna at Jabba's Palace on Tatooine with Fennec Shand by his side. Clearly, the show was implying that Boba is set to become the next big crime lord in the galaxy. But we'll just have to wait and see how that pans out.