The Surprising Abby Storyline Pauley Perrette Pitched To NCIS's Writers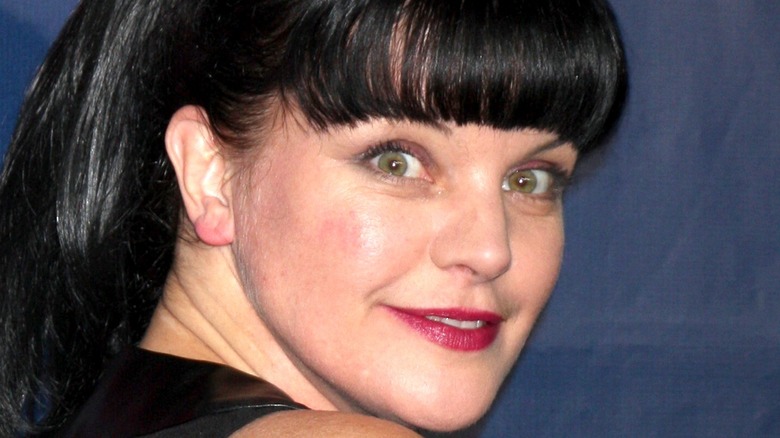 Shutterstock
When most people think of "NCIS," there are two characters that likely come to mind initially. The first is Leroy Jethro Gibbs (Mark Harmon), who's been the main character on the series throughout all 18 seasons so far. The second is Abby Sciuto (Pauley Perrette), the perky, goth forensic scientist who examines all sorts of macabre materials to help her team solve crimes. Perrette left the series after an astonishing 15 seasons, but if you were to just put on a random episode, there's still a good chance you'll see her pop up sooner or later.
To an extent, it makes sense for Perrette to bow out after hundreds of episodes. After all, at a certain point, it begins to feel like everything the character could've possibly done has already happened. However, it turns out there was still one storyline Perrette wanted to do, but it just never came to fruition. Seeing as how it's unlikely Perrette will ever return to "NCIS" due to the alleged rift between her and Harmon, it's one arc that's probably going to stay in the idea bin. 
Pauley Perrette pitched a story where Abby gets her neck tattoo removed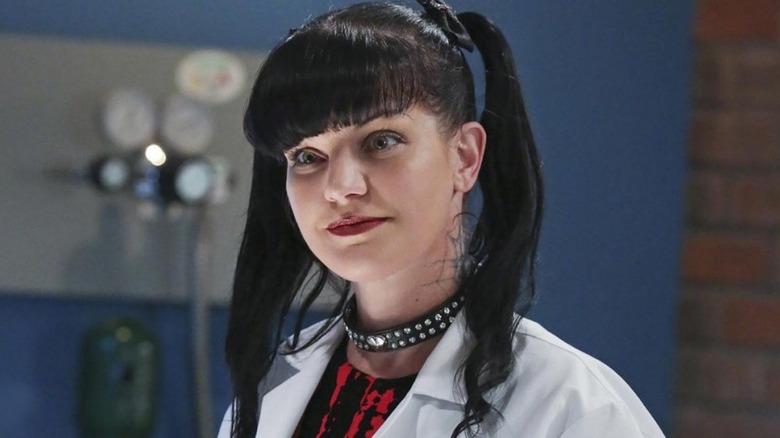 CBS
Pauley Perrette actually has a few real tattoos that didn't require any special makeup for her character, but the creative team apparently decided Abby needed even more. That included the iconic spider web tattoo she has on her neck featured in pretty much all of her episodes. That one required application before every shoot, and as Perrette claimed years ago, she wanted to get rid of it immediately.
In a behind-the-scenes featurette for the "NCIS" Season 5 DVD, Perrette explains, "I keep trying to get the writers to write an episode where Abby gets her neck tattoo removed, but it's no go. So, I guess we're going to have to keep on doing this. But pretty much every day when we get to this point, I go, 'I hate that tattoo,' and my [makeup artist] says, 'I know.' But I do it because it's my job. I mean, it's cute; it just doesn't feel nice." The stickiness of the tattoo combined with the choker Abby tended to wear was reportedly not the nicest sensation in the world, but Perrette powered through. 
Later in the video, she estimates that they had probably applied that tattoo at least 600 times over the years. Seeing as how she had to continue wearing it for 10 more seasons after the crew filmed that featurette, it likely had to go on thousands of more times. Fortunately, she didn't have to apply any fake tattoos for her most recent stint on the short-lived sitcom, "Broke," but going forward, we'd guess she'd never want to see a spider web again for as long as she lives.