The Sitcom Actress You Forgot Was In Terminator 2: Judgment Day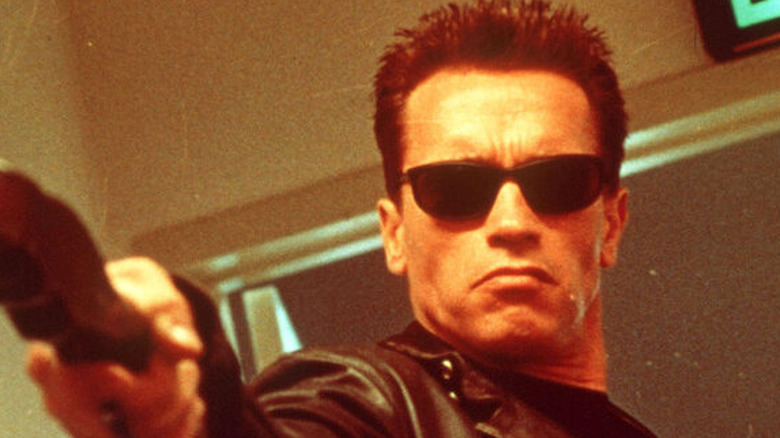 Paramount Pictures
"Terminator 2: Judgment Day" is a legendary action flick that continues to resonate with fans everywhere. It also might be the best-loved installment of the "Terminator" series of films. From the still-seamless special effects ("T2" was one of the most expensive movies ever put to film at the time of its creation) to its memorable characters and performances, it managed to become a centerpiece of film history in the 1990s.
While leads Arnold Schwarzenegger, Linda Hamilton, and Robert Patrick all had prior acting experience in major roles, the movie did introduce some fresh faces to the moviegoing public. Edward Furlong's career was launched by the movie and his portrayal of John Connor remains an iconic juvenile performance in the annals of action film history. But he isn't the only famous child actor in the film. In fact, one young actress made a surprising appearance in a bit part — just one of a series of background roles she essayed during her time in the spotlight in the 1990s.
Want to know the actress' name? Keep reading.
Nikki Cox had quite a career after her Terminator cameo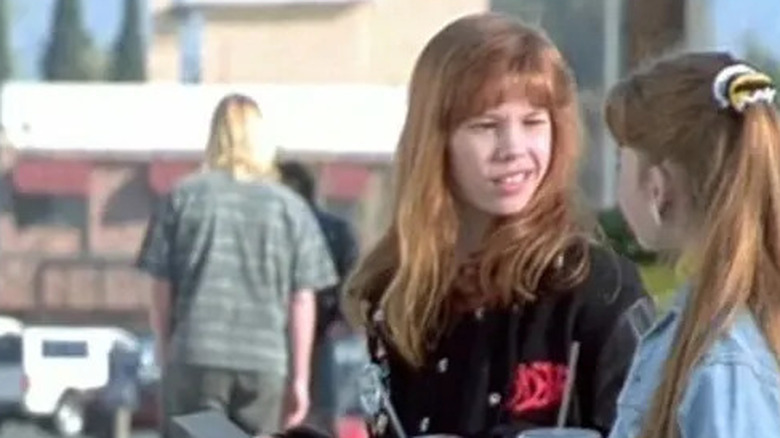 Universal Pictures
Nikki Cox got her start as a child actress, with her first role dating back to a 1988 appearance on the sitcom "Mama's Family" when she was roughly 10, per IMDb. Cox was mainly known as a dancer before she hit her teens — besides appearing in a segment of Michael Jackson's "Moonwalker," she appeared as a background dancer in the infamous film "Mac and Me" and in two Paula Abdul music videos. Her brief appearance as a juvenile misinforming the T-1000 (Patrick) about the whereabouts of young John Connor in "Terminator 2: Judgment Day" came between a role in "Murphy Brown" and a part in "Eerie, Indiana."
Cox appeared in shows like "Blossom", "Boy Meets World," and "The Nanny" before landing a brief recurring role on "Baywatch" and portraying Gina Williams for three years on the ABC daytime drama "General Hospital." Her big break came in the form of the CW series "Unhappily Ever After," where she co-starred as Tiffany Malloy, who dreams of an Ivy League education in spite of her working-class roots and her father's reliance on advice from an imaginary rabbit puppet. The show lasted for five seasons.
After "Unhappily Ever After" ended, Cox was a regular on the two-season wonder sitcom "Norm." That resulted in a two-season-long starring role for Cox in the CW-produced "Nikki." She played a showgirl married to a pro wrestler trying to make her way in Las Vegas. Cox's last regular role was on the NBC drama "Las Vegas," where she played Mary Connell for five seasons. She was last credited for a role in 2011 — a voiceover part in the TV movie "A Christmas Wedding Tail," where she voiced a poodle named Cheri.
Not bad for a girl with just a few lines in an iconic blockbuster.