The Character Everyone Forgets That Carrie Fisher Played On Family Guy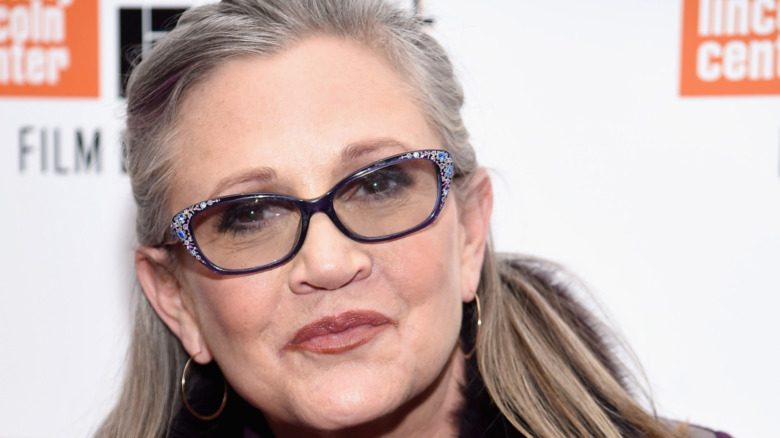 Dimitrios Kambouris/Getty Images
Carrie Fisher had a long, illustrious career before her death due to a heart attack at the age of 60 in 2016. Her turn as Princess Leia in several Star Wars films cemented her as a pop culture icon. Her more recent roles included a recurring character on the TV series Catastrophe. Fisher also found time for a wide variety of convention appearances, as well as stage and documentary productions, keeping busy until her sudden death. 
Quite a number of Fisher's fans who didn't keep their eyes on her voice roles might not know that she played someone on the popular Fox animated series Family Guy. The character's popularity grew enough to warrant an entire episode about her, and she was sent off with a touching tribute when the character passed away, reflecting Fisher's death in real life. 
So who did Carrie Fisher play on Family Guy? It would take a series cancellation and a long job hunt before Peter meets her.
Carrie Fisher was Angela, Peter's boss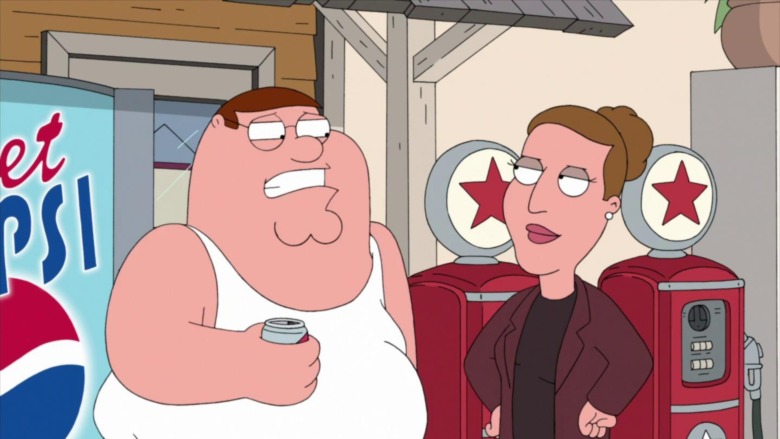 Fox
Carrie Fisher portrayed Peter's boss, Angela, who was the head of the Pawtucket Brewery's shipping department, on Family Guy. For 13 seasons, Fisher recurred in the role, starting with season 4's "Jungle Love." Her final appearance was season 16's "HTTPete," for a total of 25 episodes.
The show featured an Angela-centered episode during season 8, titled "Peter-assment," in which Angela tries to pressure Peter into having sex with her after he shows up at work wearing contacts instead of his glasses. Worried about being fired, Peter cannot bring himself to sleep with Angela, who then tries to kill herself when he rejects her advances. Peter learns that Angela has been alone for ten years, and sets her up on a date with a "friend" that's actually Peter himself. They appear to get intimate, only for Peter to reveal that Mort Goldman was hiding in his pants. 
Angela's funeral is featured in the episode "Pawtucket Pete" from season 17, where Peter declares that she died from swimming less than 20 minutes after eating. "I may have lost a boss, but heaven has gained a princess," Peter says while delivering her eulogy. Truer words have never been spoken.