What Duane Henry Has Been Doing Since Leaving NCIS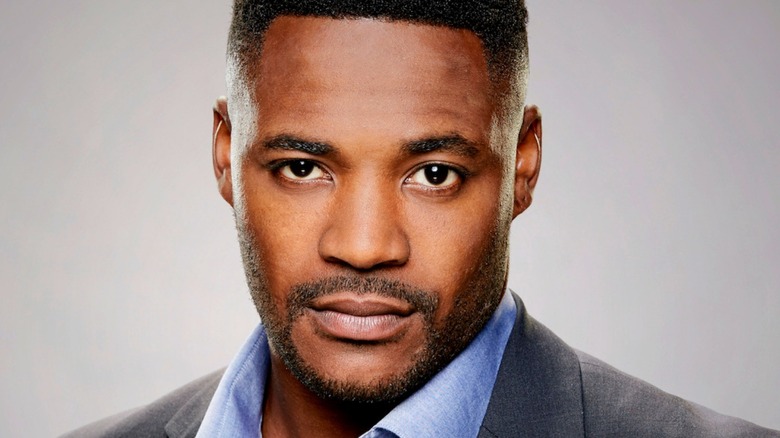 CBS
Characters come and go on "NCIS," but despite only being a part of the hit series for a short time, Duane Henry's character, MI-6 agent Clayton Reeves, quickly became a fan favorite. First introduced in Season 13, Clayton originally worked with the NCIS International Desk before becoming a liaison for Gibbs' (Mark Harmon) team. His charming personality and sharp crime-solving instincts made him a perfect fit with the other agents, but by Season 15, Clayton was killed off.
In a 2018 interview with TVLine, Henry revealed Clayton was the creation of co-showrunner Gary Glasberg, who died in 2016. After Glasberg's death, it quickly became clear the other writers weren't sure what to do with Clayton. As a result, the character died after jumping in front of Abby (Pauley Perrette) during a mugging incident in Season 15.
Clayton's send-off was heartbreaking, but it was also undeniably heroic, which is something Henry appreciated. "This is TV history at its finest. I have had the best exit, I think, for a show in America for somebody who's not from here," the British actor told TVLine. "You can't ask for a better exit."
Since his time on "NCIS" came to an end, Henry has been taking things slow. However, he has starred in two very different projects that show the actor really is up for anything.
Duane Henry's first post-NCIS project was a Hallmark Christmas Movie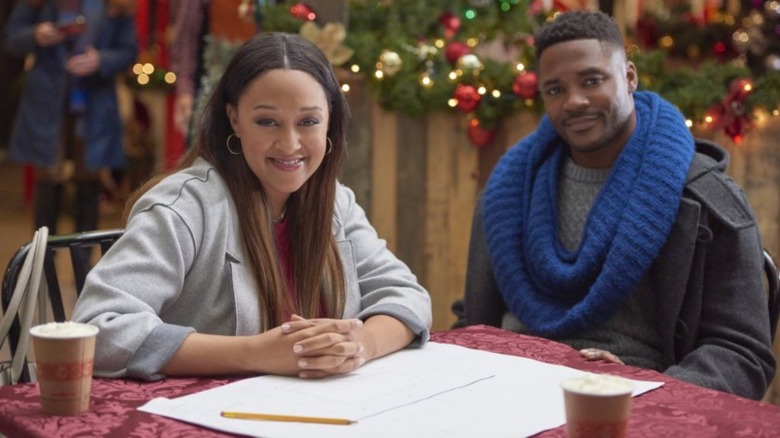 Hallmark Channel
Shortly after his stint on "NCIS" ended, Duane Henry took on a much lighter project: the 2018 Hallmark Christmas movie "A Gingerbread Romance." The movie focuses on an architect named Taylor (Tia Mowry-Hardrict) whose firm enters her in a life-sized gingerbread house building contest. When Taylor clashes with her original partner, she stumbles upon a local baker and single dad, Adam (Henry), and teams with him instead.
In true Hallmark fashion, Taylor and Adam quickly realize they're meant to be together, which leads to a sweet holiday film about two people finding love at Christmastime. Although the movie is definitely adorable, it doesn't appear to have given Henry the Hallmark movie making bug. Although many actors — like Candace Cameron Bure and Lacey Chabert — go on to make new Hallmark originals every year, Henry doesn't seem to have any future projects with the cable channel lined up.
After NCIS, Duane Henry joined the MCU (sort of)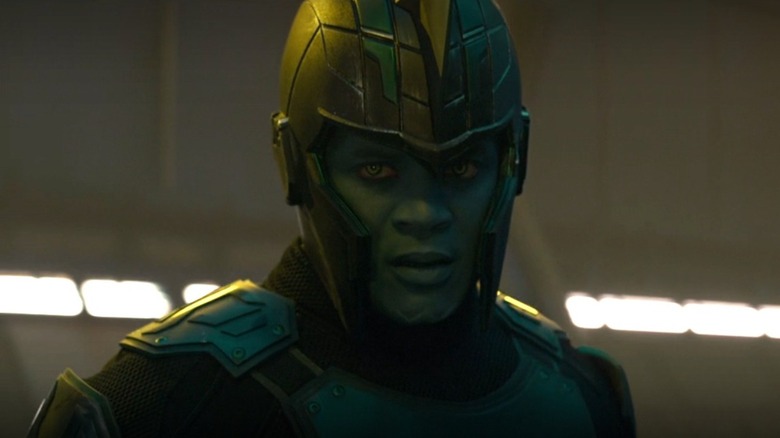 Marvel Studios
In 2019, Henry landed a small, but pivotal role in "Captain Marvel." Near the end of the film, he plays Talos (Ben Mendelsohn) in disguise as a Kree soldier, and he even gets to share a scene with Goose. As the undercover Talos, he helps Nick Fury (Samuel L. Jackson) and Maria Rambeau (Lashana Lynch) save the Skrulls being held in Mar-Vell's Laboratory — including his family.
On March 23, Henry shared an Instagram post with his fans looking back on the success of "Captain Marvel" and how exciting it was to work with Jackson. "This film grossed over $1.1 billion worldwide, making it the first female-led superhero film to pass the billion-dollar mark. Was a pleasure working along side one of my heros Samuel l jackson," he wrote.
Even though his role in "Captain Marvel" was a small one, Henry can now say he's part of the MCU. And while he hasn't taken on any projects since then, the Marvel hit is sure to give his career a boost as he searches for his next big role.