The Martial Arts Adventure Hidden Gem You Can Find On Netflix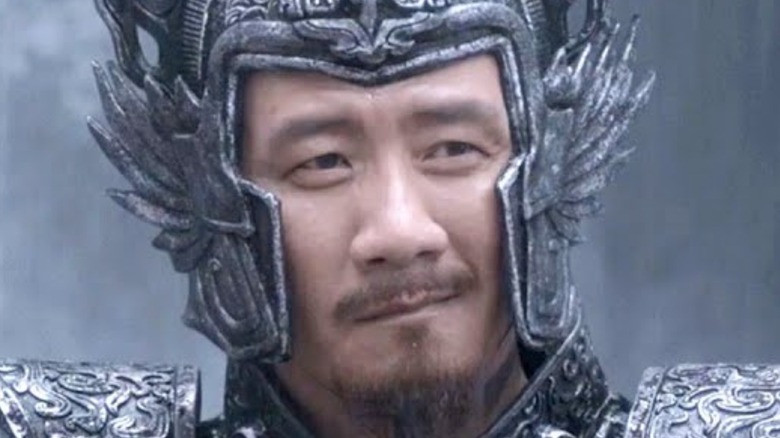 Well Go USA Entertainment
There's no shortage of martial arts hidden gems, old and new, which means it's not easy to stay current and see them all. While some are big blockbusters that receive plenty of fanfare upon release, others fall by the wayside. Some fans may not have heard of the 2018 Chinese film "Shadow," which came to international markets, including the United States, in 2019. The film tells a gripping story with stunning fights and cinematography. Directed by Zhang Yimou ("The Great Wall," "Hero"), "Shadow" stars Deng Chao as Commander Ziyu, as well as his titular "shadow," Jingzhao, who takes Ziyu's place as a body double after he is seriously wounded in his battle with the infamous warrior, Yang Cang (Hu Jun).
One of the film's defining features is its use of bleak colors, giving it the feeling of a black-and-white filter, even though it was filmed in color. Another fascinating element of the movie is its iconic, metallic umbrella weapons, which give its fight scenes an entirely different feeling. Fortunately, if you haven't seen "Shadow" yet, the movie is currently available on Netflix in the United States, making now the perfect time to check it out
Shadow's use of color and fight sequences makes it a must-watch for martial arts fans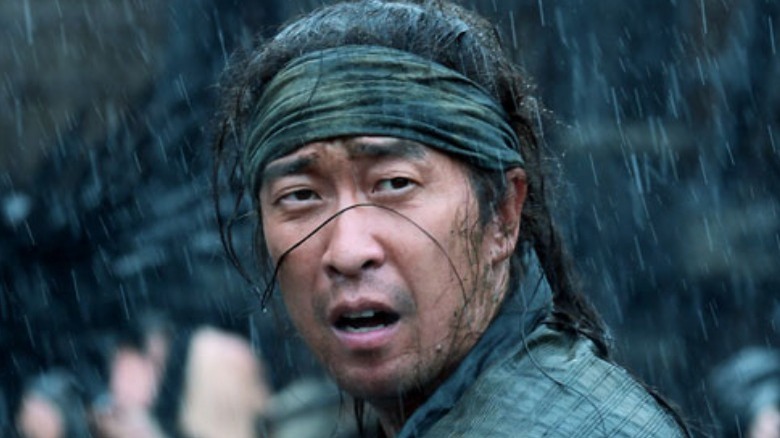 Well Go USA Entertainment
Many critics praised "Shadow" as a return to form for Zhang Yimou after his more crowd-pleasing effort, "The Great Wall." Earning a 94% "certified fresh" rating from over a hundred critic reviews on Rotten Tomatoes and a 79% audience score, the movie is unequivocally a critical success, representing some of Zhang's best work in the eyes of many critics. Unfortunately, its limited release in the West meant that it never saw the international success it could have achieved at the box office, but it's still absolutely worth a watch.
In a review for The Verge, Keith Phipps called the movie "memorable, an accomplished fusion of what Zhang does well, but the visuals take it to another plane. It becomes a kind of dark dream of the past, with unmistakable reflections of the present. It depicts a land where the powerful live in a world removed from those they control, until the moment those worlds collide."
"Shadow" is currently available to stream on Netflix in the United States with English subtitles.