The Bruce Lee Martial Arts Classic That's Heating Up On Netflix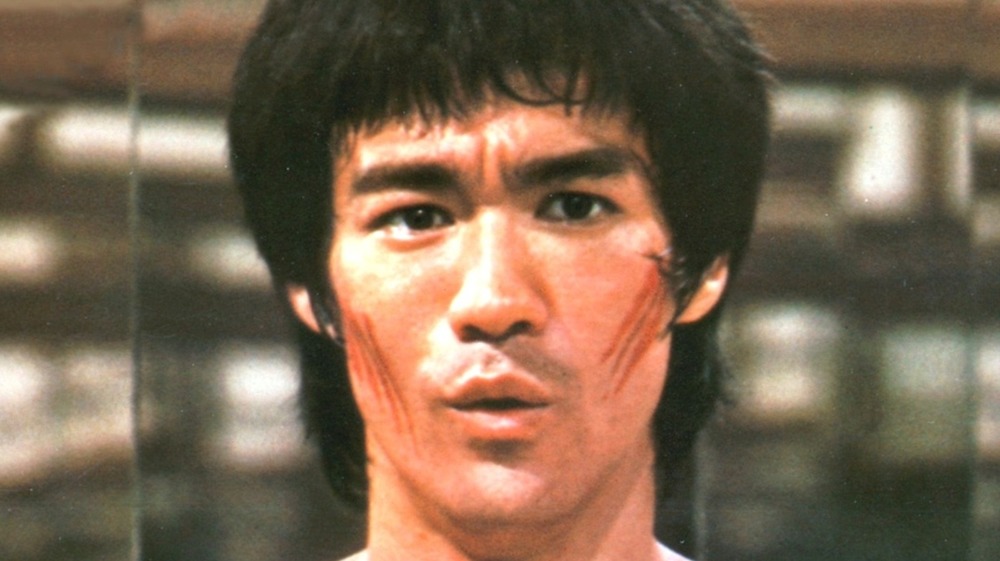 Warner Bros. Pictures
Arguably the best Bruce Lee movie, Enter the Dragon, is bringing people back to the '70s era of martial arts with its legendary star and iconic action scenes. It's definitely worth watching the classic that became such an influential film, so luckily, it's available for streaming on Netflix.
Enter the Dragon brings elements of a James Bond spy film into its martial arts-based premise: Bruce Lee's character Lee is recruited by British intelligence to investigate the crime lord Han (Kien Shih) by going undercover in Han's martial arts competition. Like any successful crime lord, Han has his own island, so Lee is essentially trapped in enemy territory with another undercover agent (Betty Chung) and the other contestants who are simply trying to win some much-needed cash, Roper (John Saxon) and Williams (Jim Kelly). What ensues are several of Lee's most epic fight scenes ever as he's pitted against countless fist-wielding guards in an effort to get out alive and victorious in his mission.
It was also Bruce Lee's last movie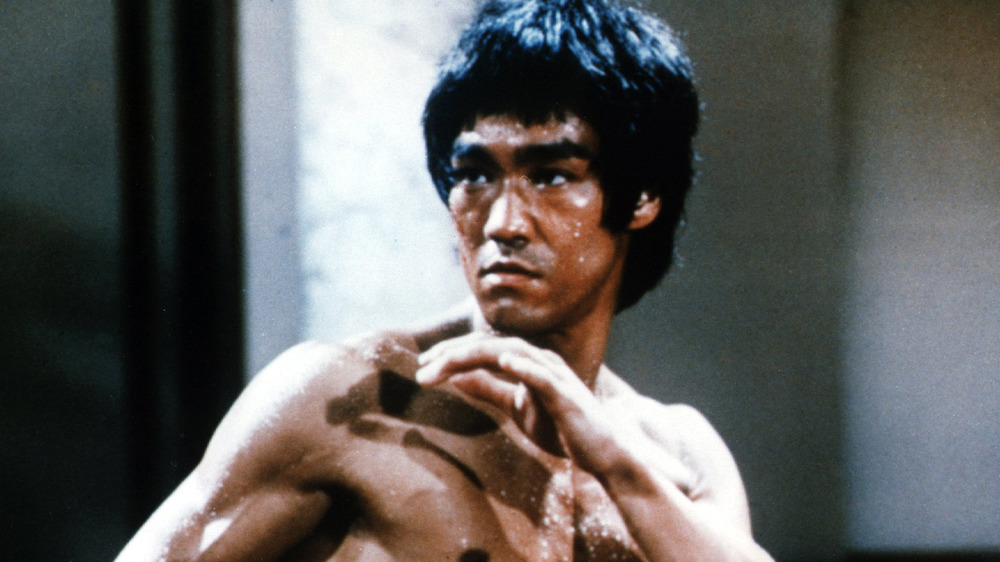 United Archives/Getty Images
Billed as "the first martial arts film produced by a major Hollywood studio" — Warner Bros. teamed up with Lee's own production company to make it — Enter the Dragon made Bruce Lee an international star. Unfortunately, it was also his last film, as he died a month before it was released.
With a 94 percent score on Rotten Tomatoes, Enter the Dragon is a well-loved classic. It got plenty of praise back in its day, too. In 1973, Alan R. Howard wrote for The Hollywood Reporter that the film "is a whoop-and-holler entertainment, which is to say that it's a lavish, corny action movie, not boring for a second and as outrageously wry as it is visually appealing."
Enter the Dragon has influenced plenty of films following it, but it also has a surprising component to its legacy: According to Vice, a scene of Lee expertly whipping his nunchucks around was censored in certain versions of the film. Nunchucks became so popular and feared that they were banned in four different states — a move considered to be fueled by racism (via The New York Times).
There are plenty of hidden martial arts gems on Netflix, but Enter the Dragon is a must-see.