The Horror Movie You Didn't Know Was Shot Completely On iPhones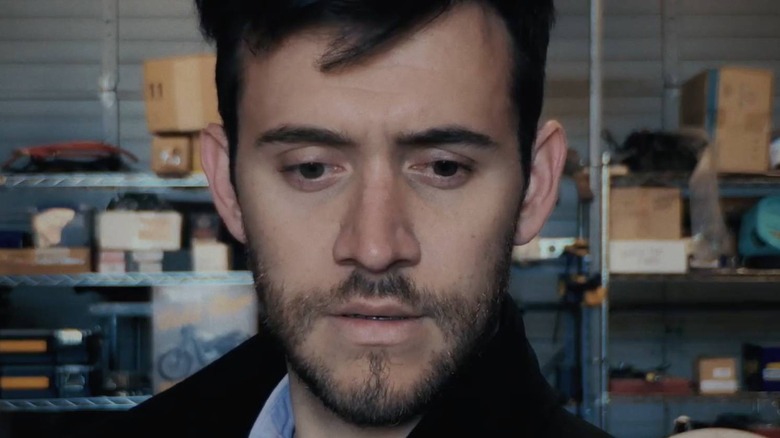 Big Bad Film/Arrow
The following article contains mention of addiction.
Who says you need a nine-figure budget to make an amazing movie? Sometimes you just need a surefire concept and carefully placed scares to grab people's attention, and some of the most respected horror films of all time had minuscule budgets. 
1978's "Halloween" kickstarted the slasher sub-genre, while "The Blair Witch Project" ignited the found-footage trend that would go on to define horror movies throughout the 2000s. It's very possible the recently released "Threshold" could join those ranks, as the horror flick utilizes an intriguing concept that could go on to inspire others. You may not be able to tell from the trailer alone, but the movie was filmed entirely using iPhones.
Cameras on smartphones have come a long way, and you can do a lot more with them these days than just taking pictures of your food to upload to Instagram. Hopefully, the movie encourages a lot of other budding filmmakers out there to realize they likely have all the tools they need to make a stellar movie. Whether you have dreams of making it big in Hollywood or not, there are plenty of reasons why you should check out "Threshold."
Threshold offers claustrophobic scares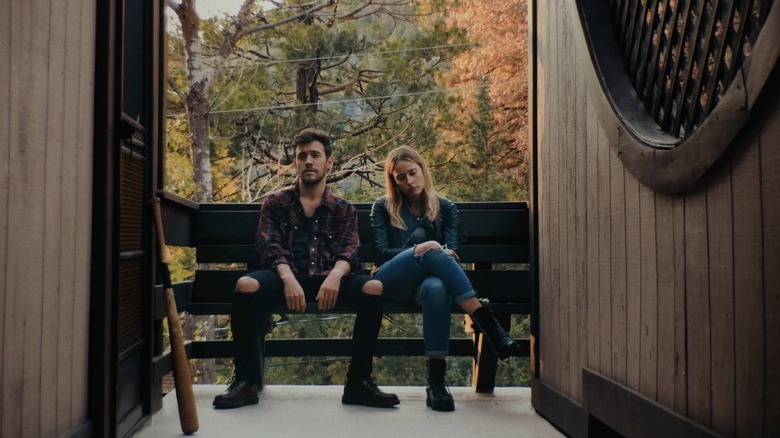 Big Bad Film/Arrow
"Threshold" is a haunting movie following a woman named Virginia (Madison West), who's been estranged from her family for quite some time after suffering from drug addiction and joining a cult. The sinister group's effect on her is still readily apparent as she believes she's possessed and needs to go to the other side of the country to meet a total stranger. Virginia gets her brother Leo (Joey Millin) to go on the journey with her so that she can break the curse once and for all — but along the way, it becomes more and more obvious there are dangerous machinations afoot.
The movie has earned a ton of praise from critics, who seem to be impressed with its low-budget nature and its ability to offer up a very different kind of road trip movie with such limited resources. Randy Myers of the San Jose Mercury News writes, "Intrepid filmmaking duo Powell Robinson and Patrick R. Young pull off quite a feat with their scrappy brother-sister road trip thriller." 
"Threshold" follows in the recent trend of filmmakers finding terror with cults as the subject matter, so if you enjoy the likes of "The Lodge" and "Midsommar," then this film is likely up your alley. 
You can watch it only on Arrow, a horror-themed streaming service that's compatible with AppleTV, Roku, AndroidTV, and FireTV. In addition to new exclusives like "Threshold," Arrow offers horror classics like "Children of the Corn" and "Tetsuo — The Iron Man." The service costs $4.99 per month, or you can sign up for an entire year for $49.99 to get two months free. There's also a 30-day free trial when you first sign up, so make sure you don't let "Threshold" fall to the wayside.
If you or anyone you know is struggling with addiction issues, help is available. Visit the Substance Abuse and Mental Health Services Administration website or contact SAMHSA's National Helpline at 1-800-662-HELP (4357).