The '80s Movie That Is Eerily Similar To AHS: 1984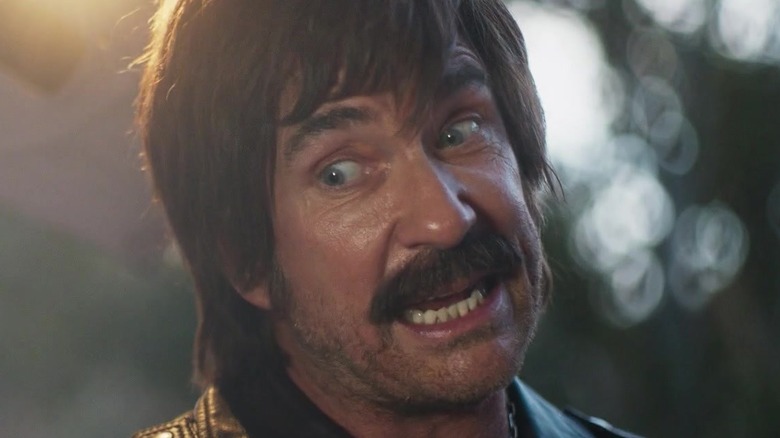 FX
"American Horror Story" couldn't exist without its countless sources of horror inspiration. The show pulls from every facet of life, fiction and nonfiction, to layer dimensions in its characters, settings, and motifs. The creators take care to make the locations feel like a character — demonstrated through the malevolence of the Murder House in Season 1, as well as Season 2's Briarcliff Asylum. After destroying the entire world in "AHS: Apocalypse," Ryan Murphy decided to take a step back, in time that is.
Season 9 brought us "AHS: 1984," an ode to the best horror movie decade set in the penultimate death ring: summer camp. Knife-wielding serial killers, ghosts, and oversexed camp counselors were all mixed in with a killer soundtrack. Speaking with Entertainment Weekly, Ryan Murphy called the season his and Brad Falchuk's homage to the time they grew up in.
The season could be said to be a direct inspiration of "Friday the 13th," with a devastated mother (Lily Rabe's Mrs. Richter) as the root cause of all the camp's pain and suffering. But there's another horror film definitive of the genre that the creators pulled from. The next time you finish an entire run through American Horror Story, take a look at this '80s movie that is eerily similar to "AHS: 1984."
The movie that may have inspired AHS: 1984's origin stories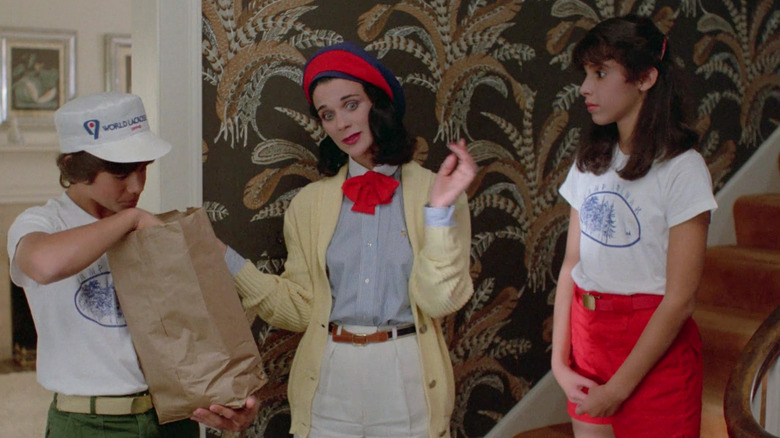 Universal
If you're a horror fan, and you haven't seen this film, we're going to advise you to watch it as soon as possible. Don't look up anything about it until you've seen it. Trust us, you will be compelled to find out more. We're talking about "Sleepaway Camp," the 1983 film written, directed, and produced by Robert Hiltzik.
Hiltzik tells the story of Angela Baker. As a child, Angela lost her brother in a boating accident near (the fictional) Camp Arawak because of a reckless counselor.
In "AHS: 1984," Benjamin Richter (John Caroll Lynch) watches his brother die in a similar boating accident, and his mother blames him and the neglectful camp counselors for the death of her favorite son.
In Falchuk's version, Benjamin thinks he is destined to seek revenge by killing the counselors, while in "Sleepaway Camp" the motivations behind the killings grow a little more complicated.
Eight years after the accident, Angela returns to Camp Arawak, which shortly after she arrives is plagued by a series of horrific murders. Sound familiar? It should, both "1984's" protagonist Brooke Thompson (Emma Roberts) and eccentric camp owner Margaret Booth (Leslie Grossman) are followed by death everywhere they go. Like Angela, Margaret is returning to a traumatic site, and we're shown Margaret was a target of bullying her first time at the camp. Angela, too, is often mocked for her introverted nature by the other counselors.
We don't want to say much more for fear of ruining one of the most lauded twist endings of the horror genre, but suffice to say, there's more than a fair share of gnarly deaths, weird cooks, lakeside activities, and dead teenagers to illustrate how "AHS: 1984" likely looked to "Sleepaway Camp" to inspire their storylines. "Sleepaway Camp" is currently available with a Peacock TV subscription.