Comics Writer Roy Thomas On The Literary Classics He Wanted To Adapt - Exclusive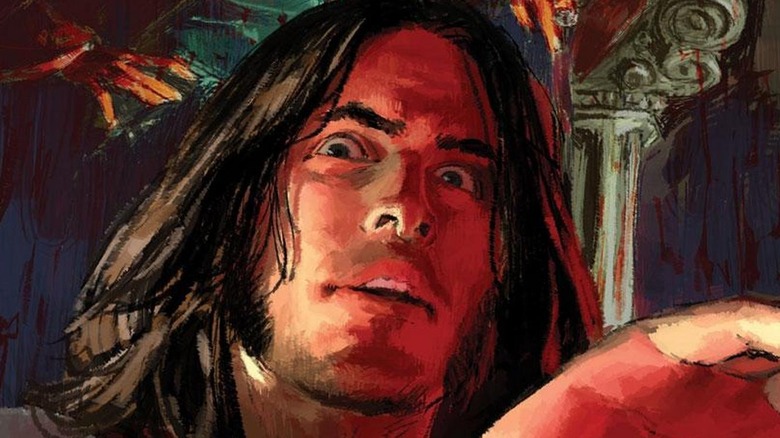 Marvel Comics
Roy Thomas wore many hats during his long tenure at Marvel Comics (via The Hollywood Reporter): staff writer, associate editor, editor-in-chief, and freelance writer were major roles he played while in or around the famous Marvel bullpen from the late 1960s through the early 1980s. But in addition to writing classic story arcs like "The Kree-Skrull War" and co-creating timeless characters such as Wolverine, Vision, and Ghost Rider, Thomas was integrally involved in a later venture that took Marvel down an entirely different path. Starting in 2007, Thomas was one of the main writers for a new line of comics called "Marvel Illustrated" (via Publishers Weekly). The series adapted literary classics in comic book form, with each published in a limited run of issues and then compiled into a trade paperback.
"Marvel Illustrated" was the successor to "Marvel Classics Comics," which ran for 36 issues from 1976 to 1978, and featured 52-page versions of classic tales, many of them adapted by comics writers such as Doug Moench. "Marvel Classics Comics" was in turn an attempt to replicate the success of publisher Albert Kanter's "Classics Illustrated," which generated 169 issues between 1941 and 1969. Among the titles that Thomas adapted for "Marvel Illustrated" were "The Last of the Mohicans," "Dracula," "The Three Musketeers," and "Treasure Island," among others.
"I got to do three Greek/Homeric series, which I loved, and 'Moby-Dick,' and 'The Picture of Dorian Gray,' which turned out especially good," recalls Thomas via email. "I'd have loved to do 'Frankenstein.' I planned to write the early '70s comic but didn't have time."
But those weren't the only works Thomas wishes he could have adapted.
Roy Thomas had many literary gems he wanted to adapt at Marvel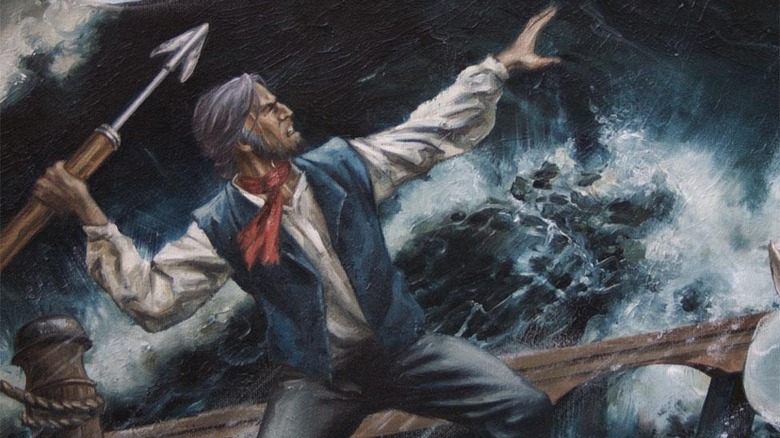 Marvel Comics
In addition to Roy Thomas' many adaptations, the "Marvel Illustrated" line also featured work by other writers, including comic book versions of six of L. Frank Baum's "Oz" books, starting with the original "The Wonderful Wizard of Oz" by writers/artists Eric Shanower and Skottie Young. The line also featured four Jane Austen adaptations penned by Nancy Butler, plus renditions of "The Jungle Book," "The Man in the Iron Mask," and the only one Thomas admits he hated doing, "Kidnapped" — "A book I really loathed except for the first few chapters." Although the series finally came to an end in 2013, Thomas would have liked to transfer many other works of classic literature to the comics medium.
"Maybe I would do 'Argonautica' by Apollonius of Rhodes or even 'The Aeneid,' though I never really read that one all the way through in the original," he says now. "I wanted to do 'The Phantom of the Opera,' 'The Scarlet Pimpernel,' 'The Werewolf of Paris,' 'Dr. Jekyll and Mr. Hyde' — but really, I was happy to do anything. I was working on 'The Tempest' and 'The Hound of the Baskervilles' — both Marvel's idea, not mine, but OK — when the axe came down."
Had the series kept going, clearly the list of titles that Thomas might have tackled seems endless. "I'd have loved to do 'A Tale of Two Cities,' which would've given me an excuse to read the Dickens novel," he continues. "Or 'Don Quixote' especially or 'Gulliver's Travels,' or anything by H.G. Wells and Jules Verne, who were the latter-day darlings of the original 'Classics Illustrated.'" Thomas jokingly adds, "Just keep 'Silas Marner' away from me...and unlike Woody Allen, I'd have been happy to do 'Beowulf!'"
Roy Thomas recently curated "Captain America," a collection of classic tales starring Marvel's First Avenger, for high-end publishing company The Folio Society.