Here's Where You Can Watch Floor Is Lava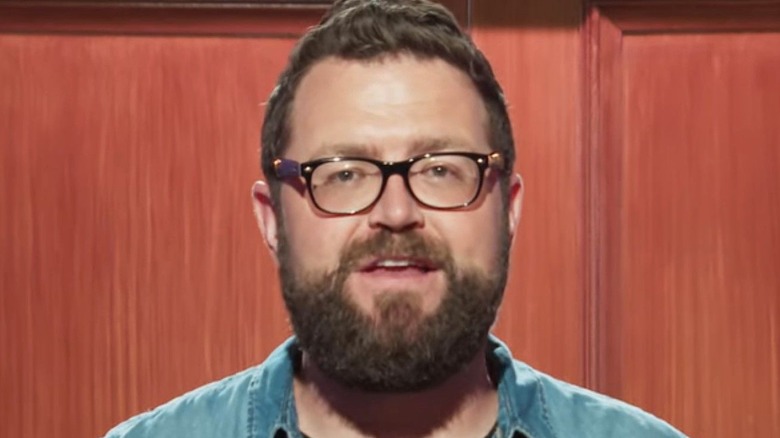 Netflix
The term 'reality show' often conjures up an image of series like "Floribama Shore" and "Siesta Key," which follow the real-life exploits of colorful characters. In reality, however, the genre has a vast array of offerings, and one of the most notable entries is the sub-genre of reality competition shows. In these shows, an individual or group of individuals take on numerous challenges with the intention of winning a cash prize. Such a prize could be given for proving to be the best in a field of competitors, such as in "The Voice," for finding clues scattered around a city to get to the finish line first, such as in "The Amazing Race, or for completing an obstacle course in the quickest amount of time, such as in "American Ninja Warrior."
One of the latest entries in the latter category is the show "Floor Is Lava." The show is hosted by Rutledge Wood, who is known for hosting car-themed shows such as "NASCAR Trackside" and "Top Gear USA" and has also hosted cooking-themed shows such as "Southern and Hungry" and "The American Barbecue Showdown." "Floor Is Lava" has rapidly gained popularity since its release, and here is where you can watch the show.
The show can be seen worldwide on this streaming service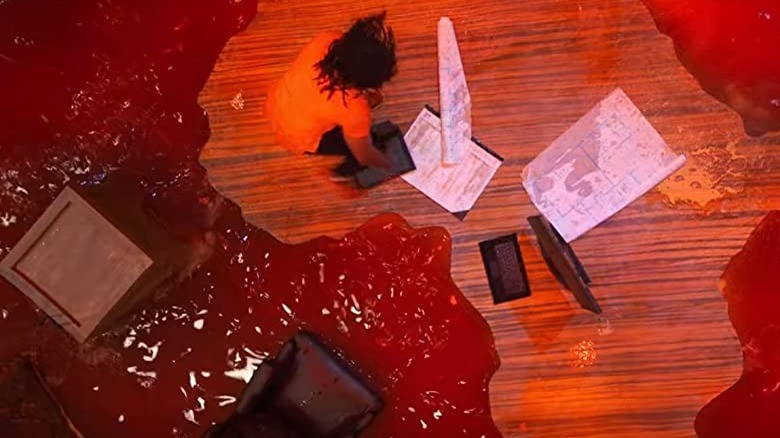 Netflix
"Floor Is Lava" is available worldwide on the streaming service Netflix. The show is exclusively distributed by the streaming service, which made all 10 episodes of the show's first season available in June 2020.
Modeled after the popular childhood game, the show puts teams of three people against each other with the goal of getting from one end of a room to another. There is a catch, however, as the floor of the room is covered in "lava," which is perpetually bubbling, meaning the contestants have to jump from item to item to get from end to end. Falling into the lava disqualifies a team member from carrying on, and several hidden items around the room are designed to help the teams get to the end. To top it all off, there are two stairs at the end that gradually lower themselves into the lava, and the absence of them makes it more difficult to cross the finish line.
Each episode focuses on three teams trying to get through the course, modeled after a room such as "The Bedroom" or "The Study." Teams are judged on two criteria; how many team members make it to the end, and how quickly the last person crosses the finish line. The winning team in each episode gets $10,000 and a lava lamp. The show's biggest secret is the ingredients that form the lava, with crew members signing non-disclosure agreements so they don't reveal it (via NPR).
Netflix has renewed "Floor Is Lava" for Season 2, though an official release date has yet to be announced.