Cruella's Stars On Who'd Win A Fistfight Between Cruella And The Baroness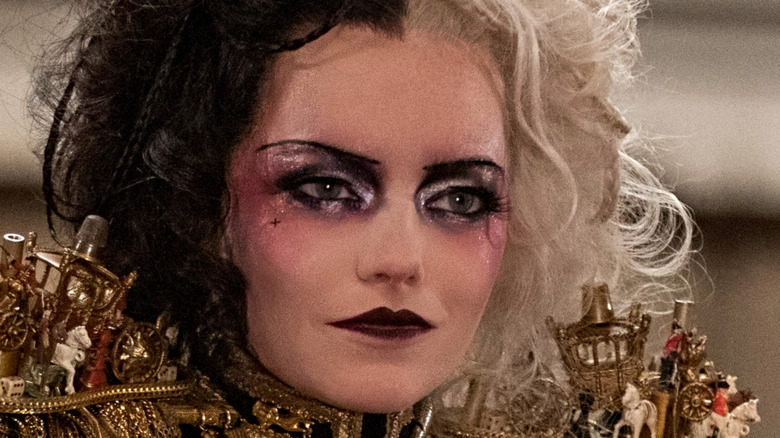 Disney Enterprises, Inc./Walt Disney Studios Motion Pictures
"Cruella" is set to debut in theaters on May 28, and stars of the upcoming flick Emma Thompson and Emma Stone have been busy promoting the highly-anticipated origin story. The movie is set in 1970s London and follows a young Estella de Vil, who eventually becomes the villain Disney fans know as Cruella de Vil. Stone portrays Cruella, while Thompson stars as Baroness von Hellman, Estella's boss at a reputable fashion house.
The two become enemies and go toe-to-toe in "Cruella," which prompted some fun questions for the stars of the movie when they recently sat down for a press conference to promote the film. After dishing on all things "Cruella," including stunt work, the punk rock fashion, and the difficulty of playing such complex characters, the women were asked who might win in a fistfight should they ever come to fisticuffs. The always hilarious Thompson had a definitive answer for the question and gave a playful response, as one would expect.
Emma Thompson thinks either Cruella or the Baroness could win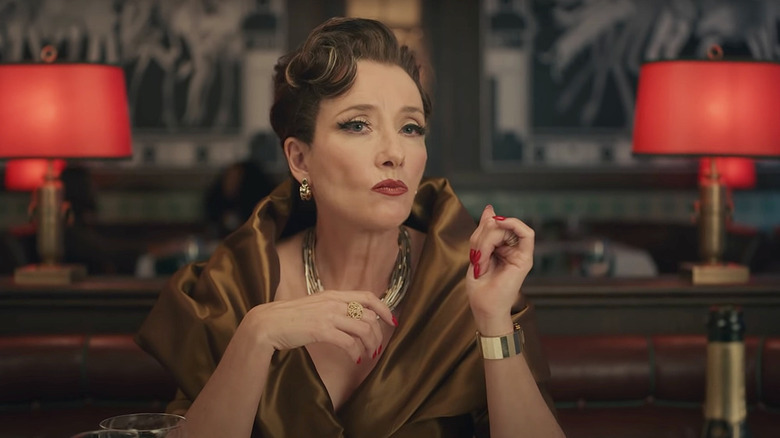 Walt Disney Studios Motion Pictures
Looper was in attendance for "Cruella's" digital press conference, where Emma Thompson wasn't shy about picking a winner between Cruella and the Baroness in a fistfight. Naturally, she admitted that her character would take down Cruella easily, solely based on the fact that the Baroness is "heavier," and that Cruella is "just so light." The famous Brit then went on to detail how their fight might go down, suggesting that the Baroness would just lay on top of Cruella until she suffocated her. Both Thompson and Emma Stone couldn't help but laugh at the idea the former had come up with.
However, Thompson noted that Cruella could have the advantage if she adopted the tactics of one Luke Skywalker. Thompson said Cruella could defeat her opponent as Luke does in "Star Wars: The Empire Strikes Back," by weaving cables around her enemy's legs just as the Jedi does with the AT-AT on Hoth. Stone could do nothing but laugh at her co-star's description of their fictitious fight while Thompson poked fun at herself for being so silly.