Daniel Radcliffe Isn't Saying No To The Possibility Of Him Playing An Adult Harry Potter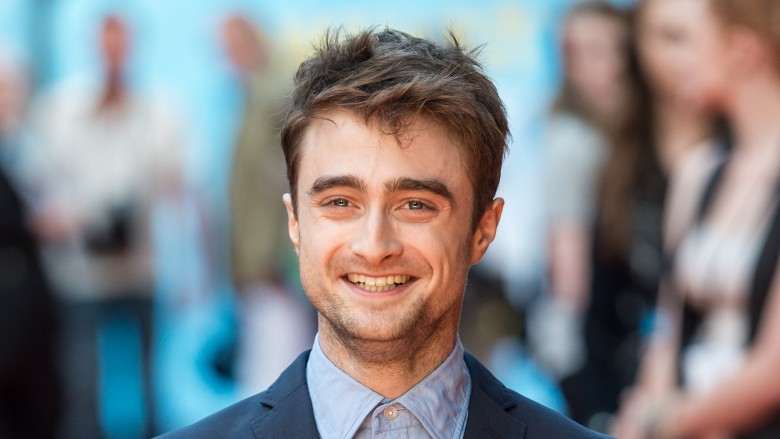 Getty Images
J.K. Rowling has said that the rumored movie of Harry Potter and the Cursed Child won't be happening, but, if it does, Daniel Radcliffe isn't saying no to starring in it.
Jamie Parker originated the role of the adult Harry Potter when Cursed Child premiered on the West End in June of 2016. The play, written by Jack Thorne based on a story by Thorne, Rowling, and John Tiffany, takes place 19 years after the end of Harry Potter and the Deathly Hallows and focuses mostly on Harry and his son Albus, who is one of the many characters in the play who may be more important than you realized.
While both Rowling and Warner Bros. have denied that a film adaption is in the works, with the author saying explicitly on her Twitter that there was "no truth" to the rumors of a trilogy, talk about the potential movie has persisted. Radcliffe, while speaking with Good Morning Britain (via The Telegraph) said that, if offered the chance to play Harry again, he would consider it.
"Oh, I don't know," he said. "I'm not sure. That's a long way off, isn't it?... Harry's a bit older. I really don't know, I think that's all highly theoretical talk. If it was to become more than theoretical I would, of course, think about it."
Radcliffe has yet to see Cursed Child, telling BBC that he didn't feel it would be "a relaxing evening at the theatre" with the number of Harry Potter fans in the audience. Still, the compelling play has been well-received by most critics and, should it be made into a movie one day, producers should definitely keep Radcliffe's comments in mind.